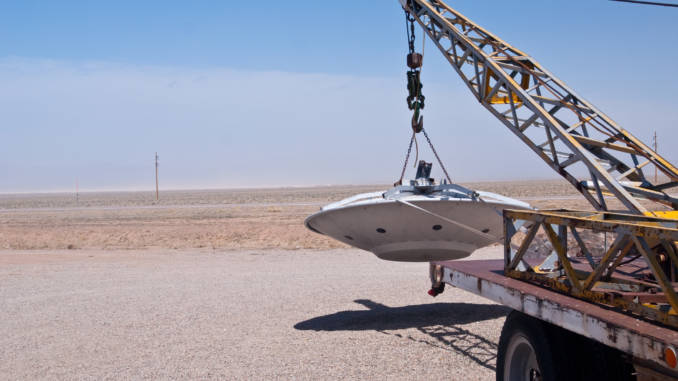 Położna w amerykańskim stanie Nevada, tajna baza wojskowa, czyli strefa 51. To tutaj przeprowadza się różnego rodzaju eksperymenty wojskowe o najwyższej klauzuli tajności, których efektem było skonstruowanie takich samolotów jak, chociażby SR-71 Blackbird, B-2 Spirit, F-117 Nighthawk i B-1 Lancer.
To właśnie do tej bazy miały trafić szczątki statku kosmicznego, który w 1947 roku rozbił się w Roswell.
Co więcej, szybko okazało się, że pasażer UFO nadal żyję, i tak właśnie rozpoczęła się jedna z największych teorii spiskowych, teorii, która w tamtych latach obiegła czołówki najbardziej znanych gazet.
Obecnie strefa 51 to jedno z najbardziej strzeżonych i pilnowanych miejsc nie tylko w USA, ale na całym świecie.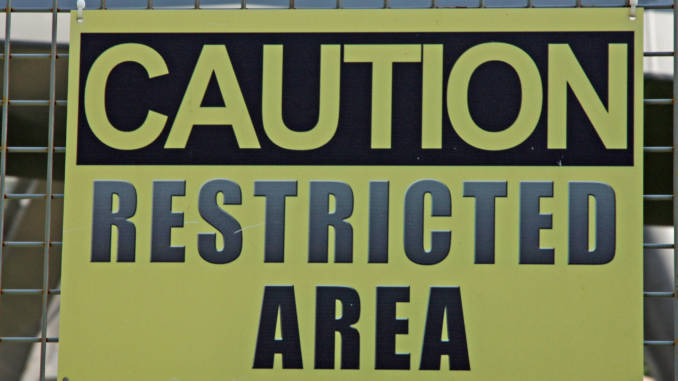 Przekroczenie granicy strefy 51 może zakończyć się więzieniem bez wcześniejszego procesu lub śmiercią od postrzału z broni palnej jednego ze strażników, których rozkazy są jasne, nikt niepowołany nie może opuścić strefy 51.
Co godne podkreślenia, strażnicy mogą otworzyć ogień bez uprzedniego ostrzeżenia, zatem ochrona, jakich tajemnic wymaga takich działań, które zakrawają o dyktaturę?
W roku 2001 George Bush wspomina w swoim przemówieniu, o ''terenach operacyjnych położonych przy jeziorze Groom'' już wówczas ówczesny prezydent po raz pierwszy przyznaje się, że baza 51 istnieje. Dlaczego?
W ostatnich latach istnienie strefy 51 i tajnej bazy położonej na jej terenie zostało już praktycznie uznane za fakt rzeczywisty niemal przez każdego, to też utrzymywanie, że baza jednak jest wymysłem ludzi od teorii spiskowych, było zaklinaniem rzeczywistości.
To też w 2013 roku kolejna teoria spiskowa została przekształcona w fakt.
Co ciekawe nikogo to nie dziwi, a przecież nasuwa się jedna podstawowa myśl, jeżeli strefa 51 istnieje, a była to jedna z największych teorii spiskowych w dziejach to czy inne teorie spiskowe też czasem nie są faktami?
Strefa 51 i tajne technologie
W bazie 51 powstało wiele nowoczesnych technologii w tym także samoloty hipersoniczne o nazwie Aurora, które mogą osiągać kilkukrotną prędkość dźwięku.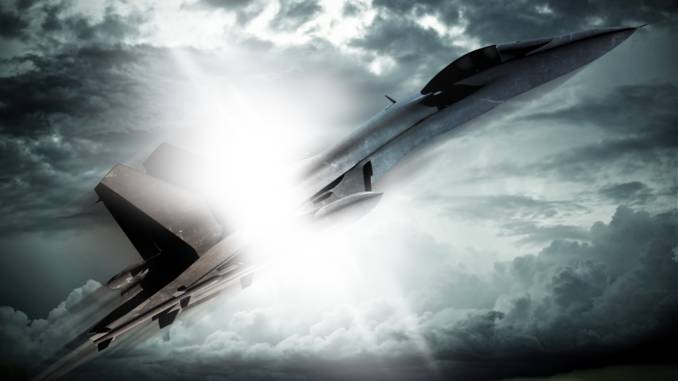 Czy to przypadek, że miejsce, do którego miały trafić szczątki UFO, było jednocześnie miejscem, gdzie narodziły się wręcz kosmiczne projekty i broń wojskowa, której nie ma żadne inne Państwo na świecie?
Bob Lazar amerykański konstruktor, fizyk i inżynier, utrzymuje, że pracował na obszarze S-4 Poligonu Nevada blisko strefy 51 i rozpracował antygrawitacyjny reaktor napędowy latającego talerza.
Mało tego, na polecenie Edwarda Tellera został na jakiś czas zatrudniony w samej strefie 51. Po przetransportowaniu do hangaru szybko dostrzegł dziewięć latających talerzy, przy których pracowało wiele osób.
Bob Lazar został przydzielony do pracy nad jednym z kosmicznych obiektów. Jak relacjonuje, UFO posiadało reaktor antygrawitacyjny, zawierający bardzo ciężki i stabilny pierwiastek, nieznany na naszej planecie.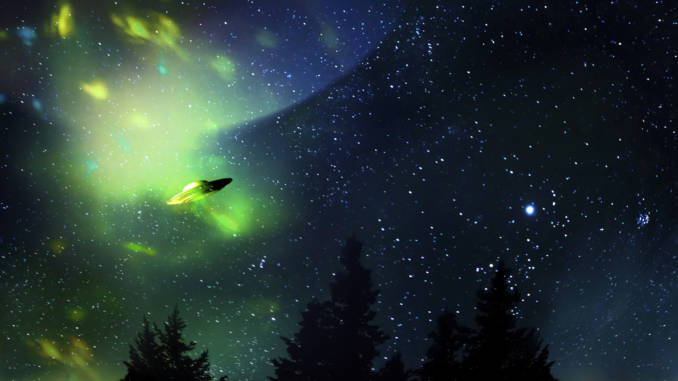 Obecnie pierwiastek ten nazywa się Ununpentium i został umieszczony w układzie okresowym pod numerem 115. Ów pierwiastek był paliwem kosmicznego urządzenia, które mogło wytworzyć więcej energii niż bomba atomowa.
Co skłoniło go do ujawnienia tych informacji? Ciągłe zastraszanie, praca pośród wielu tajemnic, których nie mógł poznać, a także zagrożenie dla życia.
Po roku 1989 Bob Lazar zgodził się na udział w badaniu wariografem. Pytanie brzmiało ''Czy świadomie kłamałeś, kiedy widziałeś antygrawitacyjny napęd podczas działania?''. Odpowiedz, była jasna i klarowna, NIE.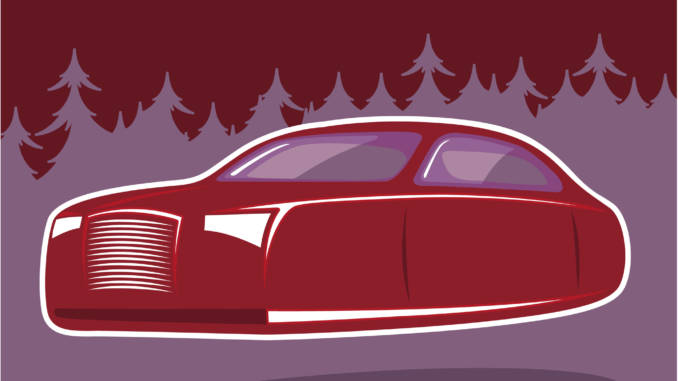 Zatem czy to koniec historii, a badanie wykrywaczem kłamstw w całości potwierdzają relacje Lazara? Nie do końca, ponieważ w gronie osób, które analizowały wyniki, znalazła się jedna utrzymująca, iż wynik wskazuje, że Lazar kłamał.
Dziś strefa 51 jest miejscem świętym dla badaczy UFO, to tam można nocami dostrzec latające punkty na niebie, których trajektoria jest tak niesamowita, że żaden z obecnie znanych samolotów nie byłby w stanie wykonywać tego typu manewrów.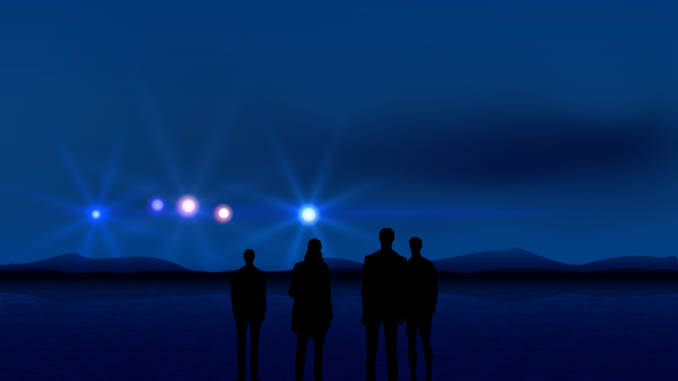 Strefa 51 to także miejsce badań technologii pochodzących z kosmosu. Miejsce badać nad istotami pozaziemskimi i wreszcie miejsce, w których rzekomo przechowywana jest najnowocześniejsza broń, która może dosłownie zniszczyć naszą planetę, broń, przy której prace nad atomem są zabawą.
Komentarze