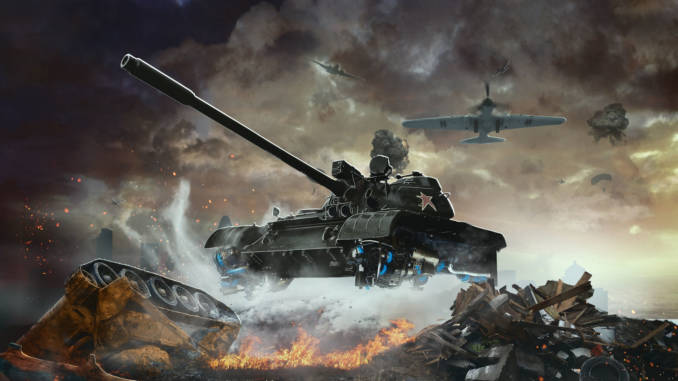 Antygrawitacja, mimo że jest typowym zaprzeczeniem znanych praw fizyki i jak głosi encyklopedia to tylko "hipotetyczne oddziaływanie odpychające się mas i dotychczas nie potwierdzono istnienia antygrawitacji", wciąż budzi wielkie zainteresowanie w świetle badań naukowych.
Niektórzy fizycy twierdzą, że istnienie antygrawitacji jest niezaprzeczalnym faktem. Wyjaśniają to, mówiąc, że przecież mamy materię i wykrytą w kosmosie antymaterię.
I skoro w przypadku materii mamy do czynienia z masą i przyciąganiem, to w przypadku antymaterii możemy mówić o odpychaniu, czyli o antygrawitacji.
Ale czy mówienie o antygrawitacji ma w ogóle sens? Czy istnieją jakieś fakty, które, chociaż po części mogłyby potwierdzić jej istnienie?
Podróż w czasie i tajemnicze pojazdy.
Od bardzo dawna wielcy uczeni zajmowali się zagadnieniem antygrawitacji. Einstein niestety nie dokończył swoich prac nad antygrawitacją.
Był nawet taki moment w jego życiu, w którym próbował wycofać się z teorii czterech wymiarów (jak pierwszy znany nam naukowiec wprowadził czwarty wymiar do badania praw fizyki, czyli czas).
Jego następcą w tym wymiarze badań był Theodor Kaluza, który w 1921 roku stworzył teorię pięciowymiarowości, dokładając do czterowymiarowego modelu świata piąty wymiar – czasoprzestrzeń. I to właśnie dzięki dołożeniu tego piątego wymiaru jest podobno możliwe wykorzystanie antygrawitacji do podróży w czasie.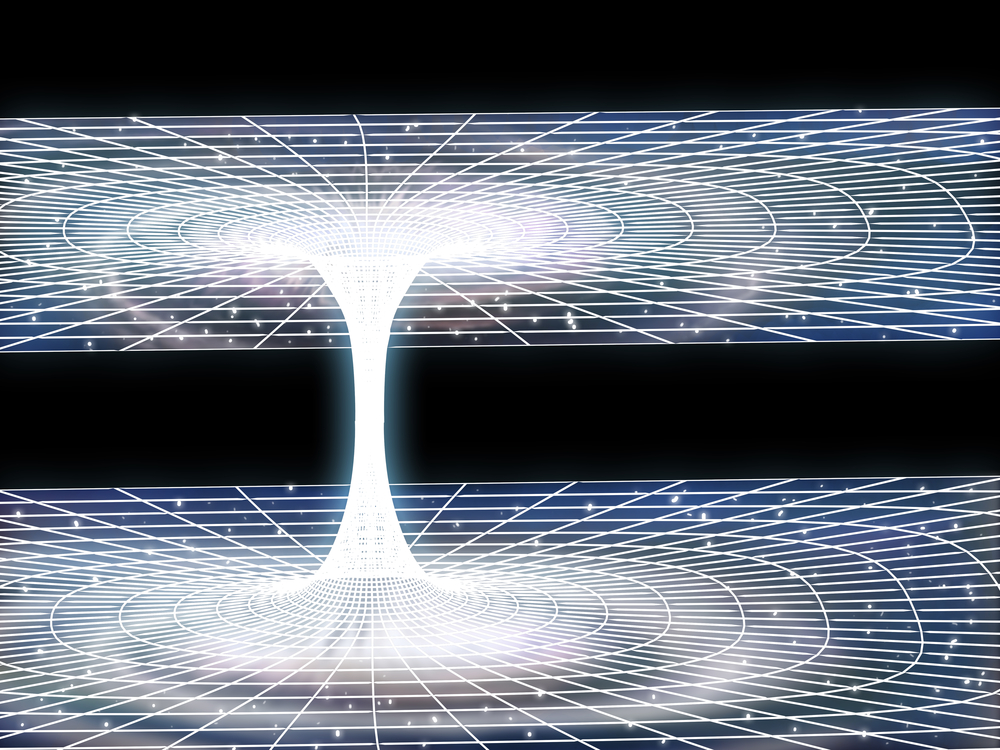 18 listopada 1955 roku w Nowym Jorku odbyła się konferencja poruszająca temat antygrawitacji, w której uczestniczyła cała czołówka amerykańskich fizyków, w tym m.in. konstruktor bomby atomowej prof. Edward Teller.
Z dokumentów konferencyjnych, które zachowały się do dzisiaj wynika, że wówczas profesor Teller uznał, iż konstrukcja urządzeń antygrawitacyjnych jest tylko kwestią czasu a pierwszy pojazd latający, który wykorzysta tę technikę powstanie w ciągu najbliższych (wtedy) 5 lat. Niestety, po zakończeniu konferencji sprawy dotyczące antygrawitacji zostały w Stanach Zjednoczonych objęte tajemnicą wojskową.
Pierwszym uczonym, który publicznie ujawnił, że udało mu się opracować zasady antygrawitacji, był japoński fizyk prof. Shinichi Seike, autor książki "Zasady ultra względności".
To właśnie tam opisał, w jaki sposób energię grawitacyjną można zamieniać w pewnym momencie w energię elektryczną. Udało mu się nawet stworzyć teoretyczny model pojazdu, który mógłby wykorzystywać napęd antygrawitacyjny, jednakże, żeby tak się stało, swym wyglądem musiałby przypominać latający spodek. Opisywał, że wokół takiego pojazdu będą występowały zjawiska świetlne w postaci jarzenia się i wielobarwne smugi.
Antygrawitacja i Nazistowskie projekty
Do dziś głośno jest o licznych teoriach spiskowych dotyczących tajemniczych technologii, których zasady działania wciąż opisywane są w pozornie naukowych opracowaniach. Do dzisiaj też nie znamy dokładnych szczegółów nazistowskiego projektu Vril.
Igor Witkowski, ekspert i autor książek dotyczących niemieckich projektów tamtych czasów dowodzi, że na terenach dzisiejszych Gór Sowich w kompleksie "Reise" produkowano dla Hitlera "cudowną broń" (Wunderwaffe) – silnik antygrawitacyjny w kształcie dzwonu.
Nikt do końca nie wie, w jaki sposób działało to urządzenie, ale wewnątrz znajdowały się dwa szybko obracające się cylindry, poruszające się przeciwstawnie, z rtęcią pod wysokim napięciem. Wszystko jednak owiane było wielką tajemnicą, a zbędni świadkowie udanych eksperymentów z antygrawitacją byli prewencyjnie rozstrzeliwani.
Co ciekawe, sprawa Niemców i ich powiązań z antygrawitacją na tym się nie kończy. Podobno w latach trzydziestych Niemcy bez większego problemu wykorzystywali napęd antygrawitacyjny, a co więcej – budowali i testowali na terenie Polski latające talerze wykorzystujące antygrawitację.
Faktem potwierdzającym doniesienia w tym temacie miały być zdjęcia (niestety sfabrykowane) niejakiego pojazdu "Haunebu 2", który latał 6000 km/h oraz jego niewidzialnego następcy, "Haunebu 9".
Owe talerze miały startować z tzw. Muchołapki, czyli dużej, betonowej konstrukcji pierścienia stworzonej przez Niemców na terenie dzisiejszych Ludwikowic Kłodzkich. Podobno nawet alianckie samoloty 300 razy zauważyły na terenie Rzeszy pojazdy antygrawitacyjne.
Świadkowie twierdzą, że niemieckie dyski antygrawitacyjne były również widoczne z terytorium Szwajcarii.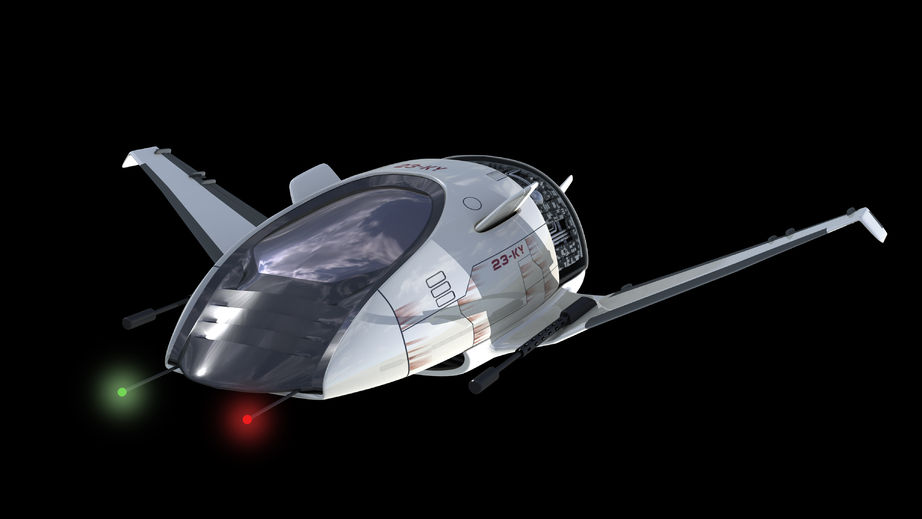 Amerykańskie pojazdy antygrawitacyjne
Ci, którzy kiedykolwiek zajmowali się zagadnieniem antygrawitacji, z pewnością słyszeli o dwóch najsłynniejszy amerykańskich dyskach antygrawitacyjnych.
Oczywiście oficjalnie nic na ten temat nie wiadomo… O pierwszym z nich X-22 Dark Star wiadomo z przecieków z Lockheed Martin.
Amerykańscy żołnierze widzieli takie pojazdy w czasie wojny w Zatoce Perskiej. Podobno dyski stacjonują w podziemnym kompleksie pod King's Peak, ok. 130 km na wschód od Salt Lake City. I jak twierdzi dr R. Boylan, prawdopodobnie pojazdy te są wyposażone w broń, która potrafi niszczyć na poziomie molekularnym.
Natomiast drugi antygrawitacyjny pojazd amerykański TR-3B Astra ma kształt trójkąta i był często widywany oraz filmowany na terenach Belgii, Stanów Zjednoczonych, Wielkiej Brytanii, Rosji, a najczęściej w okolicach Strefy 51.
Najprawdopodobniej tam te pojazdy stacjonują i właśnie tam znajduje się jeden z ośrodków badań nad antygrawitacją. Największą tajemnicą tego pojazdu jest jego napęd, po krótce mówiąc wykorzystujący jakoby zasadę działania nazistowskiego silnika antygrawitacyjnego.
Antygrawitacja i Eksperyment Podkletnova
W 1996 roku rosyjski fizyk Jewgienij Podkletnow opublikował wyniki kontrowersyjnego eksperymentu, który stoi w sprzeczności ze znanymi prawami fizyki. Otóż Podkletnow stworzył dysk z materiału nadprzewodzącego (tlenku itru, baru i miedzi), który otoczył elektromagnesami.
Następnie przepuszczał przez nie prąd o wysokiej częstotliwości, co sprawiało, że dysk zaczynał lewitować w polu magnetycznym, a jednocześnie wirował z prędkością kilku tysięcy obrotów na minutę.
Nie byłoby w tym nic dziwnego, jednak fizyk nad tak wirującym dyskiem ważył różne przedmioty. W wyniku prowadzonych obserwacji zauważył, że niezależnie od tego, z czego były one wykonane i jak dużą miały masę, zawsze traciły na wadze i stawały się ok. 2% lżejsze.
Ostatecznie Podkletnow stwierdził, że wirujący dysk w tajemniczy sposób osłania przedmioty przed działaniem ziemskiego ciążenia (a przecież zdaniem współczesnej fizyki grawitacja przenika bez przeszkód przez wszelkie przeszkody).
Doniesienie to wzbudziło w środowisku naukowym zarówno sceptycyzm, jak i pewnego rodzaju sensację, bowiem takie "antygrawitacyjne urządzenie" zmieniłoby oblicze fizyki i znalazło zastosowanie w rozwiązywaniu setek problemów.
Od czasu pierwszych publikacji, mimo negatywnej opinii ze strony środowisk naukowych, niektóre firmy i uczelnie podjęły próby odtworzenia eksperymentu rosyjskiego fizyka.
Eksperyment Podkletnova powtórzyli nawet specjaliści NASA, jednak oni także nie potwierdzili jednoznacznie prawdziwości antygrawitacyjnego działania owego dysku.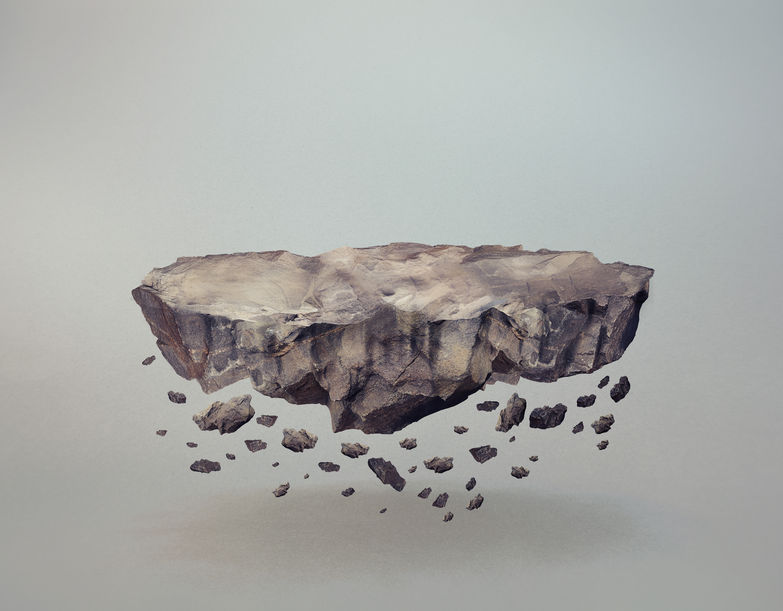 Antygrawitacyjna kula i silnik przeczący prawom fizyki
Współcześnie naukowcy wciąż prowadzą badania nad antygrawitacją i pracują nad rozwikłaniem zagadek działań zaprzeczających prawom fizyki. W 2013 roku amerykańscy naukowcy z Instytutu Technologii w Massachusetts stworzyli metalową kulę ZeroN, która… potrafi unosić się w powietrzu.
Co więcej, owa kula może przemieszczać się tak, jakby nie dotyczyły jej żadne prawa grawitacji. Kula utrzymuje się w powietrzu dzięki silnie nakierowanemu polu magnetycznemu.
Kula ZeroN:
Bardzo interesującym odkryciem w zakresie antygrawitacji jest opracowywany przez NASA silnik EmDrive. Na pomysł jego stworzenia wpadł w 2001 roku londyński naukowiec Roger Sawyer.
Twierdził on, że silnik bazujący na odbijaniu mikrofal w zamkniętej przestrzeni mógłby generować w próżni ciąg i to bez wykorzystywania paliwa. Zasilany byłby jedynie energią słoneczną.
Założenie, że fala elektromagnetyczna zapewni silnikowi ciąg, uznano w środowisku naukowym za nonsens. Dopiero w 2009 roku zespół chińskich naukowców zaciekawiał się założeniami Sawyera i zbudował pierwszy silnik generujący niewielki ciąg.
Prawie trzy lata temu zespół naukowców z NASA, któremu przewodził dr Harold White, stworzył własny napęd EMD-rive i również uzyskano ciąg.
Zjawisko to próbowano wyjaśnić na wszelkie możliwe sposoby, ale podobnie jak w przeszłości, świat naukowy podchodził do tego bardzo sceptycznie.
Jednak w połowie 2015 roku wszelkie hipotezy zostały obalone. Najnowsze badania inżyniera z NASA, Paula Marcha, które tym razem przeprowadzono w próżni, ponownie potwierdziły fakt, że wspomniany napęd uzyskał ciąg.
Zatem, jeśli napęd rzeczywiście działa tak, jak opisują go uczeni, chociaż zupełnie przeczy to prawom fizyki, to być może uda się opracować statki kosmiczne, dzięki którym podróż na Księżyc potrwa jedynie kilka godzin, natomiast na Marsa — około 70 dni.
Antygrawitacja wolna energia dostępna dla wszystkich
Antygrawitacja jest potęgą, szansą i nadzieją na wykorzystywanie jej w różnych celach. W przypadku badań wojskowych jest to idealne zabezpieczenie wszelkiego rodzaju pojazdów wojskowych, infrastruktury wojskowej i punktów dowodzenia przed każdym rodzajem pocisków nieprzyjaciela.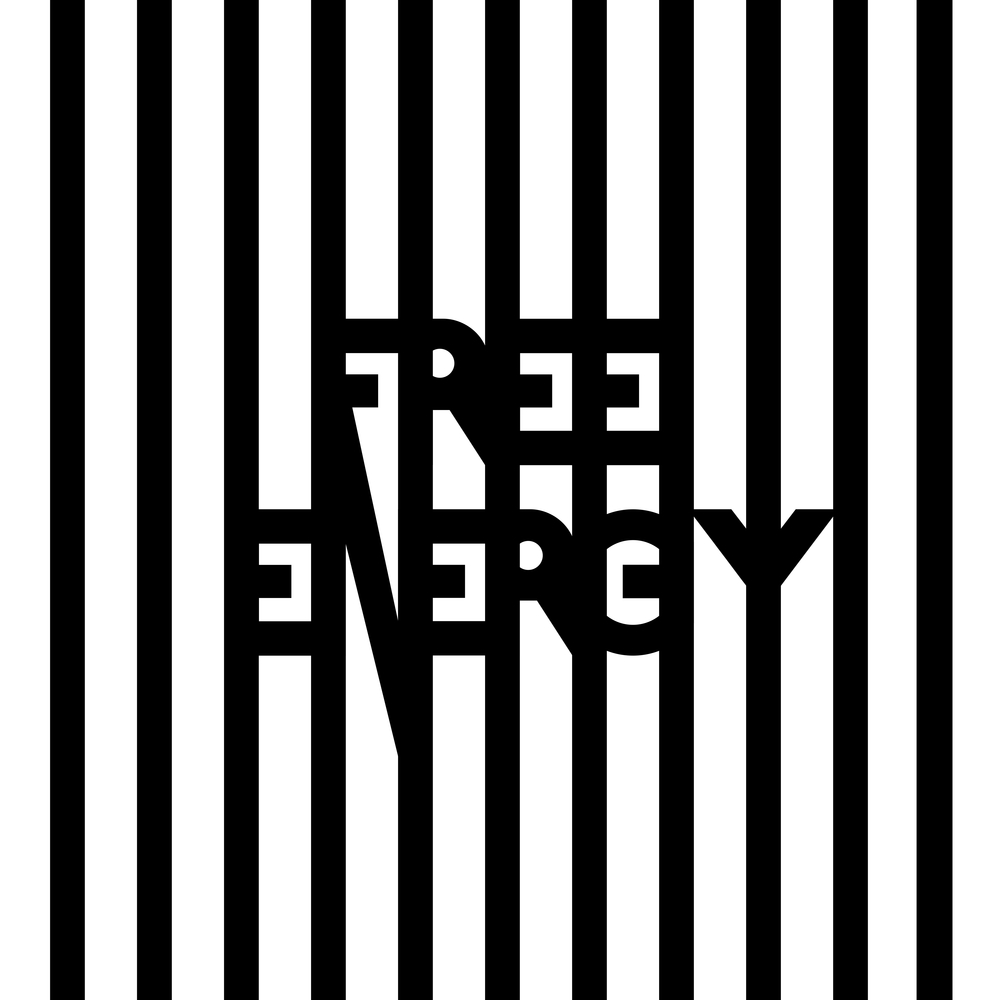 W życiu każdego z nas ułatwiałaby codzienne funkcjonowanie. Gdyby istniała antygrawitacja, moglibyśmy mówić o możliwości transportowania ludzi i towarów na dowolne odległości nad ziemią. Potrzebna byłaby jedynie energia do poruszania się w poziomie i manewrowania takim pojazdem. W ten sposób moglibyśmy całkowicie pozbyć się dzisiejszych środków komunikacji…
Komentarze