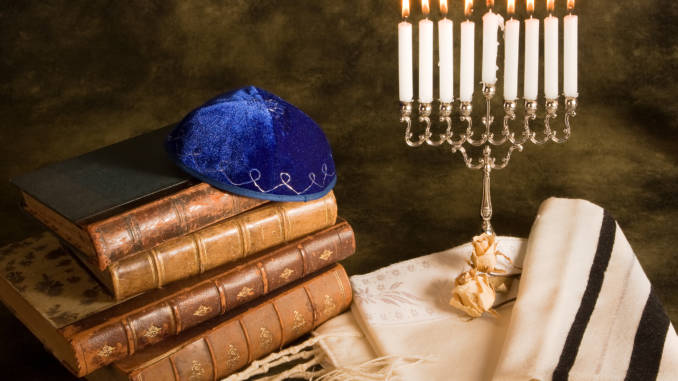 Na początku XX wieku, dokładnie w 1903 roku, świat obiegła sensacyjna informacja. W Petersburgu zostały odnalezione protokoły sekretnego spotkania Sanhedrynu, czyli Najwyższej Rady Żydowskiej, skupiającej starszyznę z całego świata. Zawartość dokumentów pt. Protokoły Mędrców Syjonu – wstrząsnęła rosyjską opinią publiczną. Zawierały pełny instruktaż przejęcia władzy na świecie…
Wielka popularność na miarę czasu
Protokoły Mędrców Syjonu oddawały ducha czasu, w których zostały wydane. W społeczeństwie rosyjskim wrzało. Powoli, aczkolwiek nieuchronnie nadciągała rewolucja, mająca obalić trwający od setek lat carat.
Społeczeństwo szukało odpowiedzi na pytanie, o przyczyny kryzysu.
Odpowiedzi tych dostarczało środowisko Czarnych Sotni, procarskich organizacji nacjonalistycznych o wyjątkowo antysemickim nastawieniu.
To właśnie one były głównymi propagatorami Protokołów w Rosji.
Ich kolportaż zbiegał się w czasie z pogromami ludności żydowskiej. Szacuje się, że tylko w samym roku 1905, organizacje Czarnych Sotni dokonały blisko 300 pogromów.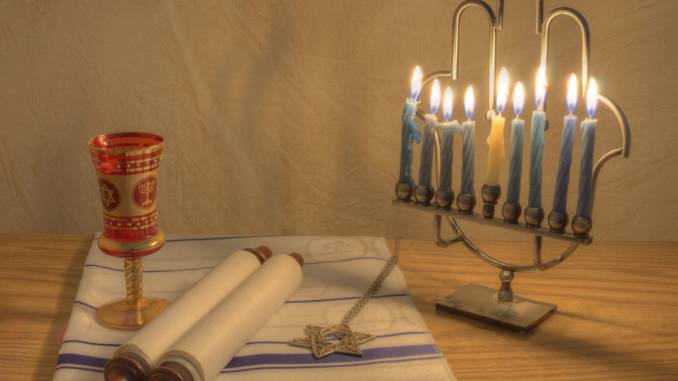 Protokoły stały się doskonałym narzędziem do podburzania społeczności przeciwko Żydom.
Zyskały tak wielką popularność, ponieważ przepowiadały szereg krwawych rewolucji, w których Żydzi odegrają naczelną rolę i będą starali się obalić istniejący ustrój we wszystkich krajach:
[…] wyślemy na ulice jednocześnie we wszystkich krajach europejskich całe tłumy robotników. Tłumy te z rozkoszą będą przelewały krew tych, którym w prostocie ducha zazdroszczą od najmłodszych lat, a których dobytek będą mogły wówczas grabić – fragment wykładu III, §13.
Wybuch Rewolucji Październikowej sprawił, że relacje z narady żydowskiej zyskały popularność również poza Rosją.
Między 1917 a 1920 rokiem Protokoły były wydane niemal we wszystkich językach europejskich, dotarły też do Ameryki Łacińskiej.
Nienawiść wymierzona w ludność żydowską znalazła w Protokołach dowód i uzasadnienie.
Wykorzystali ją naziści. Jeszcze na długo przed zdobyciem władzy w Niemczech, rozpoczęli kampanię antyżydowską opartą właśnie na lekturze Protokołów.
Sam Adolf Hitler przyznawał, że Protokoły Mędrców Syjonu były inspiracją do napisania "Mein Kampf," .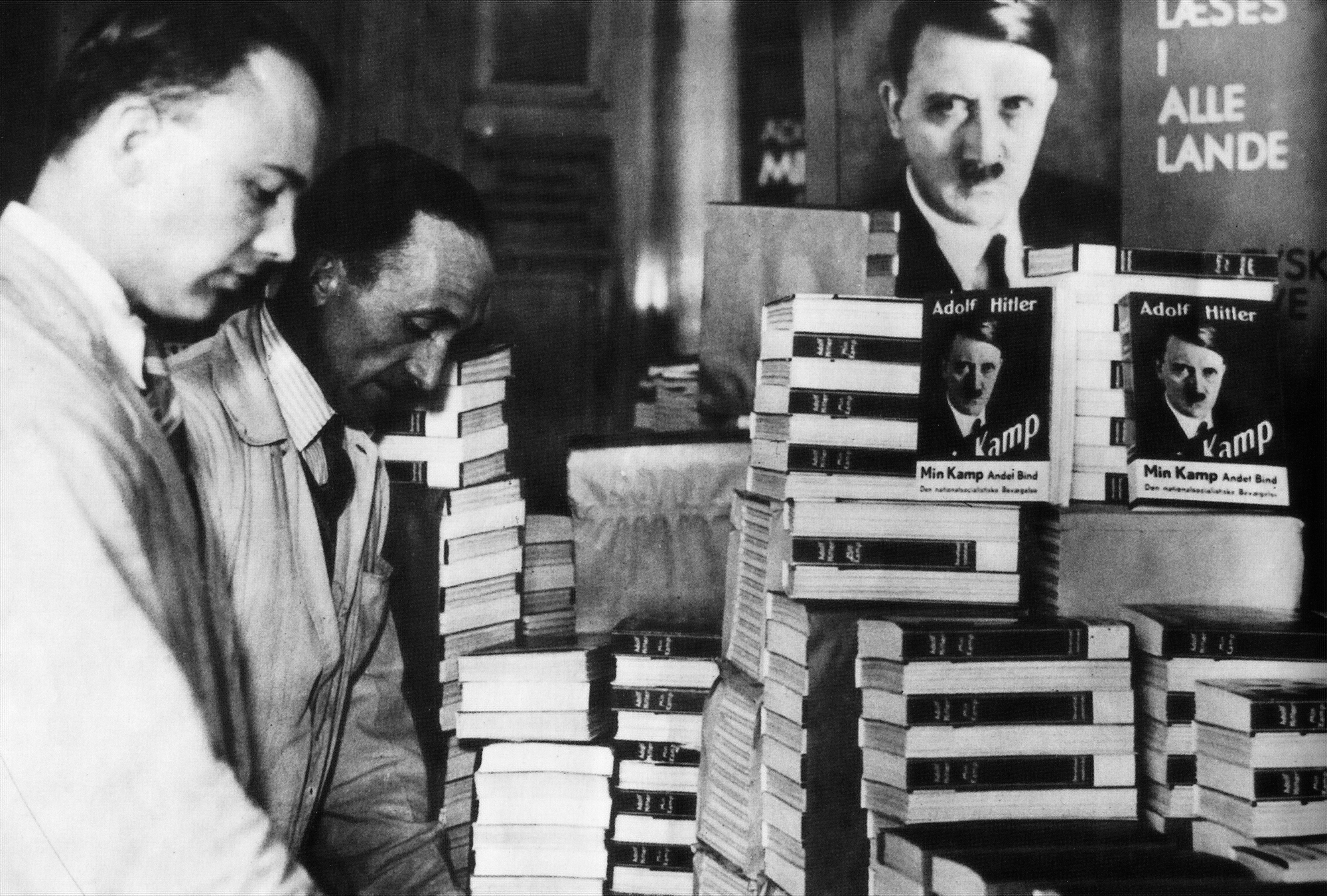 Pragnienie eksterminacji społeczności żydowskiej całkowicie i obsesyjnie zawładnęło umysłami Hitlera i najważniejszych ludzi w III Rzeszy.
Treści książki były wszechobecne.
Nawet broszury antyżydowskie wydawane w latach 1942-1943, w szczytowym momencie Holocaustu, powoływały się na Protokoły.
Uważano, że zniszczenie, chociażby połowy Żydów, ograniczy działania realizacji Protokołów Mędrców Syjonu.
Protokoły Mędrców Syjonu – instruktaż przejęcia władzy
Według Protokołów wdrożenie żydowskiego NWO przebiega zgodnie z planem poszczególnych etapów, realizowanych w powtarzających się cyklach. "Dziś mogę wam zakomunikować, że cel nasz jest już o kilka kroków od nas.
Pozostaje niewielka przestrzeń, by cała droga, którą odbyliśmy, zwarła się w krąg Żmii symbolicznej, wyobrażającej naród nasz. Kiedy krąg ów zamknie się, wszystkie państwa europejskie będą ujęte, jak gdyby w potężne obcęgi".
Jak widać, każdy zakończony cykl przybliża założenia Mędrców Syjonu do stworzenia jednego królestwa, świata z jedną władzą i religią.
Kolejne etapy wprowadzania żydowskiej władzy można zaobserwować w dziejach współczesnego świata, także Polski. Zobaczcie sami, na czym te etapy polegają i czy nie możemy dopasować do nich teraźniejszych wydarzeń.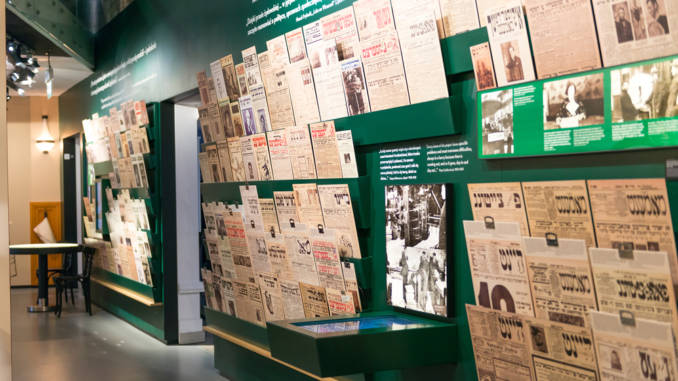 Etap 1 – Obalenie monarchii konstytucyjnych. Zgodnie z planem jaki zakładały Protokoły Mędrców Syjonu, pierwszym krokiem do utworzenia żydowskiej władzy światowej było wywołanie rewolucji. Chodziło o obalenie władzy Kościoła katolickiego oraz monarchii konstytucyjnych na świecie.
Współczesna waga konstytucyjna wkrótce runie, bowiem ustawiliśmy ją niedokładnie, by nie przestała chwiać się, dopóki nie przetrze się jej podstawa […]"; "Z liberalizmu zrodziły się państwa konstytucyjne, które zastąpiły zbawcze dla gojów samowładztwo, konstytucja zaś, jak dobrze wiecie, nie jest niczym innym, jak tylko szkołą waśni, nieładu, sporów, niezgody, czczej agitacji partyjnej, tendencji partyjnej — słowem są to szkoły wszystkiego, co pozbawia indywidualności działalność państwową.

Trybuna parlamentarna, nie mniej niż prasa, skazała panujących na bezczynność i bezsilność, a wskutek tego uczyniła ich niepotrzebnymi, zbytecznymi, co było powodem obalenia tronów w wielu państwach.

STOCKHOLM – JUN 13, 2015: The swedish Prince Carl-Philip Bernadotte and his wife Princess Sofia Hellqvist fot.depositphotos.com
Etap 2 – Ustanowienie demoliberalnej władzy marionetkowych gojów.
Następnym krokiem było ustanowienie marionetkowych, skorumpowanych rządów demokracji liberalnej.
Zadanie tych rządów miało skupiać się na ateizacji oraz demoralizacji społeczeństwa chrześcijańskiego, przy równoczesnej kompromitacji tych rządów w oczach narodów: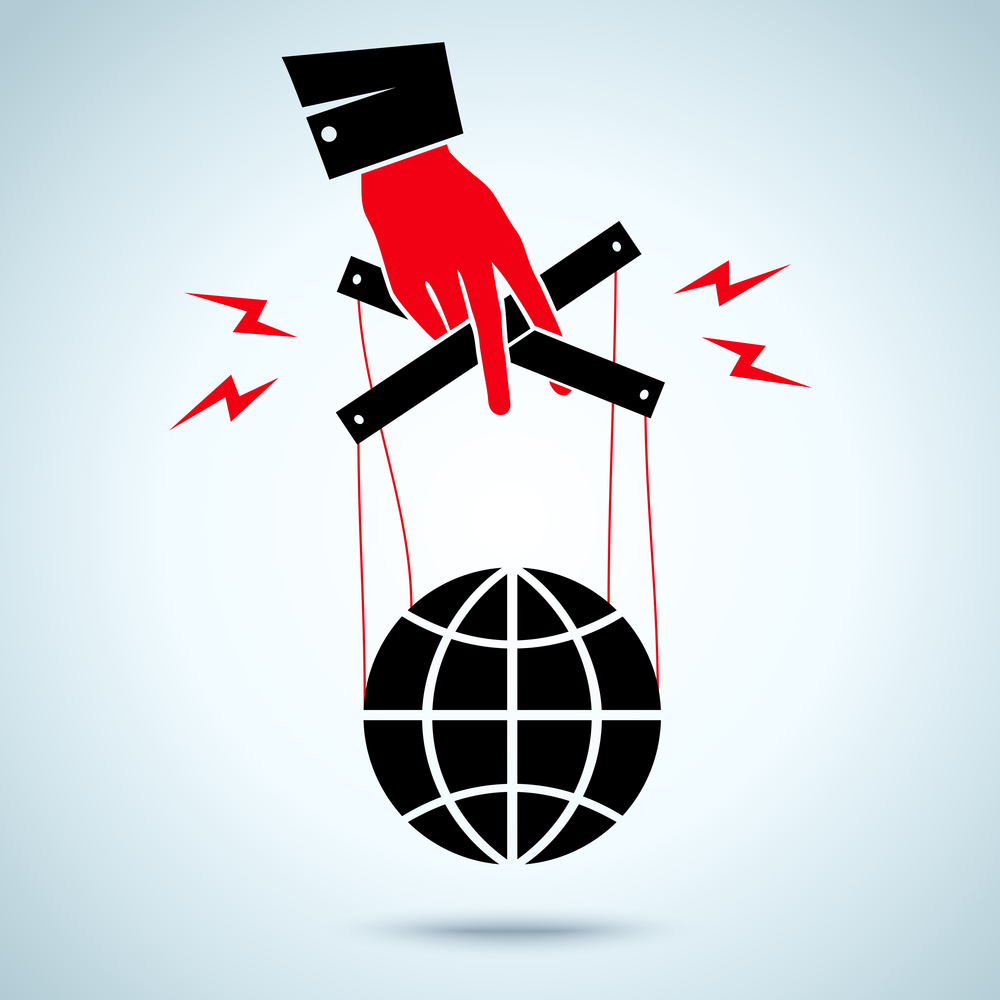 […]będziemy organizowali wybory takich prezydentów, w których przeszłości istnieje jakaś niewyjaśniona ciemna sprawa, jakaś ,,panama". Wówczas będą oni wiernymi wykonawcami planów naszych, a na to w obawie rewelacji oraz z powodu wrodzonej każdemu, kto doszedł do władzy — dążności zachowania dla siebie przywilejów i zaszczytów, związanych z godnością prezydenta". "[…] tłum przyzwyczaił się do słuchania tylko nas, bowiem płacimy mu za posługę i uwagę. W ten sposób stworzymy potęgę ślepą, niezdolną poruszać się bez kierownictwa agentów naszych, którzy zajmują miejsca jej przywódców. Ludy poddadzą się temu rygorowi, widząc, że od przywódców tych zależą zarobki, wsparcia i otrzymanie wszelkiego dobra. Owa "panama" dotyczy afery korupcyjnej.
Etap 3 – Skompromitowanie tej władzy. Chodzi tutaj o doprowadzenie do całkowitej kompromitacji formalnej władzy gojów — rządów państw narodowych, przy równoczesnym wznieceniu światowego kryzysu ekonomicznego.
Przy każdej sposobności będziemy drukowali artykuły, w których przeprowadzimy porównanie między poprzednimi a naszymi dobroczynnymi rządami.

Łaska pokoju, bodajby wymuszonego uwydatni jeszcze więcej dodatnie strony rządu naszego.

Omyłki administracji gojów będziemy opisywali w barwach najjaskrawszych, wszczepiwszy taki wstręt do nich, że narody będą wolały pokój w stanie niewoli pańszczyźnianej, niż prawa owej znamienitej wolności, które tak ją zmęczyły, że wyczerpały źródła ludzkiego istnienia, będące eksploatowane przez tłum awanturników, niewiedzących, co czynią..

Andrzej Lepper
Etap 4 i 5 – Obalenie tej władzy oraz Ustanowienie administracji światowej NWO.
Ostatnie dwa kroki to zniesienie formalnej władzy państw narodowych oraz wprowadzenie Nowego Porządku Światowego.
Celem Mędrców Syjonu jest ustawienie NWO z żydowskim, ponadnarodowym rządem administracji światowej (ONZ), a następnie z żydowskim królem świata — antychrystem.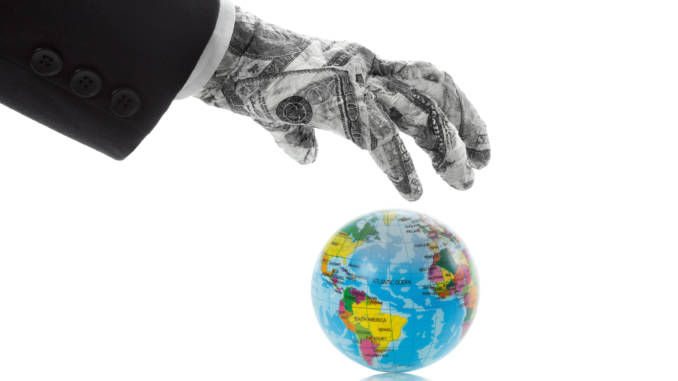 Protokoły Mędrców Syjonu to przede wszystkim zniszczenie chrześcijańskiej wiary, duchowieństwa, nauki oraz przysłowiowe ogłupienie społeczeństwa.
Fragmenty Protokołów mówią same za siebie…
"Wolność mogłaby być nieszkodliwą i istnieć w państwie bez uszczerbku dla pomyślności narodów, gdyby oparta była na zasadach wiary w Boga, na braterstwie ludzkości, lecz poza obrębem myśli o równości, której przeczą podstawy tworzenia, jakie ustaliły podległość.

Naród, posiadający wiarę podobną, byłby rządzony przez rady parafialne i kroczyłby naprzód spokojnie, kierowany dłonią swego pasterza duchowego, posłuszny Boskiemu podziałowi na ziemi.

Oto przyczyna, dla której musimy podkopać wiarę, wyrwać z umysłu gojów zasady Bóstwa i ducha, zmieniwszy wszystko przez wyliczenia arytmetyczne i potrzeby materialne
Ogłupiliśmy, odurzyliśmy i zdemoralizowaliśmy młodzież gojów przy pomocy wychowania w zasadach, znanych nam, jako fałszywe, lecz wpajanych przez nas"

fot.depositphotoa.com
"Kiedy już zaczniemy królować, istnienie innej religii będzie dla nas niepożądane, poza naszym kultem jedynego Bóstwa, z którym losy nas łączą wskutek tego, że jesteśmy narodem wybranym i przez które losy nasze związane są z losami świata. Dlatego też powinniśmy zburzyć wszelkie wierzenia.
Zabronimy Chrystusa. Filozofowie nasi będą omawiali wszelkie braki wierzeń gojów, lecz nikt nigdy nie będzie krytykował wiary naszej z jej istotnego punktu widzenia, bowiem nikt nie pozna jej gruntownie, prócz ludzi naszych, którzy nigdy nie ośmielą się zdradzić jej tajników.
Pornografia i przyszłość słowa drukowanego.

W krajach uważanych za stojące na czele stworzyliśmy literaturę szaloną, brudną, wstrętną.

Przez czas pewien po objęciu władzy będziemy popierali rozwój tej literatury, by uwypuklić kontrast programów i głosów, które zbiegną z wyżyn naszych.

Mędrcy nasi wychowani do kierowania gojami, będą układali nowe projekty, artykuły, przy których pomocy będziemy wpływali na umysły, kierując je w stronę wybranych przez nas pojęć i nauk"

XXX fot.depositphotos.com
"Kiedy król izraelski wdzieje na swoje święte czoło koronę, zaofiarowaną mu przez Europę, z tą chwilą stanie się patriarchą świata […]. Król żydowski będzie rzeczywistym papieżem całego świata, patriarchą kościoła międzynarodowego.
Ten wybraniec Boży przeznaczony jest do złamania sił rządzonych przez instynkt, nie zaś przez rozum, przez zwierzęcość, lecz nie przez człowieczeństwo.

Siły te triumfują obecnie w przejawach grabieży i wszelkich gwałtów pod maską wolności i prawa.

Zburzyły one cały porządek społeczny, by na nim wznieść tron króla żydowskiego, lecz rola ich się skończy z chwilą, kiedy on obejmie władzę.

Wówczas trzeba będzie je znieść z jego drogi, na której nawet pyłek nie powinien pozostać.

Wtedy będziemy mogli powiedzieć do narodów: dziękujcie Bogu i padnijcie na twarz przed tym, który ma na czole pieczęć przeznaczenia.

Gwiazdą jego kierował sam Bóg, bo nikt inny, tylko ów wybraniec mógł uwolnić was od wszystkich rzeczy zgubnych i od wszelkiego zła"

Oczywiście Protokoły Mędrców Syjonu są wyśmiewane w wielu mainstreamowych mediach, jako fałszerstwo lub nawet plagiat.

Oczywiście są to standardowe działania kliki rządzącej światem, aby wyśmiać prawdę i tych którzy ją ujawniają.
E-BOOK PROTOKOŁY MĘDRCÓW SYJONU kliknij
Komentarze