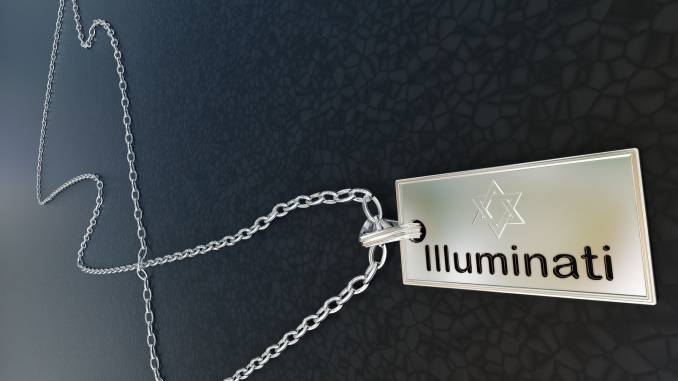 Powiadają, że nic nie dzieje się bez powodu a wszystko ma swój sens i znaczenie. To prawda, żyjemy w tak skonstruowanym świecie, że nawet z pozoru błahe wydarzenia, są tak naprawdę elementem lub trybem większej machiny. Jest działanie, jest reakcja. Podobnie wszystko się ma w przypadku Zakonu Iluminatów. Jak zostało już napisane wcześniej, członkowie tej sekretnej organizacji to osoby wysoce rozwinięte intelektualnie i duchowo, są w pewien sposób oświecone, jednak źródłem tego oświecenia jest coś demonicznego, jakaś moc, która nie da się okiełznać, ona sama decyduje, komu udzieli swoich darów i charyzmatów.
Hierarchia psychopatów
Oczywiście ceną za owe dary jest własna dusza. Iluminaci najwyższych trzech stopni to jest 31, 32 i 33 stopnia to osoby, które zawarły jawny pakt z diabłem.
Na wcześniejszych stopniach wtajemniczenia adept nie dostrzega prawdy, jest ona przed nim ukrywana, jednak z czasem zaczyna rozumieć, o co tak naprawdę chodzi, i komu przysięga wierność.
Tutaj należy wspomnieć, że często zaczyna się prawdziwy dramat dla wielu niedoszłych członków zakonu.
Początkowo sądzą, że wkraczają do organizacji tajnej, której celem jest doskonalenie jednostki i rozwój duchowy, niestety szybko opada kurtyna, za którą stoi okultyzm i liczne mroczne rytuały.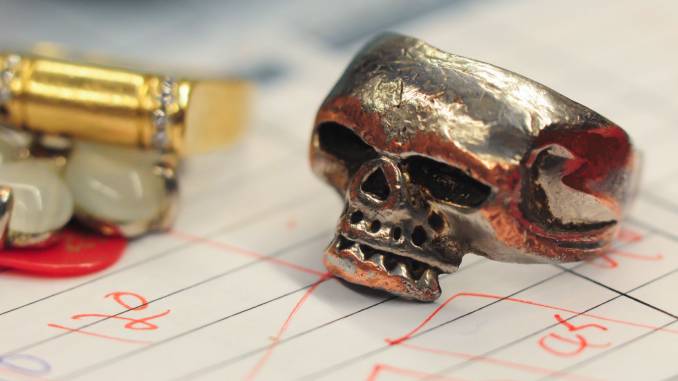 Zdarza się, że adept chce przerwać proces wtajemniczenia, rzucić wszystko i odejść na zawsze, niestety to niemożliwe.
Diabeł nie odpuszcza, to też droga wyzwolenia jest długa i ciężka, często trzeba zapłacić najwyższą cenę, tą ceną jest własne życie.
Iluminaci czerpią siłę z mrocznych ceremonii i obrzędów, są narzędziem, są naczyniem, które wypełnia wolę kogoś spoza tego świata.
Prawdziwe cele tej organizacji to przede wszystkim doprowadzenie społeczeństwa do granic wytrzymałości, upodlenie istoty ludzkiej i coraz to bardziej zorganizowane przejmowanie władzy oraz kontroli nad ludźmi.
Najlepszym sposobem kontrolowania ludzi jest kontrolowanie ich sumień, jednak to tylko pierwszy etap, obejmujący tę część społeczeństwa, która sumienie jeszcze ma.
Kolejne etapy to negacja istnienia Boga, wmówienie człowiekowi, że sam jest bogiem, a wszystko, co uzna za prawo, jest prawem.
Jest to ewidentny przedsionek anarchii, sposobu myślenia Hitlera, czy Stalina.
Tego typu postawy prowadzą do wojen, bratobójczych walk, i przelewu niewinne krwi w imię, czego? Od kiedy można naprawić świat poprzez działania zbrojne?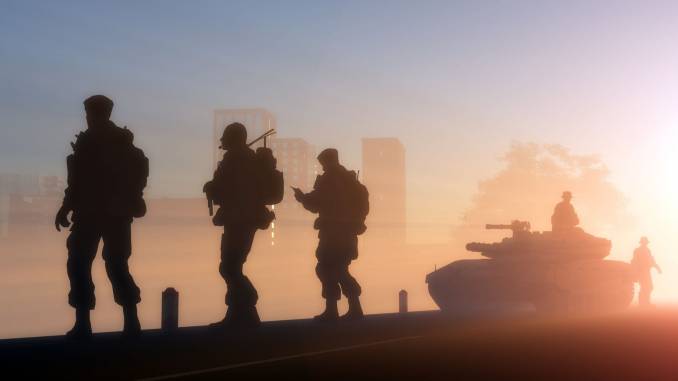 Musimy zrozumieć, że tu nie chodzi o zaprowadzanie pokoju, ponieważ w dzisiejszych czasach im więcej się o nim mówi, tym więcej jest wojen. Tutaj chodzi o śmierć człowieka, o szaleństwo wojny, dzięki której tryumfuje demon.
Etapy manipulacji społeczeństwem
To pewien cykl, który się powtarza.
1 Etap- Pokój na świecie.
2 Etap- Początek problemów finansowych i gospodarczych.
3 Etap- Niepokoje społeczne, ludzie są coraz bardziej nieprzewidywalni.
4 Etap- Słychać pierwsze wzmianki o wojnie, ale ludzie w to nie chcą wierzyć.
5 Etap- Lokalne konflikty, ludzie zaczynają wsłuchiwać się w słowo wojna.
6 Etap- Świat stoi na krawędzi, jedna iskra i dojdzie do wybuchu.
7 Etap- Pada iskra, wybucha totalna wojna a czasem i wojna światowa.
Cykl się zamyka, żniwo śmierci jest ogromne. Po pewnym czasie dochodzi do zawarcia pokoju.
Narody pamiętają okropności wojny i żyją w pokoju.
Mijają lata, mamy nowe pokolenie i nowy materiał do tego, by ukształtować z niego kolejną falę, która zaleje świat. Moim zdaniem to dzieje się dziś.
Pewne elity dążą za wszelką cenę do wojny, a wszystko, dlatego, że Rosja i Chiny zbyt wysoko podnoszą głowy, a to nie podoba się Globalistom z USA, lub inaczej mówiąc, Iluminatom.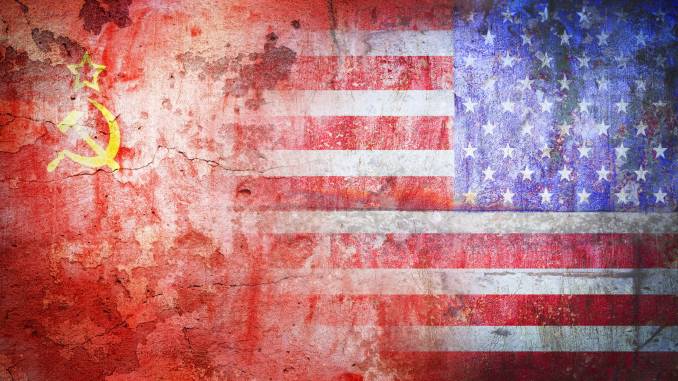 Na koniec należy zauważyć jeszcze jedną bardzo niepokojącą tendencję, a mianowicie do tej pory ludzkość nie dysponowała narzędziem, które może unicestwić świat, dziś to się zmieniło. Istnieje już technologia, która może zniszczyć nie tylko życie na naszej planecie, ale i samą planetę.
⇒ Czytaj także: ILUMINACI cz.3 PODSUMOWANIE I NOWY PORZĄDEK ŚWIATA
Książkę Ręce precz od tej książki kupisz tutaj kliknij
Książkę LUDZKA RASO, POWSTAŃ Z KOLAN kupisz tutaj kliknij
Komentarze