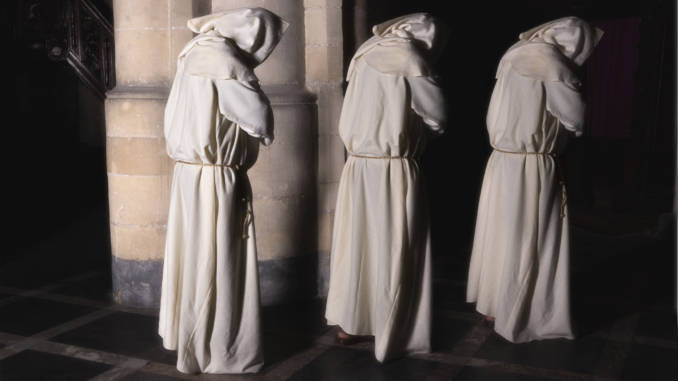 Zakon Syjonu, to jedna z wielu niesamowitych teorii, którą otwiera przed nami nowe, niesamowite opowieści z naszej historii. Mimo, iż nie jesteśmy do końca wstanie stwierdzić, czy Zakon rzeczywiście istniał, lub istnieje, to mimo to, jest kilka zaskakujących historii, które świadczą o tym, że ów organizacja do dzisiaj skrywa pewne tajemnice i funkcjonuje nadal.
Jednak czym jest sam Zakon?
Dlaczego powstał i ku czemu służył?
Na te i wiele innych pytań postaramy się odpowiedzieć poniżej.
ALTERNATYWNA HISTORIA CHRYSTUSA
Jaką mamy pewność co do historii Jezusa Chrystusa?
Oczywiście, nasz kraj, Polska, została zdominowana przez kościół katolicki.
Nie jest kłamstwem, że coraz więcej ludzi odchodzi od kościoła.
Globalny wzrost duchowości zamienia szukanie wiedzy u samozwańczych ,,wybrańców''
Boga, na zaglądanie do swojego wnętrza.
Zmieniając sposób myślenia, prędzej czy później zadajemy sobie pytanie, jak to naprawdę było z samym Jezusem.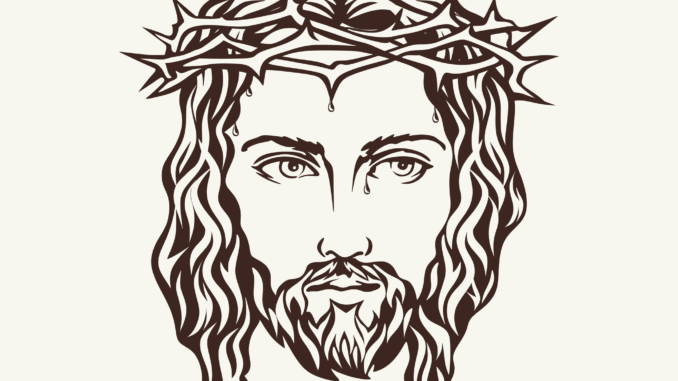 Coraz częściej słyszymy, że sam Jezus, miał dziecko zrodzone przez Marię Magdalenę, która była jego wybranką i tutaj właśnie wkracza Zakon Syjonu.
Paru apostołów postanowiła chronić złotej linii potomków zbawiciela, i skrzętnie ukryć przed światem tą tajemnice. Zakon Syjonu został powołany w celu ochrony rodziny Chrystusa.
DZIAŁANIE ZAKONU
Najważniejszym elementem stowarzyszenia było chronienie tajemnicy o prawdzie rodziny Chrystusowej.
Każdy z członków przysięgał poświecić życie, za utrzymanie tajemnicy o potomków Mesjasza.
Mijały lata, a coraz więcej ludzi zaczęło należeć do organizacji.
Co ciekawe, Zakon nie wymagał od nowych członków, podejścia religijnego do całej sprawy.
Kwestia wyznania, czy ogólnego podejścia do sprawy Jezusa, była drugorzędna.
Nie wiadomo jakimi kryteriami posługiwano się przy wdrażaniu nowych członków, jednak niektóre z poszlak mówią o tym, że Zakon miał w swoich szeregach takie znamienitości jak Izaak Newton, czy Leonardo Da Vinci.
Jednym z dowodów potwierdzających tą teorię, jest jeden z najsłynniejszych obrazów Da Vinciego
,,Ostatnia Wieczerza''.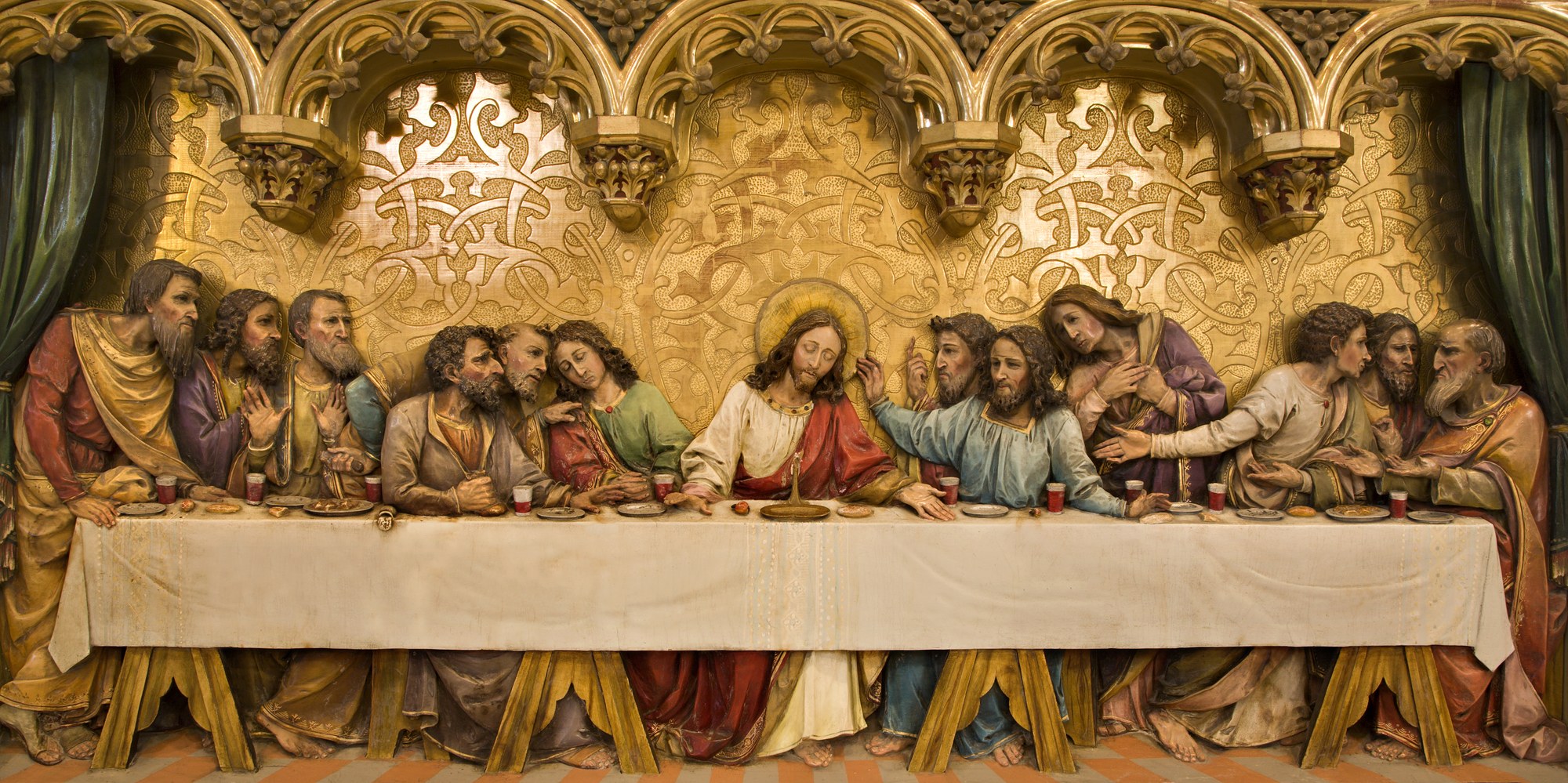 Na obrazie możemy dostrzec wiele znaków świadczących o tym, że teoria związku Jezusa z Marią Magdaleną jest prawdziwa.
Zauważmy, że dwie, czołowe postacie obrazu, czyli sam Chrystus i prawdopodobnie Maria Magdalena, układają swoje ciała w kształt litery ,,V'' co w tamtych czasach, oznaczało małżeństwo.
Próżno również doszukiwać się Świętego Grala na obrazie.
Zwolennicy teorii twierdzą, że Da Vinci specjalnie go tam nie umieścił, ponieważ Maria była już wtedy w ciąży z Jezusem i ów Złoty Kielich, to nienarodzone dziecko mesjasza i jego wybranki.
TEMPLARIUSZE
Zakon się rozrastał.
Jego wpływy stawały się coraz większe mimo, iż nadal działał z ukrycia.
Organizacja która skrywa tak ogromne tajemnice potrzebuje ochrony.
Dlatego powstał kolejny zakon, tym razem już oficjalny.
Nazwano ich Templariusze.
Oni sami byli zwykłym narzędziem w rękach Syjonistów.
Była to fizyczna manifestacja potęgi zakonu, osobiści ochroniarze wszystkich tajemnic które skrywali.
Pieczęć Templariuszy miała jasne, konkretne sformułowanie: ,,Pieczęć Wojowników Chrystusa''. Templariusze, byli lojalnymi sługami, jednak tylko do pewnego czasu.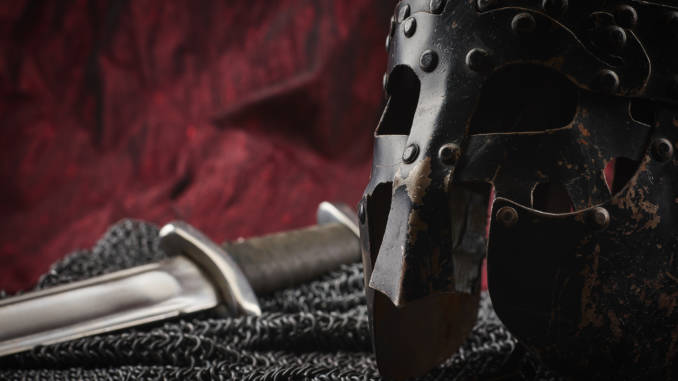 Wśród Zakonu coraz częściej zadawano sobie pytania, dlaczego prawda o linii rodzinnej mesjasza, jest skrywana przed całym światem.
Czy ukrywanie prawdy przed społeczeństwem, nie jest postępowaniem wbrew Bożej Woli?
Czy sam Jezus Chrystus chciałby, aby jego historia, skończyła się na ukrzyżowaniu?
Czy nie byłoby lepiej pokazać ludziom jak było naprawdę?
Z pewnością te i wiele innych pytań zaczęły zradzać się coraz częściej, w głowach wojowników, aż w końcu, w XIV-w. doprowadziło to do krwawego buntu.
Oficjalnymi głowami Zakonu Syjonu były wtedy dwie osoby, Filip Piękny, ówczesny król Francji i Klemens V, papież.
Templariusze zostali zmieceni z powierzchni ziemi, a smutny finał ich wojowniczej historii miał miejsce 18 marca, 1314r. kiedy to Mistrz Zakonu, Jacques de Molay został spalony na stosie za, jak to wtedy uważano –herezję.
Syjoniści wygrali, a ich tajemnice do dzisiaj, są przed nami skrzętnie ukrywane.
CZY W SŁUSZNEJ SPRAWIE?
Jak możemy to wszystko ocenić?
Po której stronie stoi Zakon?
Zdecydowanie ciężko jednoznacznie odpowiedzieć na to pytanie.
Z jednej strony mamy przed sobą, szlachetnych wojowników, którzy chcą ukryć przed brutalnym światem i głupimi ludźmi, chodzący cud współczesnego świata, z drugiej zaś widzimy organizacje, która manipulacją i kłamstwem zaciera przed nami prawdę o samym Jezusie.
Jednak jak było naprawdę i czy sam zakon rzeczywiście istniał lub istnieje?
To jedna z wielu zagadek religii chrześcijańskiej, która czeka na odkrycie.
Komentarze