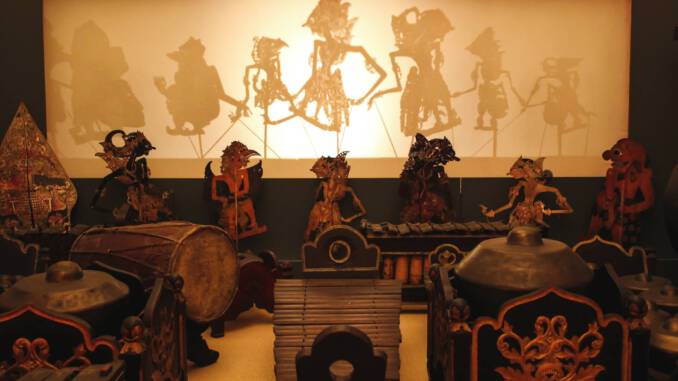 Indonezja kojarzona przede wszystkim jako turystyczny raj,  ale może nam zaoferować dużo więcej. Wyspiarskie tańce to jedna z ważniejszych atrakcji dla miłośników kultury, jednak i kukiełkowy teatr cieni tzw. wayang kulit zasługuje na uwagę. Co warto wiedzieć na jego temat?
Teatr świętych cieni
Wayang kulit, czyli lalkowy teatr cieni cieszy się ogromną popularnością.
Oparty na hinduskich eposach, traktowany jest jako źródło informacji o duchowych i moralnych prawdach, a jego przesłanie jest wyjątkowo ważne dla wielu mieszkańców wyspy.
Teatr ten od kilku wieków jest niezwykle popularny, np. na Bali, a wiele przedstawień traktowanych jest tu jako coś świętego.
Nie powinno to nikogo dziwić, gdyż w pierwszych przedstawieniach tego typu występowali szamani.
I choć w indonezyjskim teatrze sporo się zmieniło, aktorzy wciąż trzymają się tradycyjnych reguł tej formy sztuki.
Ważny jest tu taniec, od którego zaczyna się każde przedstawienie.
Kukiełkowy teatr cieni stawia też na pojedyncze scenki, które przedstawiane są za pomocą specjalnie przygotowanych lalek.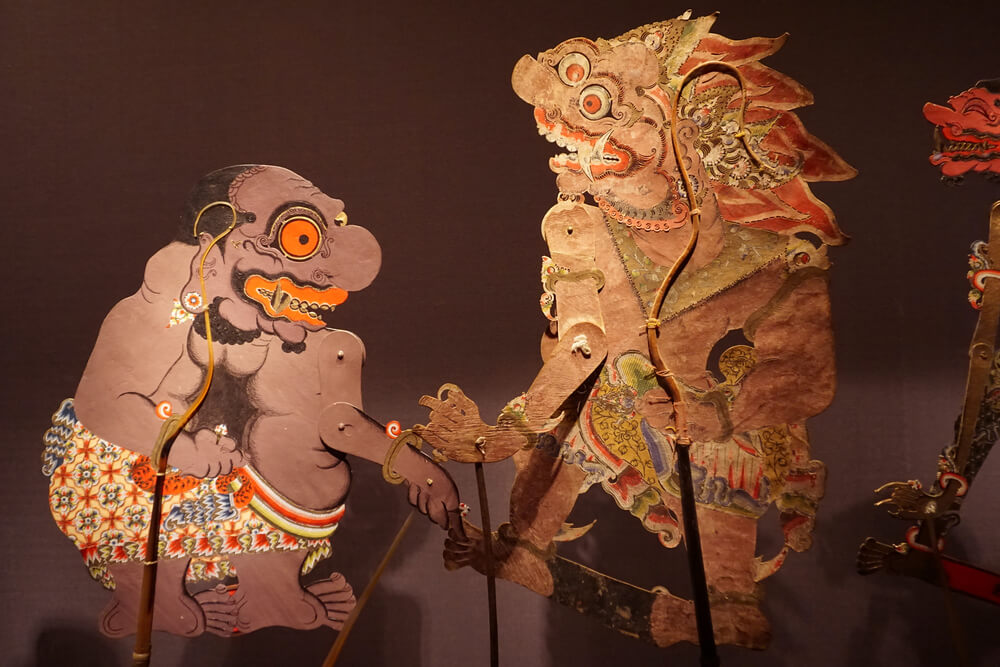 Są one mocowane na łodydze banana i umieszczane na scenie w taki sposób, by sylwetka lalki była dobrze widoczna dla publiczności.
Z prawej strony umieszczane są te kukiełki, które wiążą się z dobrem.
Ta część sceny zarezerwowana jest dla królów i książąt, tu goszczą również bogowie.
Z lewej strony sceny pojawiają się z kolei kukiełki, które mają symbolizować zło.
Są to głównie czarownice i demony, choć w wielu przedstawieniach pojawiają się również ludożercy.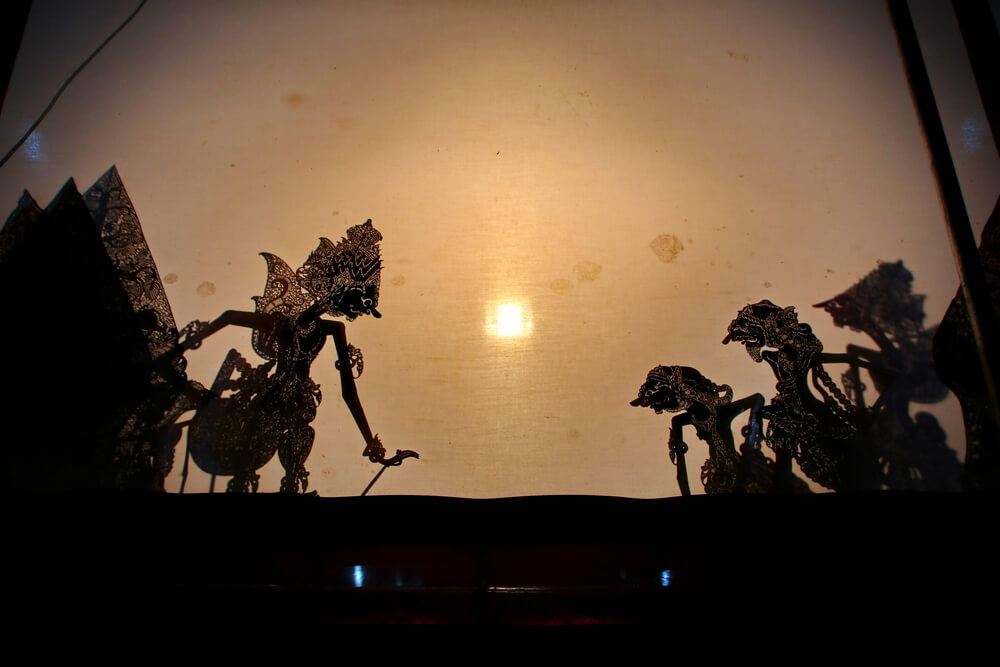 By teatr cieni mógł zachwycać swą tradycyjną formą, niezbędny staje się też odpowiedni ekran.
Jest on wykonany z białej bawełny i podświetlony za pomocą lampy naftowej.
Lalki, bez których teatr cieni nie mógłby funkcjonować, są z kolei wykonywane z bawolej skóry.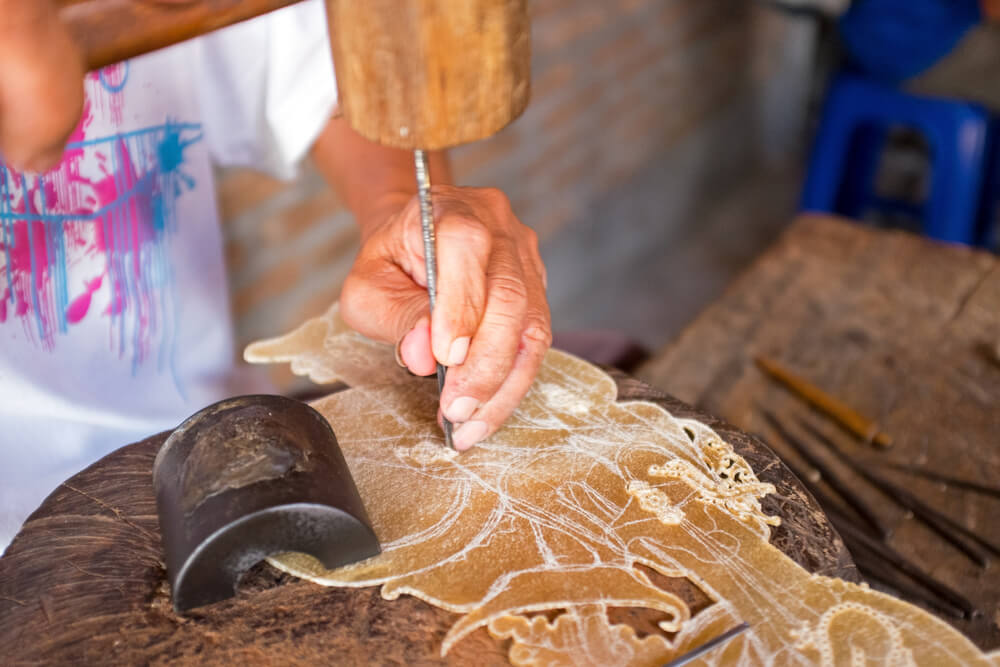 To z tego materiału wycinana jest postać, której ostatecznie nadaje się formę za pomocą wielu drobnych nacięć.
Lalki te są następnie malowane i dekorowane, a następnie umieszczane na specjalnych kijach.
Najpopularniejsze rodzaje przedstawień teatralnych
Teatr cieni może przybierać różne formy.
Najpopularniejsze rodzaje spektakli teatralnych odnoszą się do eposów hinduskich.
Nie brak też przedstawień, w przypadku których podstawą stają się romanse pochodzące z Jawy.
Nie brak też opowieści magicznych, które traktowane są często jako przedstawienia niebezpieczne.
Tak jest w przypadku przedstawienia wayang calonarang, które opowiada o złej wiedźmie-matce legendarnego króla Airlangii.
Z tym przedstawieniem wiążę się wiara w to, że źle odegrane przedstawienie może sprowadzić nieszczęście i na aktorów, i na publiczność.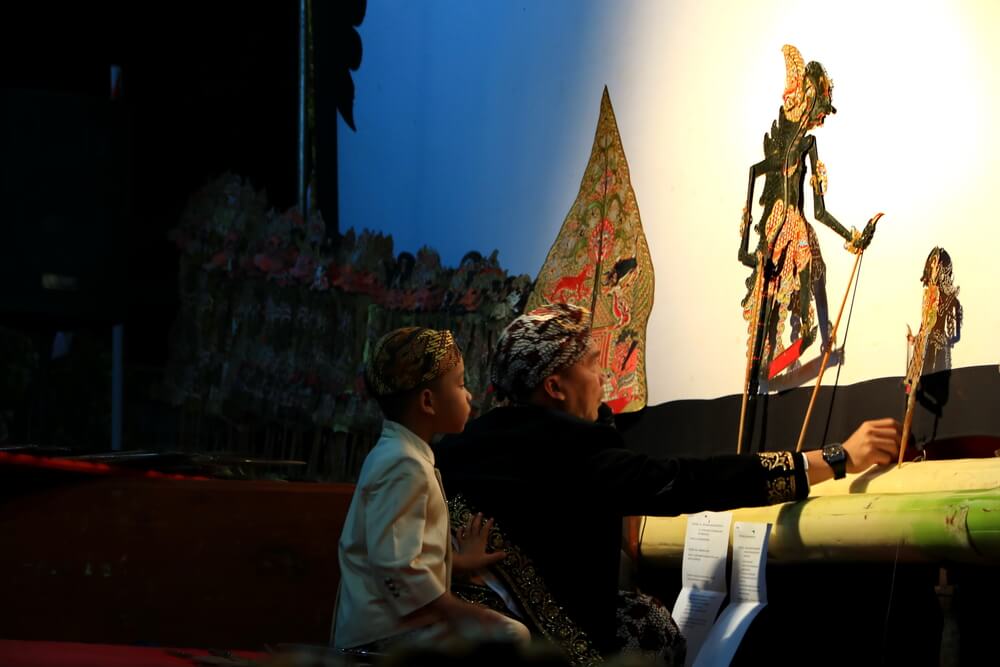 Taki teatr to wielkie wyzwanie i moc emocji, dzięki którym każde przedstawienie tego typu staje się niezapomnianym przeżyciem.
Zajmuje ważne miejsce w tradycji wyspiarskiej i do dziś cieszy się ogromną popularnością.
Dla tych, którzy odwiedzają indonezyjskie wyspy w celach turystycznych, udział w przedstawieniu teatralnym może się okazać nie tylko ciekawą przygodą, ale też idealnym sposobem na poznanie wyspy i jej kultury.
⇒ Czytaj także: FESTIWAL WEGETARIAŃSKI CZY FESTIWAL BÓLU? – TAOISTYCZNE ŚWIĘTO W PHUKET
♦ Zareklamuj wydarzenie, swoją działalność, produkty itd. – dodaj ogłoszenie ⇒ KLIK
♦ Współpraca reklamowa na portalu ⇒ kontakt@odkrywamyzakryte.com
♦ Chcesz poznać więcej tajemnic świata? ⇒ KLIK
Komentarze