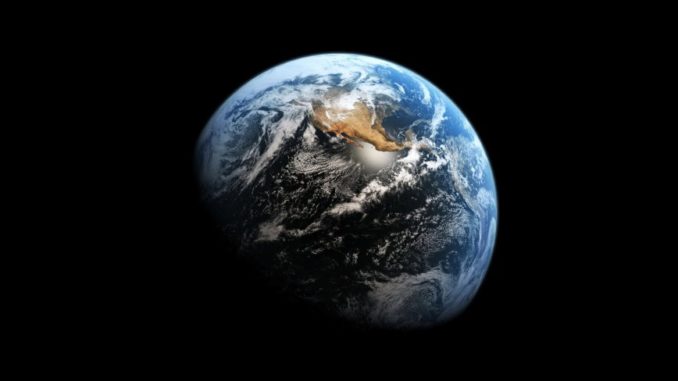 Bezpieczeństwo to słowo, które w ostatnich latach powtarzane jest niczym mantra i magiczne zaklęcie. Wydaje się, że wymawianie zdań wzbogaconych o słowo bezpieczeństwo przyniesie nam spokój i ukojenie. Im więcej pustego przepowiadania tym proporcjonalnie więcej ładu społecznego oraz politycznego. To jednak nie wszystko, nie możemy również zapomnieć o tym, że wiek XX oraz XXI to lata rozwoju oraz nauki. Zatem powstaje pytanie, czy dziś nauka i nowoczesne technologie pomagają nam w życiu codziennym, czy może są jedynie kamuflażem dla bardziej złożonych i tajnych projektów? Jest to fundamentalne pytanie wielu minionych i współczesnych teorii spiskowych. Dziś przyjrzymy się bliżej pojęciu: geoinżynieria. Rozpoczynamy cykl artykułów poświęconych temu zagadnieniu, przy okazji w tle ukazując poziom współczesnego bezpieczeństwa, które nie jest takie, jak nam wmawiają, że jest.
Geoinżynieria – podstawy
Na początek wyjaśnijmy, czym jest geoinżynieria, czego będziemy mogli dowiedzieć się po zapoznaniu z definicją tego pojęcia.
Zatem geoinżynieria to wielkoskalowe oraz wielopoziomowe działania mające na celu modyfikację pogody poprzez sztuczne oddziaływanie tak, aby doszło do pożądanych zmian klimatycznych, innymi słowy, kreowanie zjawisk klimatycznych wedle naszego uznania.
Pomysł wydaje się słuszny, zwłaszcza jeżeli jego idea zawsze pozostawałaby pro humanitarna. Czy jednak tak jest dziś? Jak wiele wielkich wynalazków z przeszłości po wstępnej euforii z czasem przemieniało się w broń lub urządzenie niosące śmierć?
Wystarczy wspomnieć tylko o bombie atomowej, a jest ona zapewne przeżytkiem w porównaniu do współczesnych technologii, tych jawnych a przede wszystkim tych ukrywanych przed naszymi oczyma.
Obecnie człowiek stara się zastąpić Boga na wszystkich możliwych poziomach. Oczywiście są osoby, które wierzą w istnienie stwórcy, są też i takie, które nie wierzą, jednak to nie zmienia faktu, że człowiek sam z siebie próbuje utworzyć pewien absolut.
Dlatego też zmienne jest prawo, które często przeczy samo sobie. To, co jeszcze powiedzmy, dwadzieścia lat temu, było dziwne, obecnie jest normalne. Wszystko się zmienia, nie ma stałych wzorców i zasad, podobnie sytuacja ma się w pogodzie.
Pewne grupy ludzi, wywodzących się ze styku polityki oraz przemysłu wojskowego próbują zmieniać nasze otoczenie, w różny sposób, począwszy od kontrolowania pogody, poprzez kontrolowanie procesów naturalnych a skończywszy na kontroli samego człowieka. Czy to science fiction? Niestety nie, wystarczy wspomnieć o projekcie HAARP.
Chęć kontroli nad pogodą na danym obszarze była i jest obecnie jednym z priorytetów grupy zwanej globalistami, dlatego też sektor wojskowy wydaje olbrzymie pieniądze na badania mające na celu kontrolę pogody oraz możliwość jej manipulowania.
Początkowo zajmowano się głównie zmianami związanymi z opadami deszczu i śniegu. W latach siedemdziesiątych na terenie Kalifornii nagle na przełomie kwietnia i maja spadały olbrzymie ilości śniegu oraz gradu, oczywiście stwierdzono, że to wyniki pogodowych anomalii.
Geoinżynieria jako broń
Wojsko nie mogło pozwolić sobie na ujawnienie prawdy, ponieważ gdyby się okazało, że wojsko pomyliło kierunek jakiejś utworzonej sztucznie chmury, która jednocześnie wyrządziła szkody na danym obszarze, wówczas to samo wojsko musiałoby wypłacać ogromne sumy odszkodowań, podobnie jest i dziś.
Nie ma czegoś takiego jak ocieplenie klimatu, a przynajmniej nie jest to proces naturalny, jest to proces wytworzony sztucznie. Ocieplenie klimatu to kamuflaż, to sposób na odwrócenie naszego wzroku od sedna sprawy.
Na koniec pierwszego artykułu poświęconego geoinżynieri nie można nie wspomnieć o wydarzeniach mających związek z czarnobylem. Czarnobyl jest typowym przykładem sztucznej ingerencji człowieka w pogodę.
Chmura radioaktywna, która wówczas się wytworzyła, początkowo przemieszczała się w kierunku Moskwy, w związku z tym wywołano bardzo obfite deszcze, które zatrzymały te śmiertelną chmurę, a radioaktywny opad sprawił, że wiele rejonów Ukrainy czy Białorusi było w późniejszym okresie bardziej skażonych niż sam Czarnobyl.
Kto wówczas dokonał manipulacji pogody? Łatwo się domyślić, że byli to Rosjanie. Obecnie to właśnie Rosja, Chiny i przede wszystkim USA są tymi mocarstwami, które posiadają technologię umożliwiającą realne ingerowanie w naturalne procesy klimatyczne naszej planety.
Tego typu działanie może być jednak bardzo destrukcyjne w późniejszych okresach, ponieważ często tworzy się pewne teorie w oparciu o stwierdzenie, co by było, gdyby.
Na przykład, jeżeli w próbówce dany związek zachowa się w taki sposób, to na skalę globalną, gdy ową próbówką będzie cała Ziemia, ów związek zachowa się odpowiednio..
Niestety nasza planeta jest naszym domem, tutaj żyjemy, tutaj tworzymy nasz mały świat. I właśnie tutaj grupa ludzi realizuje konkretne badania mające na celu zmiany pogodowe, ci ludzie niszczą to, co naturalne, niszczą procesy, które kształtowały się przez tysiące lat.
Robią to wszystko w oparciu o jakieś hipotezy, chyba nie zdają sobie sprawy z tego, że raz zachwiany klimat szybko nie powróci do normy, mało tego, nie ma pewności, że kiedykolwiek powróci.
O globalnym zasięgu zmian pogodowych pisaliśmy w artykule "Nowa Era cz.1 zmiany pogodowe i klimatyczne" Jest on dobrym uzupełnieniem poruszonego wyżej tematu.
Komentarze