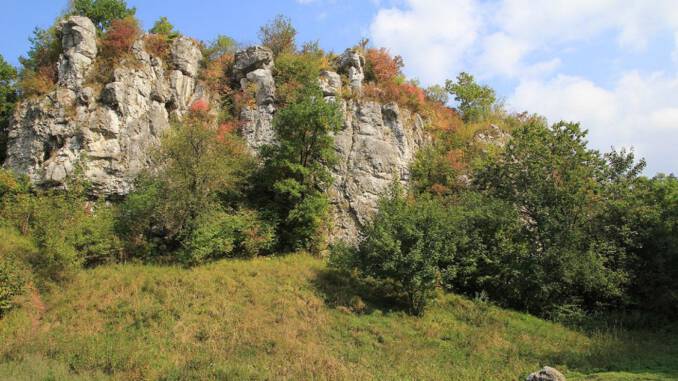 Dolina Kluczwody jest jedną z ciekawszych dolin wchodzących w skład Parku Krajobrazowego Dolinki Krakowskie. Położona w odległości kilku kilometrów od granic Krakowa, pomiędzy wsiami: Biały Kościół, Wierzchowie i Bębło, zachwyca wspaniałymi skałkami oraz piękną jaskinią.
Kręty charakter
Dolina Kluczwody swoją nazwę zawdzięcza potokowi płynącemu jej dnem, który uchodzi dalej do Rudawy.
Jest zwana również Doliną Wierzchówki, zajmuje powierzchnię ponad 35 ha i ciągnie się na długości ok. 5 km.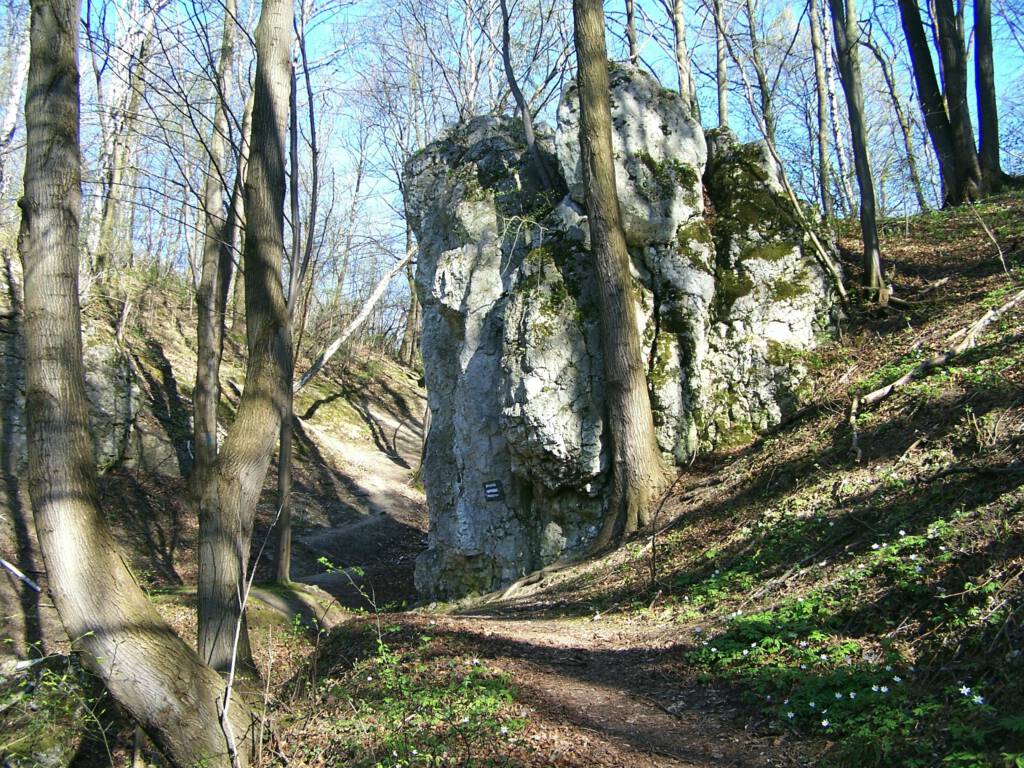 Znajduje się nieopodal granic Krakowa, koło wsi Wierzchowie w gminie Wielka Wieś i wchodzi w skład Parku Krajobrazowego Dolinki Krakowskie.
Przebieg doliny tworzy linię łamaną, niektóre jej odcinki są proste, natomiast zakręty doliny przebiegają pod ostrym kątem.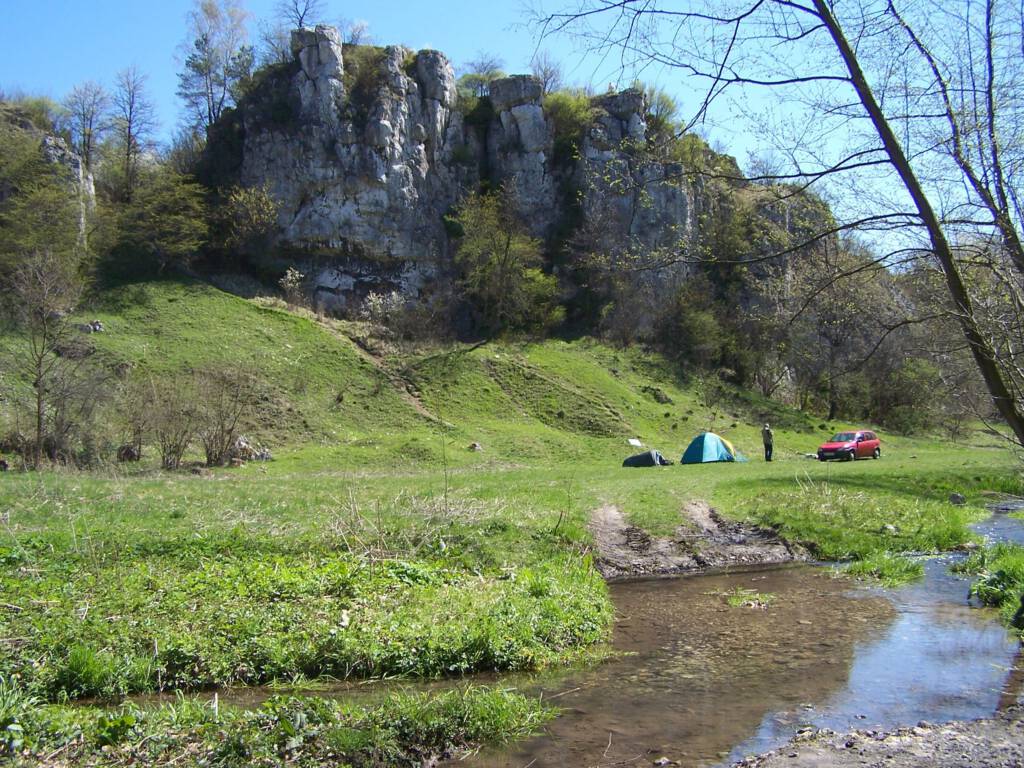 Kręty charakter tej doliny nawiązuje do kierunków spękań ciosowych w wapieniach.
W niektórych miejscach przekształca się w formę wydłużonego zagłębienia o wąskim dnie i stromych zboczach.
Dolinę Kluczwody porasta grąd i buczyna karpacka.
Wapienne skały i jaskinie
Największą atrakcją doliny Kluczwody jest Jaskinia Wierzchowska Górna.
To miejsce, które chętnie odwiedzają turyści wędrujący jurajskimi szlakami.
Jaskinia ta ma prawie kilometr długości, jednak trasa turystyczna jest znacznie krótsza (około 400 metrów).
Liczne korytarze i sale mogą wprawić w zachwyt miłośników podziemnego świata.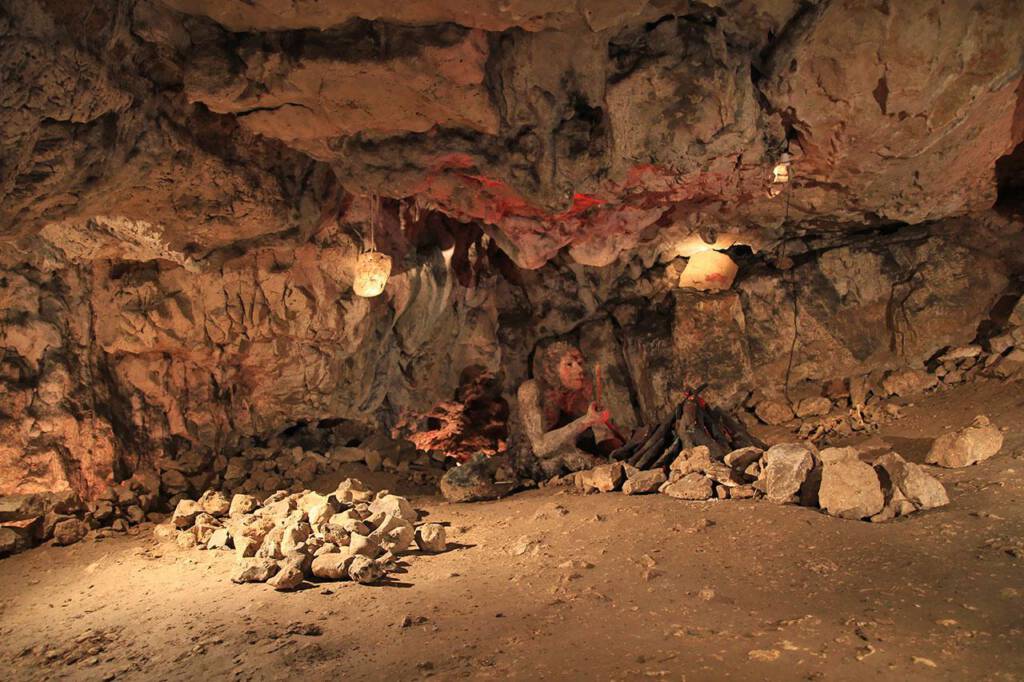 Choć do czasu, gdy jaskinię odpowiednio zabezpieczono w latach 60-tych XX wieku, spora część szaty naciekowej została uszkodzona, jaskinia nadal zachwyca.
Pięknie prezentuje się Korytarz Gotycki oraz Sala Człowieka Pierwotnego.
We wnętrzu jaskini prezentowane są szkielety dawnych zwierząt, które odnaleziono w jaskini, zaś z "żywych atrakcji" można tu ujrzeć nietoperze.
Jednym z cenniejszych gatunków zimujących w tym miejscu jest nocek orzęsiony.
Inną atrakcją doliny jest Jaskinia Dzika, którą jednak turyści zazwyczaj pomijają.
Ciekawie prezentuje się również Jaskinia Mamutowa, zwana też Wierzchowską Dolną.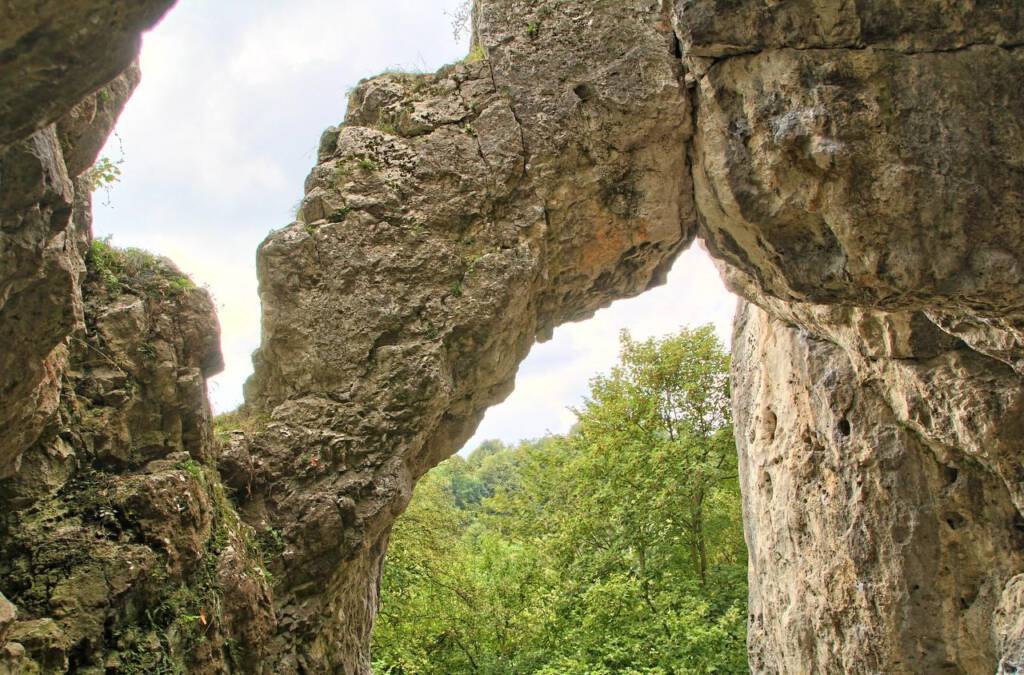 Jej nazwa pochodzi od znalezionego w jej wnętrzu ciosu mamuta, które uznano za najważniejsze znalezisko w tym miejscu.
Wiadomo również, że jaskinia ta w pradawnych czasach służyła człowiekowi jako schronienie, co potwierdzają inne znaleziska odkryte w jej wnętrzu podczas prac archeologicznych.
Z najpiękniejszych skał w tej dolinie warto wymienić Żytnią Skałę oraz Dziurawiec (zwany również Tunelem).
Najciekawszym odcinkiem Doliny Kluczwody jest odcinek między Gackami a Wąwozem Zelkowskim.
Tu dolina przeobraża się w leśny wąwóz z licznymi ostańcami i urwiskami skalnymi.
Widnieją tu pojedyncze skałki : Turnia Potockiego, Leśna Baszta, Kobyłka, Rogata, Szeroka.
Granice zaborów
Ważną ciekawostką, na którą powinni zwrócić uwagę turyści wędrujący Doliną Kluczwody, jest miejsce, w którym dawniej łączyły się granice dwóch zaborów: austriackiego i rosyjskiego.
Miejsce to upamiętniają charakterystyczne słupki z herbami oraz tablica informacyjna.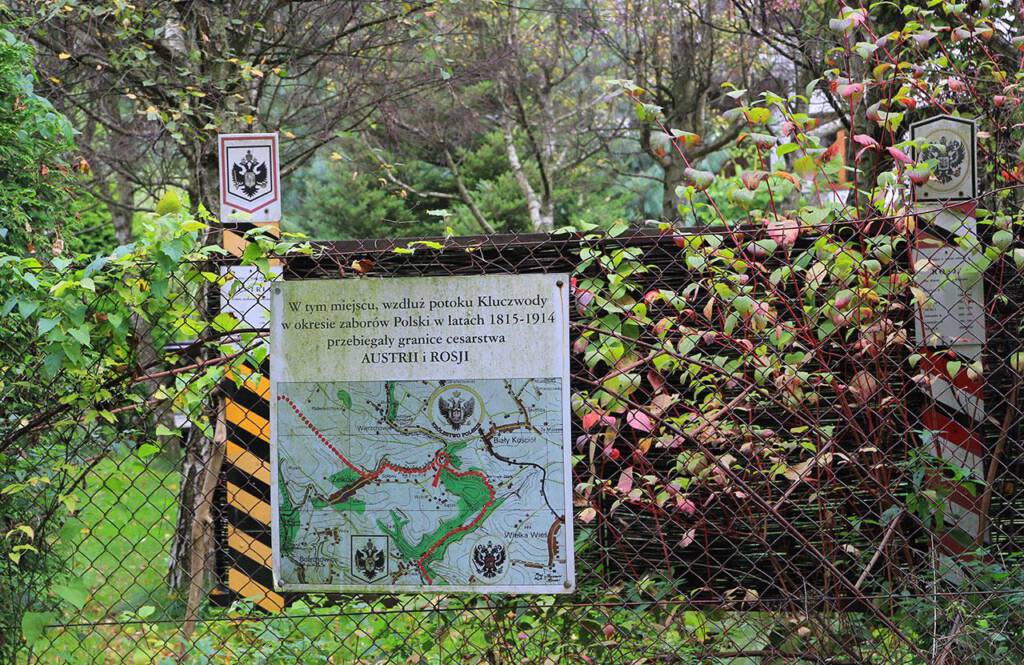 W tym miejscu rozpoczyna się również obszar wyjątkowo cenny pod względem przyrodniczym.
To rezerwat "Dolina Kluczwody", na którego obszarze ochronie podlegają przede wszystkim zbiorowiska leśne.
W pobliżu dawnej granicy można ujrzeć również Zamkowe Skały, na których zachowały się pozostałości zamku Jana z Syrokomli.
Zamek ten powstał w XIV wieku, zaś współcześnie zachowały się po nim jedynie fragmenty murów.
Aby je ujrzeć, trzeba stromą ścieżką wspiąć się na skalny szczyt.
⇒ Czytaj także: JASKINIA MROŹNA – PODZIEMNY ŚWIAT POLSKICH TATR
♦ Zareklamuj wydarzenie, swoją działalność, produkty itd. – dodaj ogłoszenie ⇒ KLIK
♦ Współpraca reklamowa na portalu ⇒ kontakt@odkrywamyzakryte.com
♦ Chcesz poznać więcej tajemnic świata? ⇒ KLIK
Komentarze