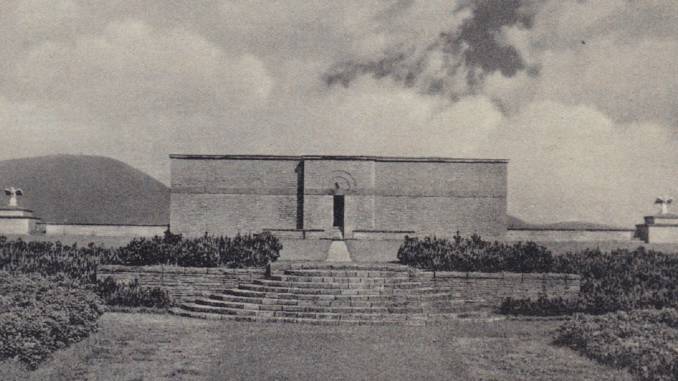 Schlesier Ehrenmal mylnie nazywany Totenburg, czyli góra umarłych, to mauzoleum w Wałbrzychu, które powstało w latach 1936–1938. Miało ono upamiętniać poległych podczas I wojny światowej Ślązaków, ale również ofiary wypadków w kopalni czy też bojowników ruchu narodowo-socjalistycznego. Jednak miejsce to najczęściej nazywane jest ostatnią świątynią Hitlera.
Pomnik chwały czy zbrodni?
Schlesier Ehrenmal można przetłumaczyć jako Śląskie Mauzoleum.
Było ono wzniesione jako hołd poległym żołnierzom i górnikom.
Jednak nazwa mauzoleum nie do końca pasuje do tego miejsca, ponieważ na jego terenie nie znaleziono żadnych ciał.
Choć NSDAP na terenie Śląska w latach 30. XX wieku nie cieszyło się popularnością, to i tak propaganda niemiecka przedstawiła mauzoleum jako pomnik ku czci nazistów.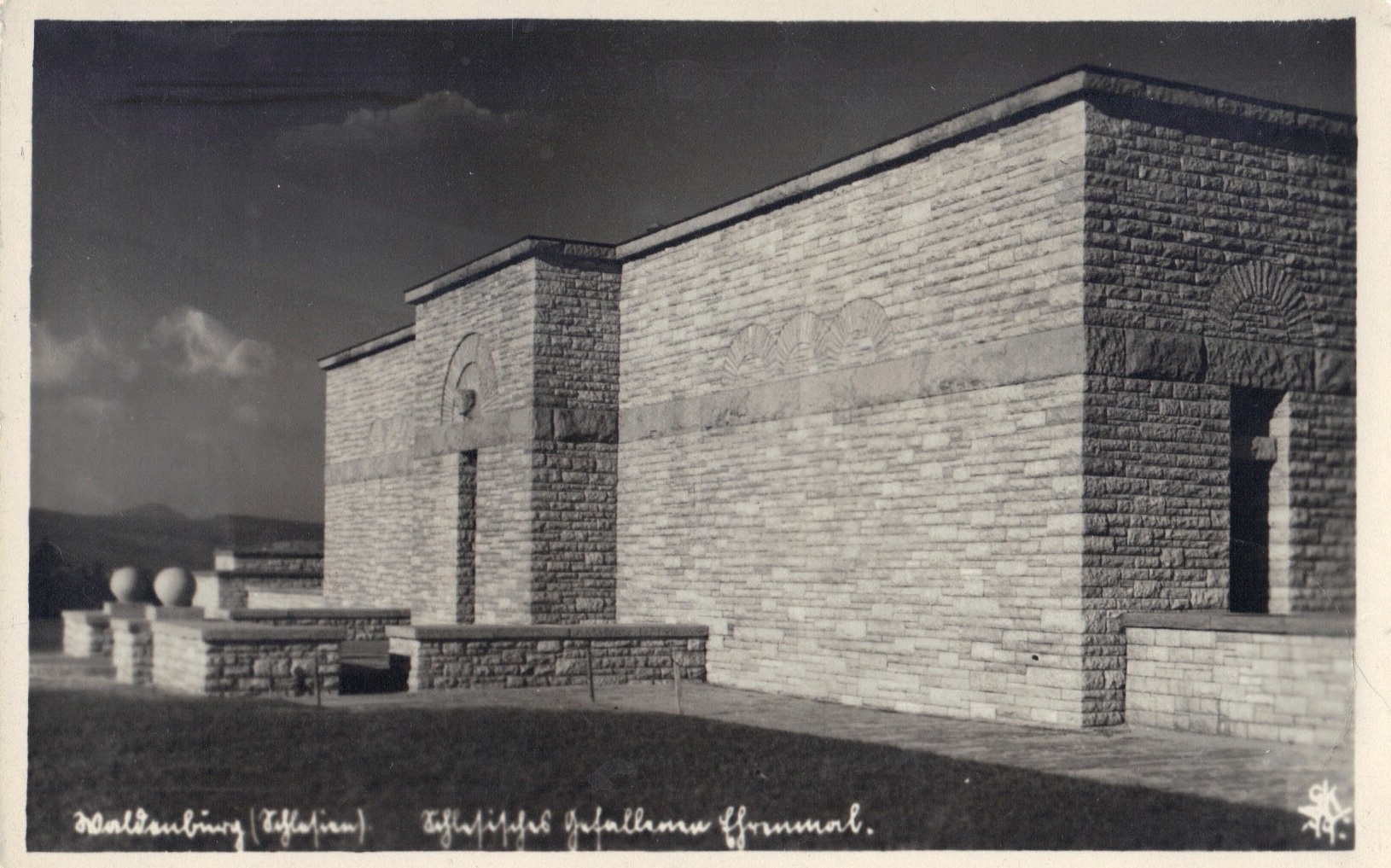 Uroczyste otwarcie nastąpiło więc 9 czerwca 1938 roku, w ramach corocznych obchodów śląskiego okręgu NSDAP.
Pomimo idei wzniesienia tego mauzoleum aktualnie nie kojarzy się ono dobrze, a ponadto nazywane jest ostatnią świątynią Hitlera.
Przepych na miarę czasów
Schlesier Ehrenmal w latach świetności miało niezwykle monumentalną architekturę, która mogła wywoływać podziw.
Jednym słowem panował tu – przepych.
Geometryczna surowa bryła nawiązywała do architektury starożytnej Mezopotamii.
W środku, na swoistym dziedzińcu znajdowała się duża metalowa kolumna, gdzie u podstawy umieszczono figury czterech lwów.
Warto zwrócić uwagę na symbolikę, widać tutaj nawiązanie do siły i mocy.
Natomiast palący się na górze znicz, czyli szeroka misa dźwigana przez trzech młodzieńców, dzierżyła w sobie "wieczny ogień".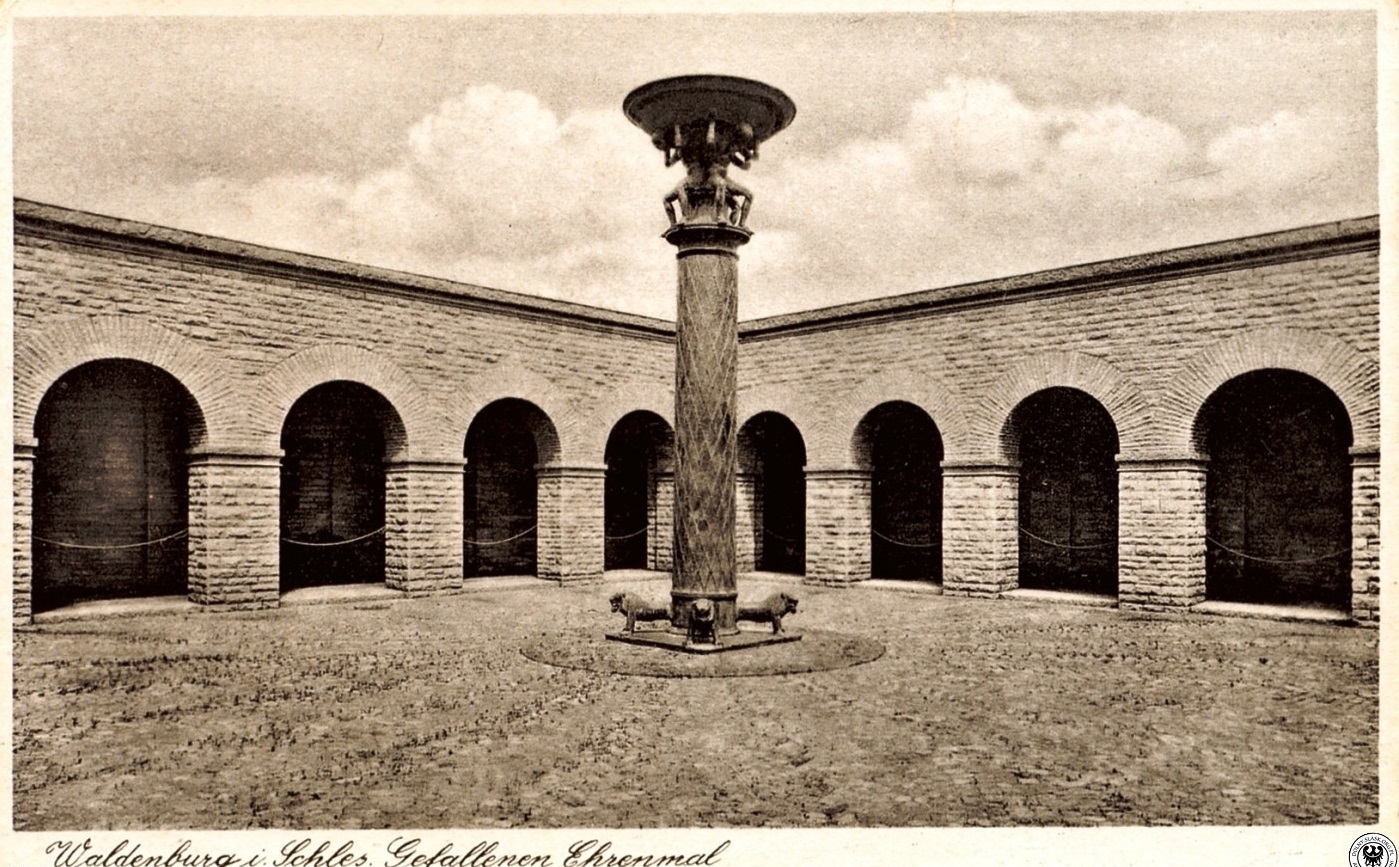 Był to symbol potęgi Rzeszy, ale również odwołanie się do symboliki pogańskiej, którą obecnie kultywuje ruch Zadruga.
To także odwołanie się do propagowanej przez nazistów wyższości rasy aryjskiej nad innymi.
Wejście do tego mauzoleum było zawsze strzeżone przez straże hitlerowskie, a wokół budynku często odbywały się defilady mające ukazać siłę i niezniszczalność państwa niemieckiego.
Budowlę wykorzystywano również podczas uroczystości propagandowych, czy też świąt państwowych.
Wnętrza Schlesier Ehrenmal udekorowane były złotymi i marmurowymi mozaikami oraz sztandarami z godłem państwowym.
Obecnie po dawnym budynku nie ma już śladu, ponieważ zaraz po wojnie, wszystkie elementy kojarzące się ze śmiercionośną ideą nazizmu były niszczone.
Kult nazizmu i śmiercionośna ideologia
Wałbrzyska budowla była miejscem tajemniczym.
Niestety to, co pozostało po mauzoleum, straszy i powoduje niesmak, wszak to miejsce jest owiane złą sławą, a to za sprawą odbywających się tam spotkań nazistów.
Dostęp do niej mieli tylko najwięksi prominenci wśród nazistów.
To miejsce upodobał sobie też Adolf Hitler.
Odbywały się tam okultystyczne rytuały, gdzie składano ofiary z ludzi, czy też pito ludzką krew.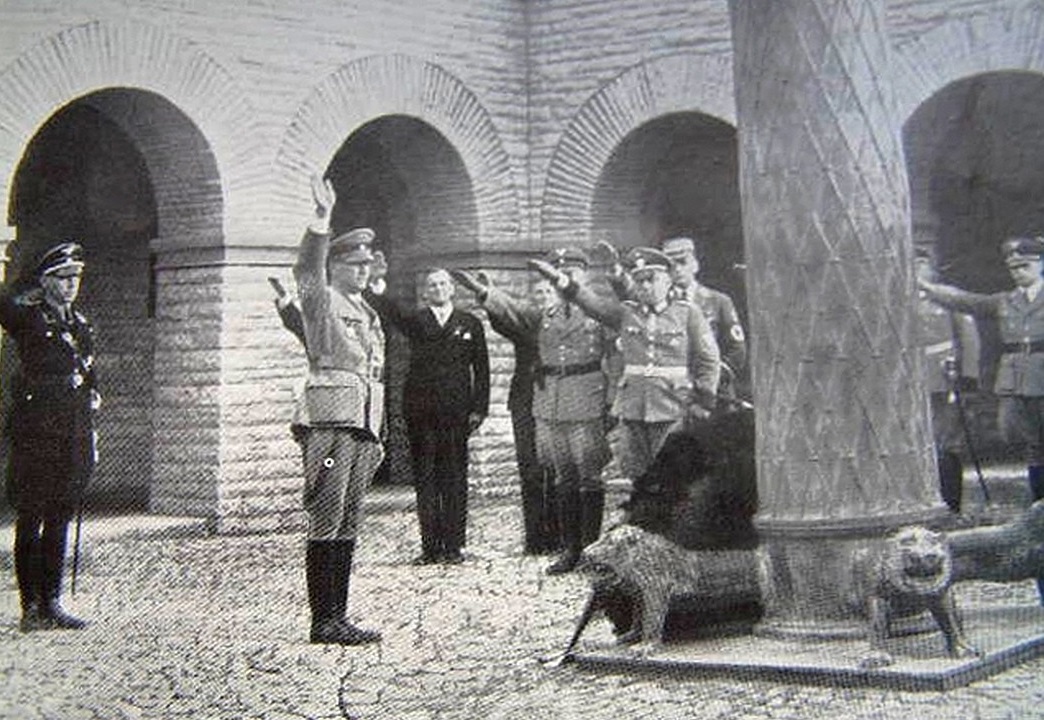 Zła sława działa się również dlatego, że w tym miejscu prowadzone były testy dla nowych członków SS.
Były to próby siły, gdzie kandydaci walczyli na "gołe" ręce z psami.
Ponadto odbywały się też tzw. próby kota, gdzie kandydaci mieli wyjąć gałki z oczu zwierzęcia bez wcześniejszego zabijania go.
Wielu tych ćwiczeń nie wytrzymywało.
Jak pokazują statystyki, odsetek samobójstw kandydatów był bardzo wysoki.
Wraz z upadkiem Rzeszy i nadejściem Armii Czerwonej wieczny ogień został ugaszony, co podobno doprowadziło do tego, że 300 osób mocno związanych z tym miejscem, odebrało sobie życie, wypijając truciznę.
Schlesier Ehrenmal nadal straszy i przeraża.
Tak naprawdę nie udowodniono, czy któreś z tych historii są prawdziwe, gdyż większość prawdopodobnych uczestników tych rytuałów została po wojnie stracona, bądź uciekła do Ameryki Południowej.
Jedno jest pewne – miejsce to jest mroczne i wywołuje dreszcz przerażenia, a zważywszy jednak, że Hitler i Himmler interesowali się okultyzmem to całkiem możliwe, że w tym miejscu odbywały się różne krwawe rytuały…
⇒ Czytaj także: PROJEKT RIESE – OSTATNIA TAJEMNICA HITLERA
Komentarze