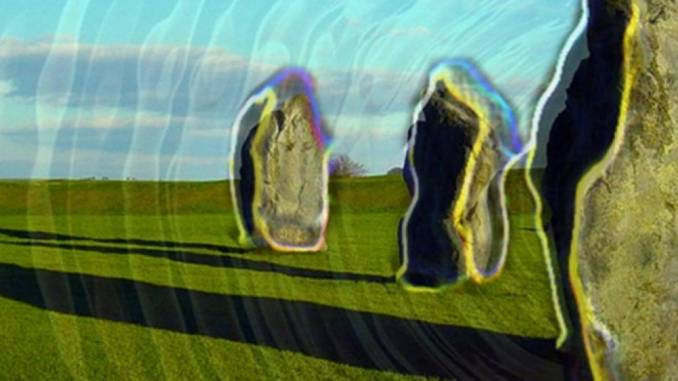 Megality, jak i starożytne budowle od wieków przyciągają swoją mistyczną aurą tysiące badaczy. Jak się jednak okazuje, sama ich konstrukcja wytwarza niesamowitą energię, mogącą doprowadzić człowieka nawet do odmiennych stanów świadomości. Czy możemy tutaj mówić o magii? Tak, jednak wystarczy trochę wiedzy o magnetyzmie.
MIEJSCU KULTU
Potężne, kamienne kręgi można znaleźć na całym globie. Dzisiejsze spekulacje obracają się wokół tego, że kręgi były miejscami kulty przodków.
Huczne, niekiedy krwawe obrzędy były tak jak dzisiaj, obchodzone w wyznaczonych przez budowle miejscach. Zapewne jest w tym sporo prawdy.
Nie odnaleziono jeszcze cywilizacji, której fundamentem nie byłoby istnienie potężnych sił wyższych, sprawujących władzę nad wszystkim tym, co otacza daną kulturę.
Megality, z pewnością mogły służyć jako element ukazujący majestat bogów, a przy okazji było miejscem do wyznawania przed nimi wiary.
TAJEMNICE KAMIENNYCH BUDOWLI
Jednak kamienne budowle kryją w sobie o wiele więcej niż tylko miejsce kultu. Naukowcy coraz częściej pochylają się nam megalitami, ze strony magnetyzmu.
Ziemia w każdej chwili jest otoczoną potężnym płaszczem pola elektromagnetycznego.
Jego działanie chroni nas przed szkodliwym promieniowaniem kosmicznym, ale i wywiera wpływ na każdego z nas w każdej chwili. Dzięki elektryczności człowiek może poruszać swoim ciałem i formować myśli.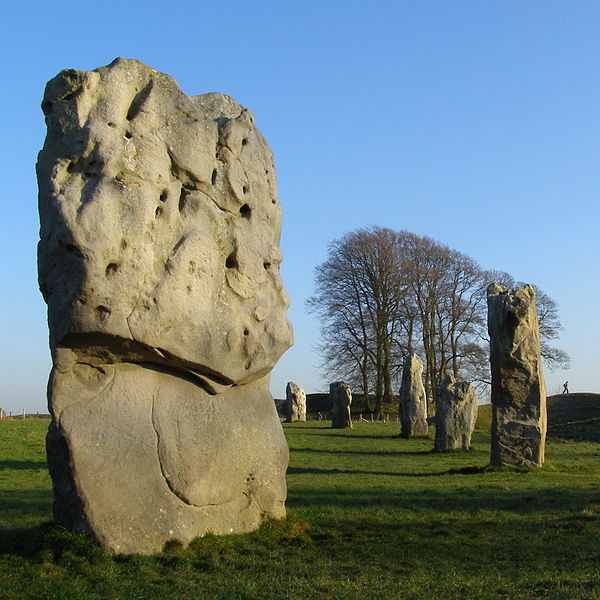 Setki tysięcy mikro spięć elektrycznych, przeszywających nasze ciało w każdej sekundzie, niczym żagiel statku na oceanie, integruje się z ogólnym polem elektromagnetycznym Ziemi. Starożytni rozumieli tę wiedzę, mało tego potrafili ją wykorzystywać dla swoich potrzeb. Dzięki zaawansowanej architekturze potrafili wpływać na nieznane dotąd siły natury. W jaki sposób? Dzisiejsza nauka zna odpowiedź na to pytanie.
ROLLRIGHT – PRADAWNA MAGNETYCZNA TARCZA
Anglia może się pochwalić wieloma, rozsypanymi po całym kraju kamiennymi kręgami. Naukowcy od dziesiątek lat, badają fenomeny, jednak ich odkrycia z jakiegoś powodu, są skrzętnie wyciszane, a akademie czy uniwersytety wydają się nie być zaciekawione istnymi budowlami z innych światów.
Mimo to są naukowcy, którzy uparcie odkrywają na nowo tajemnice megalitów. W roku 1983 Charles Bruker prowadził badania nad jednym z kręgów nazwanych Rollright.
Używając magnetometru, odkrył, że kamienie jak najbardziej wydzielają swoje pole magnetyczne, ale i każdy z nich posiada swoją, techniczną funkcję.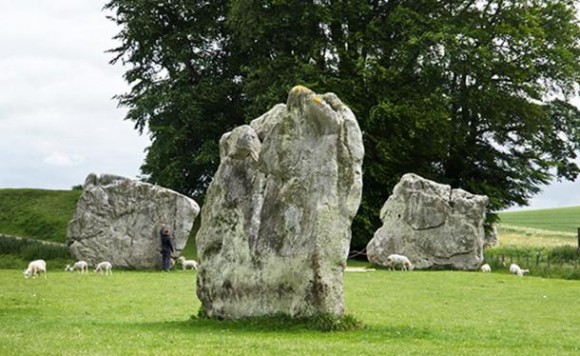 Bruker zrozumiał, że kamienne kręgi to dosłownie zaawansowane mechanizmy, gdzie każdy z elementów pełni swoją funkcję. Dwa zachodnie kamienie służyły jako antena, dostrajając pozostałe do odpowiednich częstotliwości.
Pole magnetyczne w środku kręgu było mniejsze niż na zewnątrz, jest to zaawansowane starożytne pole siłowe, na wzór energetycznych tarczy z filmów SciFun.
MEGALITY Z AVEBURY – STAROŻYTNY TRANSFORMATOR MOCY
Megality z Avebury to tak samo fascynujące zjawisko, jednak o totalnie innym działaniu. Rollright są genialnym magazynierem energii, kamienie z Avebury w specyficzny sposób przechwytują energię, kumulują ją, na następnie wysyłają w określonym kierunku.
Ich budowniczowie wiedzieli o siatce energetycznej opiewającą całą planetę, zwaną LeyLines. Nie dość, że wiedzieli o istnieniu energetycznej rzeki przypływającej przez ich tereny, to jeszcze potrafili w genialny sposób, wyłapywać jej moc, a następnie zmieniać jej kierunek.
MEGALITY A LUDZKA ŚWIADOMOŚĆ
W jaki sposób megality mogły wpływać na ludzi? Tysiące turystów odwiedzających Stonehenge, każdego roku mówi o dziwnych, odmiennych stanach świadomości i napływających do głowy wizjach.
Właściwości megalitów, mają znamienny wpływ na ludzki umysł. Tak jak powiedzieliśmy wcześniej, motorem napędowym naszych mózgów jest elektryczność.
Szyszynka to organ umieszczony w środku głowy, odpowiedzialny za postrzeganie rzeczywistości niezwykłej.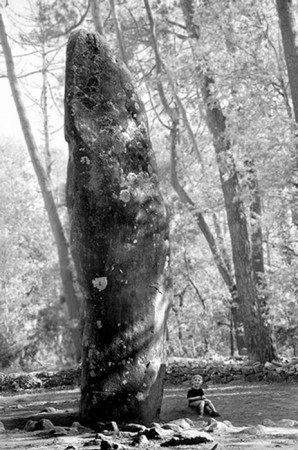 Moc megalitów pobudza ją do działania, ukazując przed człowiekiem ukryty przed zwykłymi oczami świat. Megality były portalami, drzwiami do tego tajemniczego świata, gdzie nasza cywilizacja dopiero zaczyna ostrożnie rozumieć te tematy.
Jednak dla naszych przodków, świat duchowy był nieodłącznym elementem życia, gdzie zamiast ślepych wierzeń, stosowano praktykę. Kamienne kręgi służyły jako pomost, pomiędzy najprzeróżniejszymi wymiarami, nieskończonego uniwersum.
Megality to fascynująca tajemnice dzisiejszego świata, mogące ukazać prawdę o naszej rzeczywistości. Inżynieria starożytnych przy naszej, dzisiejszej, jest niczym księga wiedzy, gdzie każda strona opisuje nową, niezbadaną tajemnicę.
W jaki sposób zmieniłoby się życie na planecie, gdyby ludzie powrócili do czytania z owej księgi? Być może już niedługo się przekonamy.
FOTOTAPETA – MAGICZNE MEGALITY – STONEHENGE tutaj kliknij
Komentarze