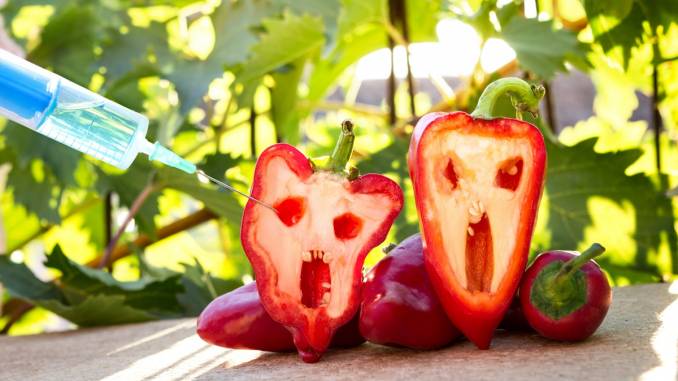 GMO, czyli genetycznie zmodyfikowane uprawy są tematem wielu intensywnych debat, które wywołały jeszcze więcej kontrowersji na przestrzeni lat.
Wszyscy słyszymy o GMO, lecz bywa, że niewielu z nas wie, co to właściwie oznacza. Społeczeństwo w dużej mierze pozostaje nieświadome co do tego, czym faktycznie jest GMO, jakie są zalety i wady tej technologii.
Czy potrzebujemy upraw i produktów żywnościowych GMO?
Czy są one dla nas bezpieczne?
Genetyczne manipulacje w naturze
Skrótem GMO oznaczane są wszystkie organizmy, do których wprowadzono jakąkolwiek zmianę w ich materiale genetycznym, stąd jego rozwinięcie – Genetycznie Modyfikowane Organizmy.
Dzięki genetycznej manipulacji naukowcy mają możliwość stworzenia jakiejkolwiek nowej, pożądanej cechy lub wytłumienia i pozbawienia organizmu jego naturalnych cech.
Najczęściej modyfikacje genetyczne wykonywane są na materiałach roślinnych i organizmach zwierzęcych.
Transgeniczne rośliny (GMO) to rośliny genetycznie zmodyfikowane poprzez technologię rekombinacji DNA. Może to być ekspresja genu, który nie jest pochodzenia roślinnego lub modyfikowanie genów endogennych.
Białko kodowane przez gen nada szczególną cechę charakterystyczną dla tej rośliny.
Technologię tę wykorzystuje się np. w celu zwiększenia odporności roślin na suszę, ekstremalne zmiany temperatur, owady, herbicydy oraz patogeny uniemożliwiające prawidłowy rozrost rośliny.
Przykładowo inżynierowie genetyczni przenosili geny z bakterii znanej jako Bacillus thuringiensis lub Bt do DNA kukurydzy. Bakterie te wytwarzają białko, które zabija szkodniki, dzięki czemu kukurydza staje się na nie odporna a rolnicy nie muszą stosować w uprawie insektycydów.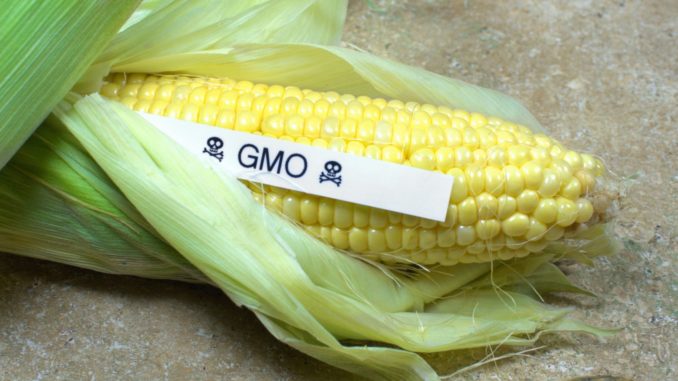 W przypadku zwierząt proces modyfikacji nie jest tutaj tak bardzo popularny, jak w przypadku roślin, gdyż jest skomplikowany, długotrwały i kosztowny.
Chodzi o takie modyfikacje materiału genetycznego, które pozwalają uzyskać organizmy o pożądanych w hodowli cechach, czyli przede wszystkim zwierząt:
szybciej rosnących,
dających więcej mięsa, mleka itp.
odpornych na niektóre choroby.
GMO w dobrej wierze
Zwolennicy modyfikacji genetycznych twierdzą, że technologia ta jest po prostu zwykłym rozszerzeniem dla tradycyjnej hodowli roślin. W rzeczywistości inżynieria genetyczna jest zupełnie inna, tutaj chodzi o stworzenie nowych, zmodyfikowanych odmian roślin.
Inżynierowie genetyczni z nieprzewidywalnymi konsekwencjami łamią genetyczne bariery natury, pozwalając przenosić w obrębie różnych gatunków geny z bakterii, wirusów, roślin, a nawet zwierząt.
Czy jest to bezpieczne?
Oczywiście sami zainteresowani uparcie twierdzą, że działają w dobrej wierze, gdyż zmodyfikowane rośliny i zwierzęta to pożytek dla ludzi i świata. Udane modyfikacje wielu roślin i zwierząt mają być tego rzekomym potwierdzeniem.
Z roślin transgenicznych można tanio i łatwo produkować szczepionki, umożliwiające ochronę ludności najuboższych państw.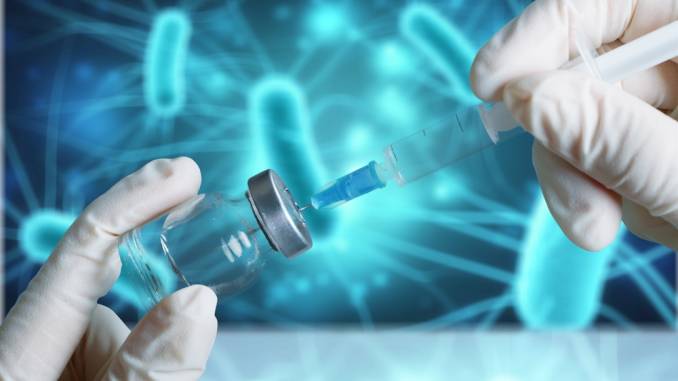 Przykładowo naukowcy z Instytutu Chemii Bioorganicznej PAN w Poznaniu pod kierownictwem prof. Legockiego opracowali sałatę, która produkuje szczepionkę na zapalenie wątroby typu B.
Tym samym można się "szczepić" jedząc sałatę!
Transgeniczny ryż, do którego wszczepiono geny żonkila miał rozwiązać problemy niedoboru witaminy A u dzieci w Azji Wschodniej. Tak samo zmodyfikowana kukurydza wytwarza substancje używane do wyrobu leków i szczepionek.
W przypadku zwierząt jedną z najbardziej popularnych modyfikacji genetycznych transgeniczna świnka TG 1154. Stworzył ją w 2003 roku zespół najlepszych polskich naukowców, w ramach projektu pt. "Wykorzystanie genetycznie zmodyfikowanych świń dla pozyskiwania organów do transplantacji u człowieka".
Taki knurek ma wbudowany gen, który może znieść barierę immunologiczną między świnią i człowiekiem.
Do innych "udanych" modyfikacji genetycznych zwierząt zalicza się m.in.
owce, które wytwarzają niekurczącą się w praniu i toksyczną dla moli wełnę,
krowy dające więcej mięsa i lepszej jakości mleko,
transgeniczne koty dla alergików, które mają nieuczulającą sierść,
modyfikowane rybki akwariowe, które fluoryzują w ciemności.
GMO i zagrożenia dla naszego zdrowia
Począwszy od 1996 r. Amerykanie jedli i jedzą genetycznie modyfikowane składniki znajdujące się w większości przetworzonych produktów spożywczych. W 1992 r. Agencja ds. Żywności i Leków (FDA) twierdziła, że ​​nie dysponowała żadną informacją, że pokarmy GMO różnią się istotnie od żywności tradycyjnej.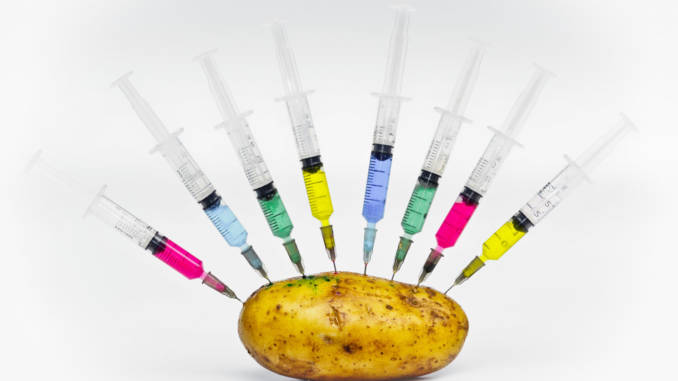 Dlatego są bezpieczne do spożycia i absolutnie nie wymagają przeprowadzenia badań dotyczących ich bezpieczeństwa. Jednak kilka niezależnych badań na zwierzętach, opublikowanych przez Annals of Agricultural and Environmental Medicine (AAEM), wykazało istnienie poważnego zagrożenia dla zdrowia związanego z genetycznie zmodyfikowaną żywnością.
Na piedestale owych zagrożeń plasuje się bezpłodność, nieprawidłowy rozwój płody oraz problemy immunologiczne. Następnie zauważono przyspieszenie procesów starzenia się, wadliwą regulację insuliny oraz zmiany w pracy głównych narządów i układu pokarmowego.
AAEM poprosił lekarzy o doradzanie wszystkim pacjentom, aby unikali żywności GMO.
Na terenie Wielkiej Brytanii odkąd wprowadzono na rynek spożywczy modyfikowaną soję, liczba alergii na nią wzrosła o 50%.
Niezależna organizacja badawcza CRIIGEN przeprowadziła badania, które pokazały, że spożywanie pokarmów modyfikowanych genetycznie powszechnie uznanych za bezpieczne sprawiło, że u badanych szczurów pojawiły się guzy sutka, uszkodzenia strukturalne wątroby i nerek, a w grupie samic odnotowano 6 razy większą śmiertelność niż w grupie kontrolnej nieżywionej pokarmami GMO.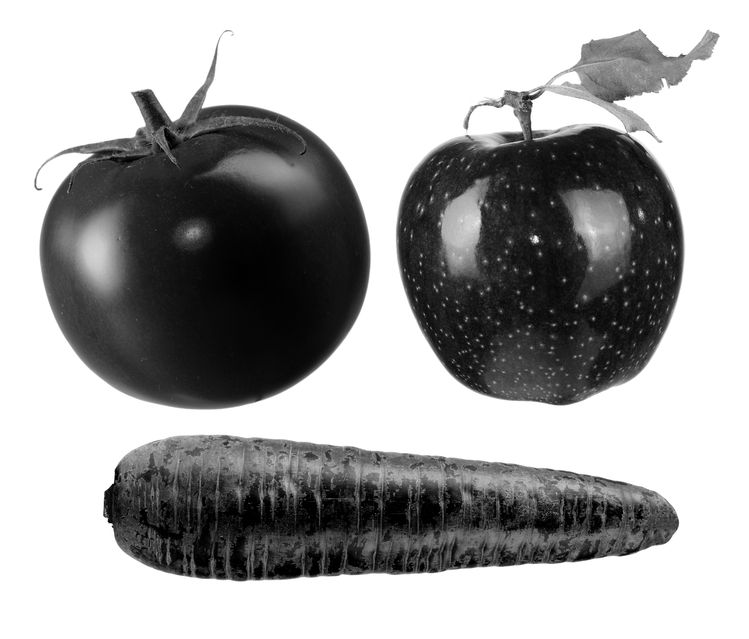 Jak się okazuje żywność GMO nie jest bezpieczna także dla człowieka, ponieważ jej spożywanie sprzyja gromadzeniu się modyfikowanych genów w ludzkim organizmie, szczegółowiej – w DNA bakterii przewodu pokarmowego człowieka (udowodniono na przykładzie modyfikowanej soi).
W konsekwencji, nawet jeżeli zaprzestaniemy spożywania żywności genetycznie modyfikowanej, białka GMO będą stale produkowane w jelitach człowieka. Tym samy, jeśli uprawy roślin GMO w przyszłości będą wzbogacane np. o geny antybiotyków, może pojawić się sytuacja, w której rozwiną się nowe choroby, odporne na leczenie antybiotykami.
Polskie prawo GMO
W Polsce żywność genetycznie zmodyfikowana, czyli żywność wyprodukowana z GMO lub zawierająca GMO, ich fragmenty lub kombinację GMO, jest dopuszczona do obrotu na podstawie rozporządzenie (WE) nr 1829/2003 w sprawie genetycznie zmodyfikowanej żywności i paszy. Obecnie nasionami GMO można na terenie Polski handlować, ale nie można ich wysiewać.
Ponad 10 lat temu Greenpeace opublikował przewodnik pt. "Czy wiesz , co jesz?" wraz z listą produktów, które zawierały GMO. Wówczas na liście znalazły się produkty tak znanych marek, jak:
Wedel,
Danone,
Krakus,
Constar,
La Siesta,
Ekodrob,
Animex,
Morliny,
Zakłady Mięsne "Mazury" w Ełku.
Zgodnie z obowiązującym w Polsce prawem, produkty z GMO (o zawartości nie mniejszej niż 0,9% ich masy) muszą być stosownie oznakowane. W przypadku, gdy cały produkt jest genetycznie zmodyfikowany, jego etykieta musi zawierać oznaczenie: "produkt genetycznie zmodyfikowany".
Jeżeli zaś tylko niektóre jego składniki są genetycznie zmodyfikowane, obok nazwy składnika powinien znaleźć się napis "genetycznie zmodyfikowany".
Nie ma natomiast obowiązku znakowania produktów, pochodzących od lub ze zwierząt karmionych paszą GMO.
Czarna lista produktów GMO
Wśród masy genetycznie zmodyfikowanych produktów spożywczych znajdują się takie, które stanowią często podstawę diety wielu osób na całej świecie.
Dlatego też warto zwracać uwagę na to, co jemy i co kupujemy. Niekiedy lepiej zapłacić więcej za organiczny cukier z palmy kokosowej niż białą śmierć z modyfikowanego buraka cukrowego.
A oto kilka przykładów podstawowych produktów GMO:
Nasiona bawełny – prawie połowa uprawianej na świecie bawełny została genetycznie zmodyfikowana, aby przeciwdziałać szkodnikom i pestycydom. Olej bawełniany jest pozyskiwany z nasion zmodyfikowanej bawełny i jest spożywany przez nas w wielu produktach spożywczych, co może doprowadzić do ostrych stanów zapalnych jelit.
Ryż – jak już wcześniej wspomnieliśmy, zostały zmodyfikowane genetycznie tak, żeby zawierał wysoki poziom witaminy A. Jednak codziennie w Chinach słychać doniesienia o poważnych problemach środowiskowych i zdrowotnych ludzi, takich jak wzrost alergii związanych ze spożywaniem ryżu GMO.
Soja – ponad 90% soi w Stanach Zjednoczonych jest genetycznie zmodyfikowanych. Związki GMO w soi mogą blokować produkcję estrogenów, prowadzić do zaburzenia czynności endokrynologicznych, być przyczyną bezpłodności, zwiększać ryzyko alergii i raka piersi, powodować niedobory witaminy B12 i zakłócać trawienie białka.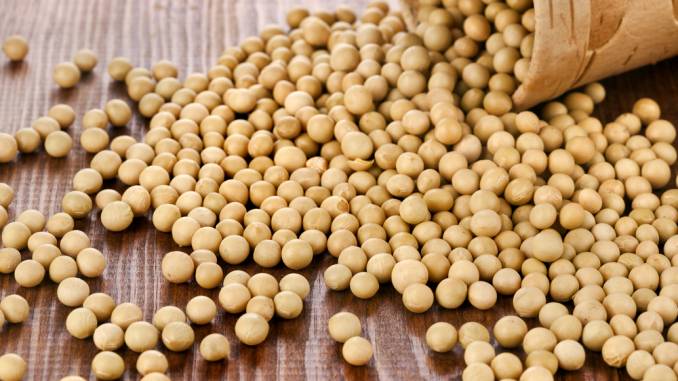 Buraki cukrowe – zostały zmodyfikowane tak, aby rosły szybciej i były bardziej odporne na szkodniki i pestycydy.
Drożdże winiarskie – genetycznie zmodyfikowane drożdże używane do ewentualnej produkcji win, mogą być przyczyną pojawienia się alergii i bólów głowy.
Ziemniaki – genetycznie zmodyfikowane ziemniaki stanowią zagrożenie dla innych produktów ekologicznych. Badania wykazały, że myszy karmione ziemniakami GMO miały wyższe stężenia toksyn we krwi.
Groch – badania udowodniły, że genetycznie zmodyfikowany groch może powodować u ludzi spadek poziomu odporności.
Kukurydza – można ją znaleźć w prawie każdej przetworzonej żywności m.in. w postaci skrobi kukurydzianej, oleju kukurydzianego lub mączki kukurydzianej. Wiele produktów spożywczych, takich jak wiele płatki śniadaniowe, kaszki dla niemowląt, chleb, bułki do hamburgerów, majonez, substytuty mięsa, sosy pomidorowe, ciasteczka, czekolady, cukierki, masła orzechowe, lody, sosy sojowe, mąki, makarony itp. mają wysoki poziom zawartości kukurydzy GMO. Jak się okazuje jej nadmierne spożywanie może doprowadzić do problemów związanych z niepłodnością, do chorób nowotworowych i pojawienia się alergii pokarmowych.
I na koniec pamiętajmy – zawsze jesteśmy tym, co jemy, dlatego uważajmy i nie dajmy się oszukiwać.
Komentarze