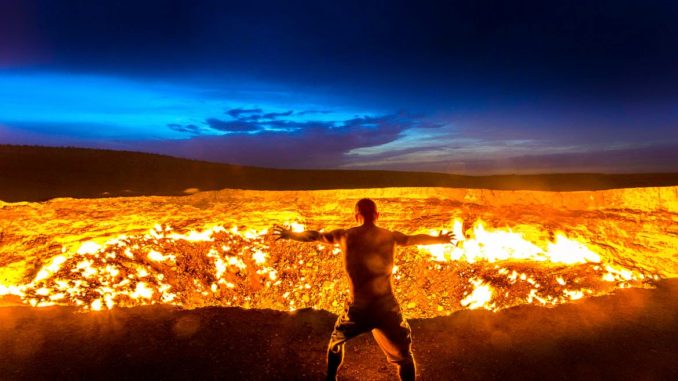 Wielu współczesnych badaczy i odkrywców sądzi, że wrota do piekła mieszczą się w Turkmenistanie. Na pustyni Kara-kum znajduje się zachwycający i jednocześnie przerażający otwór w ziemi. Otwór ten został nazwany przez tutejszych bramą do piekła, miejsce to omijane jest szerokim łukiem, ze względu na liczne legendy i doniesienia o klątwie ciążącej nad tym regionem.
Wrota do piekła?
Dziura, która dzień i noc zieje ogniem, ma średnicę około siedemdziesięciu metrów, w pobliżu znajduje się tylko wioska Derweze zamieszkała przez 380 tubylców.
Niektórzy mieszkańcy, udzielając wywiadów, nie wahają się wspomnieć, o dziwnych postaciach, wychodzących z wnętrza piekielnego otworu, przy okazji, dodają, że żaden człowiek nie byłby w stanie tam przetrwać bez specjalistycznego skafandra. Wobec tego zadają pytanie, kto to jest lub, co?
Jak powstał ten tajemniczy otwór w ziemi? W roku 1971 naukowcy sowieccy prowadzili w tych okolicach odwierty w celu masowego wydobycia ropy.
W pewnym momencie, na terenie obejmującym owe prace doszło do gwałtownego zapadnięcia się ziemi. Dziura, która wówczas się utworzyła, pochłonęła w kilka sekund cały sprzęt i obozowisko.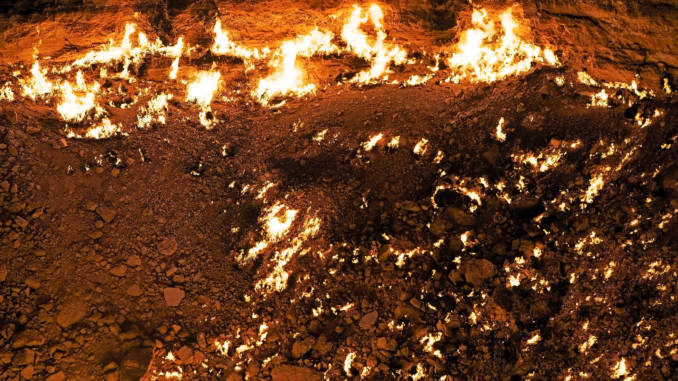 W konsekwencji całego zdarzenia z wnętrza dziury zaczął wydobywać się metan. Postanowiono zneutralizować gaz poprzez jego wypalenie.
Szacowano, że cała operacja potrwa około kilku godzin. Po tym czasie planowano powrócić do prowadzenia dalszych odwiertów.
Niestety obliczenia naukowców okazały się błędne, ponieważ metan wydobywający się z tego piekielnego otworu pali się do dziś, czyli już ponad 40 lat, co ciekawe nikt nie wie, kiedy ostatecznie się wypali i czy się wypali.
Co ważne, nie tylko współcześni ludzie wierzą w to, że gdzieś na ziemi znajduje się wejście do podziemnego świata. Już starożytni Grecy byli przekonani, że wrota do piekła leżą na terenach obecnej Turcji.
Możemy, zatem wyciągnąć wniosek, iż przekonanie to nie jest wytworem współczesnych czasów, ale myślą, która trwa już od tysiącleci.
Pamiętajmy, że tylko informacje zawierające prawdę mogą przetrwać tak długo. Idźmy jednak dalej, ponieważ to nie wszystko.
W latach siedemdziesiątych ubiegłego wieku, na terenie północnej Rosji, wydrążono najgłębszą dziurę w ziemi.
Co ciekawe, kiedy przekroczono granice 12000 metrów, natrafiono na dziwną przestrzeń, wyglądało to na jakąś pieczarę lub po prostu rozległą wolną przestrzeń.
Postanowiono wówczas spuścić mikrofon, w dół wywierconego otworu. Urządzenie zarejestrowało dziwne odgłosy, nikt się tego nie spodziewał.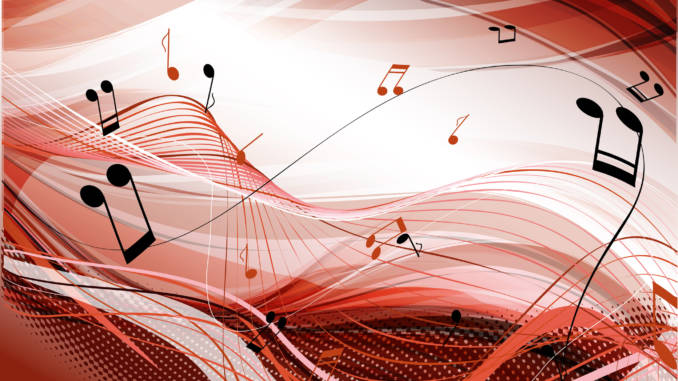 Wyglądało na to, że sowieci dokopali się do piekła, podobnie jak w Turkmenistanie. Mijały lata, specjaliści postanowili oczyścić wówczas nagrany dźwięk przy pomocy specjalistycznych programów komputerowych, ich badania zostały utajnione.
Oficjalnie stwierdzono, że nic nie dało się zrobić, ponieważ nagranie było zbyt słabej jakości. Nieoficjalnie wypłynęły całkowicie inne informacje, a mianowicie podobno na nagraniu można usłyszeć zdanie: Potępieni nie zaznają spokoju. Jest ono okraszone niewymownym krzykiem i jękiem, jak dodają niektóre źródła.
Jakie inne dowody mogą nam posłużyć do odkrycia prawdy w tej materii lub, chociaż do przybliżenia się do niej?
Nasza rodaczka, siostra Faustyna Kowalska w swoich notatkach wspominała, że anioł poprowadził ją do wnętrza ziemi, do miejsca zwanego piekłem.
Owe wejście rozpoczynało się gdzieś wysoko w górach, jak opisuje Faustyna. Podobne relacje możemy odnaleźć, chociażby u Katarzyny Emmerich.
Naukowcy uważają, że w centrum naszej planety znajduje się rozgrzane jądro, obszar płynnej lawy o ekstremalnie wysokiej temperaturze. Być może to jest piekło?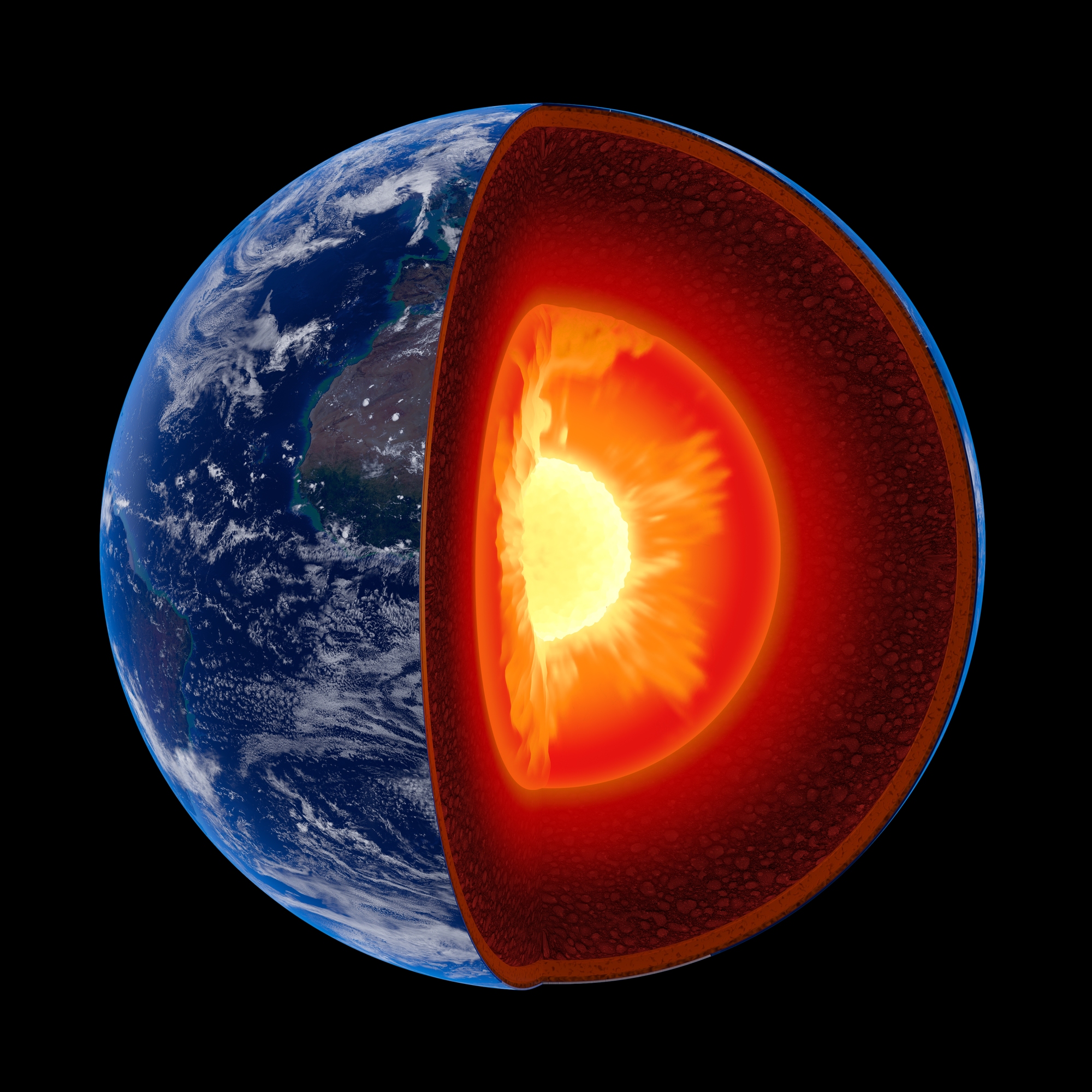 Istnieje wiele doniesień, mówiących o ludziach, którzy docierali do tego miejsca z wnętrza ziemi, mało tego, do piekła prowadzi kilka różnych wejść. Można sądzić, iż piekło jest miejscem realnym i rzeczywistym.
Sam Dante podzielił piekło na kilka kręgów, z których każdy kolejny jest bardziej straszny i wzbudzający lęk.
Biblia również rozróżnia to miejsce na bardziej i mniej straszne. Nie mniej jednak wszystko sprowadza się do kwestii wiary.
Na koniec powstaje zasadnicze pytanie. Jeżeli piekło jest kłamstwem to, jakim cudem ostało się ono przez tyle tysięcy lat?
Jedno jest pewne, po śmierci poznamy, odpowiedz na wiele pytań, również i na pytanie, czy piekło istnieje, czy też nie.
Komentarze