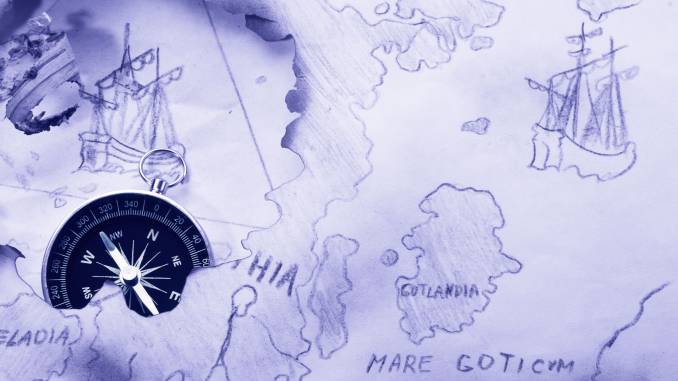 Trójkąt Bermudzki, po raz pierwszy usłyszałem o nim kilkanaście lat temu, kiedy jeszcze byłem mały i pewne kwestie nie docierały do mnie w pełni. Włączyłem telewizor, w którym relacjonowano akurat sprawę związaną właśnie z tym tajemniczym miejscem. Odtwarzano głos pilota, który miał znajdować się na terenie owego trójkąta.
Pierwsze, co przykuło moją uwagę to fakt, że głos ten cechowała w pewnym sensie panika, a sam przekaz dość mocno się rwał, by ostatecznie całkowicie zaniknąć.
Nie wiem, co później wydarzyło się jeszcze w tej sprawie, nie wiem, czy ów pilot został odnaleziony, czy też nie.
Wiem natomiast, że od tamtego momentu upłynęło wiele lat, a sprawa Trójkąta Bermudzkiego nadal budzi kontrowersje, być może nawet większe niż wtedy.
Niewyjaśniona zagadka
Dziś wiem także to, że sprawa tego tajemniczego miejsca jest jedną z największych zagadek współczesnego świata.
Setki statków, samolotów pasażerskich czy też prywatnych, tysiące ludzi, którzy w tym rejonie zaginęli bez śladu, a co najgorsze, nie udało się ich odnaleźć.
Wszyscy ci ludzie zniknęli w jednym miejscu, to nie może być przypadek, to tylko potwierdza wyjątkowość Trójkąta Bermudzkiego.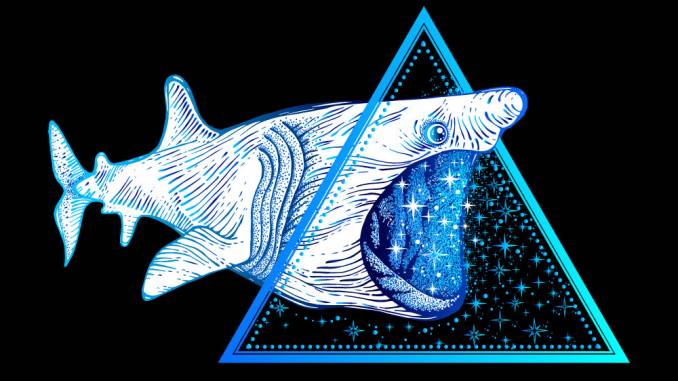 Siłą rzeczy w takich sytuacjach rodzą się pytania, same pytania, można napisać, że każde pytanie prowadzi nas do kolejnego i tak bez końca.
W tej serii artykułów postaramy się odpowiedzieć na niektóre z nich i bliżej poznać tajemnicę, która kryje się na obszarze oceanu niedaleko wybrzeża Florydy.
Na tym obszarze dochodzi do występowania wielu różnego rodzaju anomalii, do nich możemy zaliczyć pojawianie się dziwnych tuneli wydrążonych w chmurach, silne pole magnetyczne, ciągłe zmiany pogodowe, dosłownie w kilka minut pogoda może ulec całkowitemu przekształceniu.
Miejsce to jest wysoce niestabilne.
Dlatego jedną z hipotez, która tłumaczy fenomen Trójkąta Bermudzkiego jest twierdzenie, że w wyniku owych skrajnych zachować pogodowych dochodzi do katastrof, czyli wszystko dzieje się w warunkach naturalnych.
Czy odpowiedź może być aż tak prosta?
Zapewne w wielu przypadkach tak, ale nie we wszystkich.
W ostatnich stu latach doszło do tysiąca odnotowanych zaginięć, jednak historia tego mrocznego miejsca sięga znacznie dalej.
Już od czasów Kolumba wielu żeglarzy pisało i wspominało o dziwnych zjawiskach w obrębie Trójkąta, mowa jest tutaj o dziwnych światłach, niezwykłych burzach, odgłosach niosących się w powietrzu, dochodziło nawet do sytuacji, w której członkowie załogi dosłownie popadali w obłęd.
Wszystko to potęguje strach przed oceanem i wzmaga legendę Trójkąta Bermudzkiego.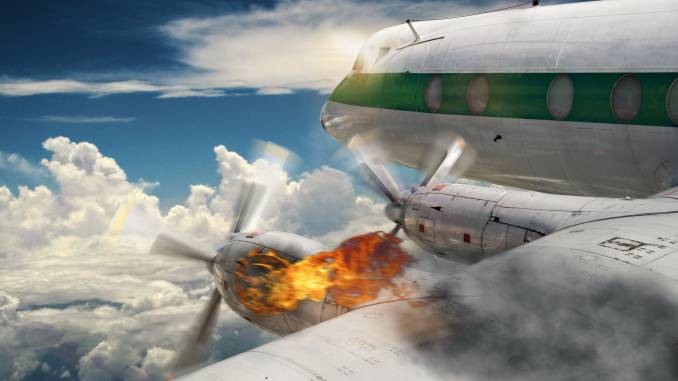 Jedno jest pewne, tajemnica tego miejsca jest złożona i składa się z kilku płaszczyzn, nie można udzielić tylko jednej odpowiedzi.
Na wstępie mogę napisać, że bardzo ważnym czynnikiem, który wpływa na zjawiska występujące w owym Trójkącie, jest silne pole magnetyczne, jest ono tak silne, że można je nazwać anomalią o wysokim poziomie.
Pole magnetyczne to dość ciekawe zagadnienie, które jak później zobaczymy, udzieli nam wielu odpowiedzi.
Pierwsze hipotezy
Jaka była jedna z pierwszych legend?
Ma ona swoje korzenie w relacjach żeglarzy, którzy poszli, a w zasadzie popłynęli śladami Kolumba.
Na podstawie dziwnych i niewytłumaczalnych zjawisk, które miały miejsce w obrębie Trójkąta Bermudzkiego wnioskowali oni, że jest to miejsce przeklęte.
Wnioski swoje opierali o przekonania i wiarę, w tamtych czasach ludzie byli przesądni i gotowi uwierzyć w różne relacje.
To też jest mowa o duchach, bogach oceanów, potworach morskich i niewyjaśnionych stworzeniach pod niebem.
Być może pierwsze wzmianki o UFO?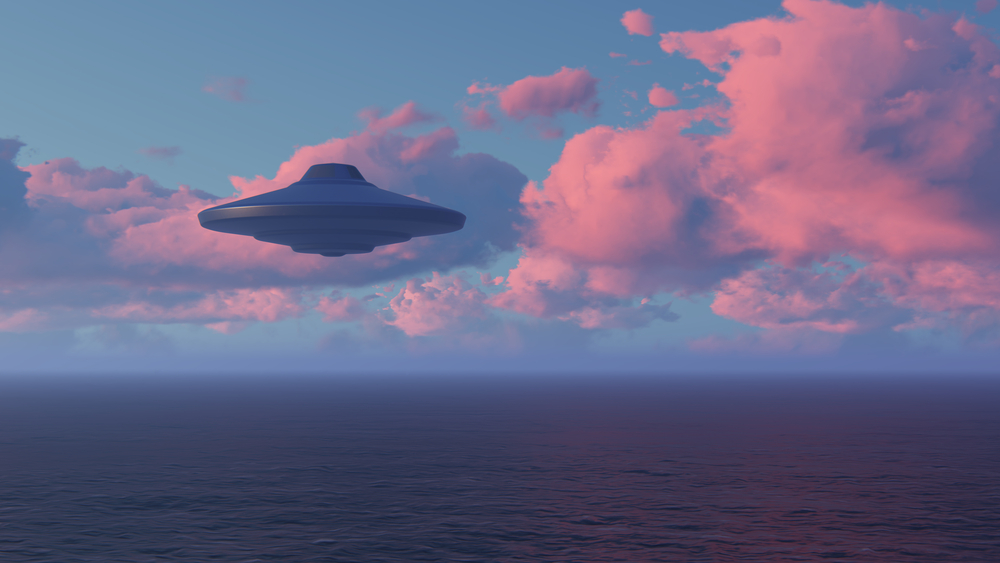 Jedno jest pewne i jedno możemy już wywnioskować teraz.
Obszar należący do Trójkąta Bermudzkiego nie jest zwykłym elementem naszej planety.
Mają tam miejsce wydarzenia wymykające się ocenie tak zwanego zdrowego rozsądku.
Część z nich zakrawa na duchowość, a nawet pewne oddziaływanie na psychikę człowieka.
Można z dużą dozą pewności pokusić się o stwierdzenie, że ten obszar jest wyjątkowy i może stanowić element czegoś większego, być może nawet tunelu czasoprzestrzennego?
Takiej opcji nie można wykluczać, zwłaszcza jeżeli uświadomimy sobie, iż najwięksi naukowcy na tym świecie badają tego typu fenomeny.
Na koniec dodam tylko, że kiedyś było coś takiego jak projekt Filadelfijski, on ma dużo wspólnego z tym, co dzieje się w Trójkącie Bermudzkim, ale o tym w kolejnych artykułach.
Tajemnica Trójkąta Bermudzkiego jeszcze przed nami, pozostało wiele pytań i kilka odpowiedzi.
⇒ Czytaj także: TRÓJKĄT BERMUDZKI cz.2 TUNELE CZASOPRZESTRZENNE
E-BOOK BERMUDZKI TRÓJKĄT ŚMIERCI → kliknij
Komentarze