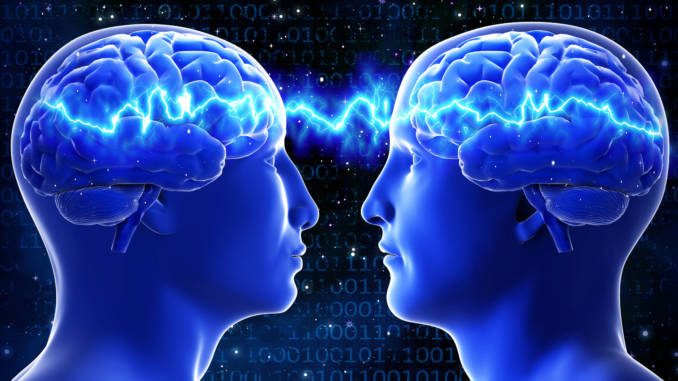 Telepatię definiuje się jako "przekazywanie jakichkolwiek wrażeń z jednego umysłu do drugiego, niezależnie od uznanych kanałów zmysłowych". Telepatia to nie tylko przekazywania sobie nawzajem myśli, ale także wzruszeń, nastrojów, przeżyć i przeczuć. Prowadzone od przeszło 70 lat metaanalizy oraz różnego rodzaju badania takie jak zgadywanie kart dostarczają wiele niezbitych dowodów na istnienie zjawisk telepatycznych.
Ta tajemnicza moc ma wpływ nie tylko na nauki poznawcze, ale także biologiczne i lecznicze.
Od dawna zakłada się, że świadoma intencja ma zdolność wpływania na wszystkie organizmy żywe, przebywające w różnych miejscach na świecie.
Formy telepatii przybierają różne postacie: od wstawienniczej modlitwy po przesyłanie uzdrawiającej energii.
Telepatia może łączyć osoby, które nie są ze sobą spokrewnione, które odczuwają do siebie uczucie czy mają wspólne zainteresowania.
Badanie osób mających tą niezwykłą moc pomaga w jej lepszym rozumieniu.
Już pierwsze eksperymenty pokazały, że faktycznie jest jakaś zależność i połączenie między umysłami komunikujących się za pomocą telepatii ludzi.
Jednym z najsłynniejszych eksperymentów w tej dziedzinie jest badanie przeprowadzone na 46-letnim Gerard Senehi, który jest bardzo dobrze znany ze swoich zdolności nadprzyrodzonych takich jak telekineza i telepatia.
Drugą osobą, którą przebadano był anonimowy 43-letni mężczyzna, który jedynie zdawał sobie sprawę z tego, że coś takiego jak telepatia istnieje nie posiadając ani nie wykazując przy tym żadnych zdolności paranormalnych.
Obaj panowie byli praworęczni, mieli wyższe wykształcenie i nigdy się nie spotkali.
Przebadano także ich stan psychiczny (aby wykluczyć jakiekolwiek zaburzenia i choroby psychiczne) oraz sprawdzono ogólny stan zdrowia. Żaden z nich nie był uzależniony od alkoholu, papierosów czy substancji psychoaktywnych.
Posadzono ich w osobnych pomieszczeniach. Jednemu z mężczyzn pokazywano figury i proste obrazki.
Zadaniem drugiego było narysowanie tego, co zostało mu przekazane telepatycznie. Jak myślicie co się stało? Mężczyzna rzeczywiście narysował obraz, który pojawił mu się w głowie.
Nie był co prawda dokładnie taki sam, jednak wiele elementów było do siebie zaskakująco podobnych.
Powyższe badanie potwierdza, to o czym wspomnieliśmy już na początku.
Przekaz i odbiór telepatyczny występuje nie tylko między osobami sobie bliskimi.
Zdarza się, że niekiedy przeżycia i myśli telepatyczne mają tak silną moc oddziaływania, że się konkretyzują przybierając bardzo realny kształty i odczucia osoby od której jest przekaz.
Przeżywając silne emocje, napięcia nieświadomie sprawiamy, że te uczucia wydzielają się na zewnątrz i przez co mogą się zmaterializować.
Wiadomo, że telepatyczne zdolności tkwią w każdym człowieku i są dostępne dla wszystkich, którzy tylko mają dość otwarty umysł.
Czasem tylko trudno je z niego wydobyć.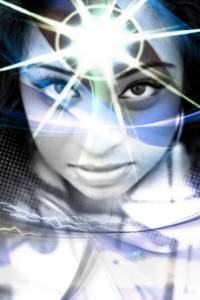 Telepatia nie jest jednak zjawiskiem, które występuje tylko wśród ludzi. Bardzo często słyszy o zjawisku telepatii wśród zwierząt.
Anna Breytenbach podczas jednego ze swoich wykładów po hasłem "Komunikacja ze zwierzętami" w 2013 roku przekonywała, że to właśnie nasze zwierzątka domowa komunikują się z nami właśnie za pomocą tej tajemniczej mocy.
Rzekomo to właśnie stąd wiemy kiedy nasz pupil ma ochotę wyjść na spacer, kiedy jest głodny, czy skończyła mu się świeża woda w misce. Szczególnie wtedy, kiedy tego nie okazuje.
Taka forma komunikacji działa także w drugą stronę, na kanale człowiek – zwierzę.
My także możemy wysyłać swojemu pupilowi informację o tym, że potrzebujemy od niego czułości i pocieszenia.
Kiedy wyślemy mu taki komunikat za pomocą telepatii możemy być pewni, że przyjdzie do nas.
Książkę NAUKA O ŚWIADOMOŚCI TELEPATIA TELEPORTACJA  kliknij
DVD TELEPATIA (SERIA ŚWIAT BEZ TAJEMNIC) j kliknij
Moc telepatii jest rzeczą wysoce prawdopodobną.
Została ona potwierdzona licznymi badaniami, często niezależnymi od siebie.
Wymiana myśli między ludźmi jest czymś, co jest realne.
Komentarze