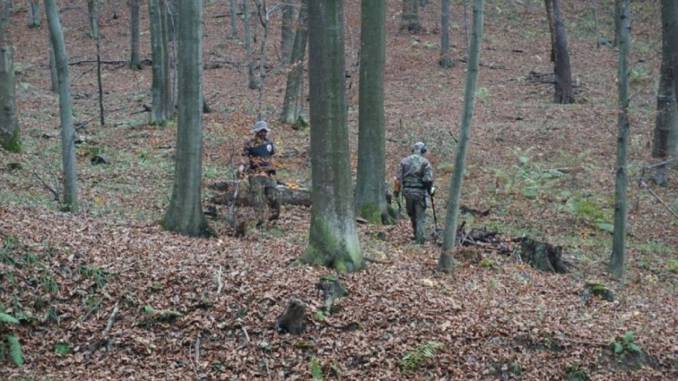 Sanocki las skrywał setki grotów strzał i bełtów do kuszy z XIV-wiecznej wielkiej bitwy z królem Kazimierzem Wielkim. Archeolodzy sądzą, iż w grodzisku na Białej Górze znaleźli pole bitwy wojska Kazimierza Wielkiego, świadectwo walk Rusinów z Polakami.
Setki grotów strzał
Niesamowite odkrycie nastąpiło po tym, jak archeolodzy, ciekawi, dlaczego tak wielu nielegalnych poszukiwaczy skarbów przybywa na szczyty Gór Słonnych do części sanockiej dzielnicy Wójtostwo, postanowili to zbadać.
Szczególnym zainteresowaniem poszukiwaczy cieszyło się grodzisko w Sanoku, zwane "Zamczyskiem", ulokowane na jednym z zalesionych szczytów Gór Słonnych – Białej Górze, które ostatni raz oficjalnie badano 50 lat temu.
Postanowiono zbadać je ponownie, używając zaawansowanych detektorów metalu.
Wyniki badań przeszły najśmielsze oczekiwania archeologów.
W ciągu kilku sezonów w okolicach grodziska odnaleziono ponad 200 grotów strzał i bełtów – pocisków używanych do strzelania z kuszy.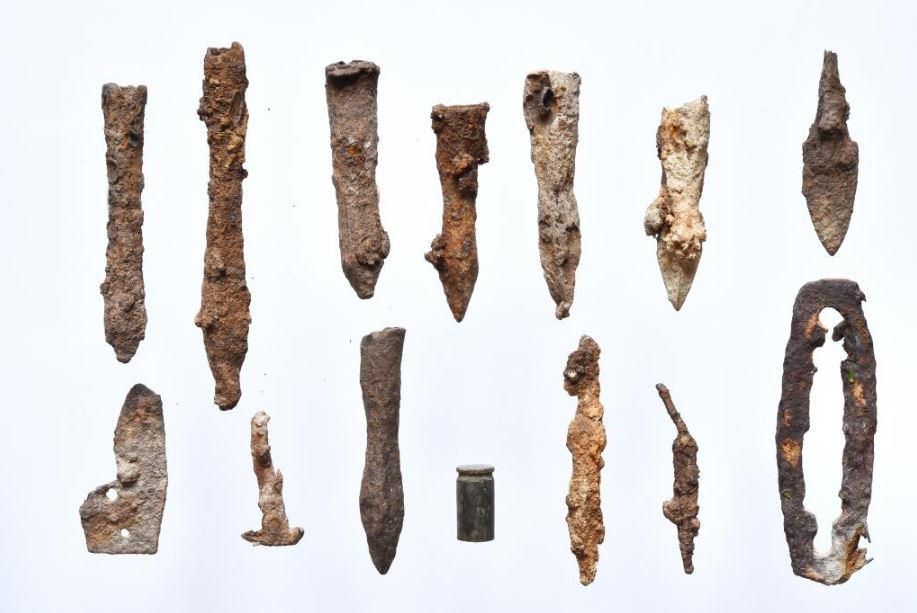 Bitwy Kazimierza Wielkiego
Nadal nie jest jasne, kto walczył z kim i dlaczego, ale archeolodzy uważają, że obiekty mogą pochodzić z XIV-wiecznej bitwy między siłami polskimi i ruskimi na Rusi Czerwonej (obecnie część południowo-wschodniej Polski i Ukrainy).
Jak podają kroniki, w 1340 r. Kazimierz Wielki wraz z 20-tysięczną armią podbił kilka grodów warownych w okolicy.
Dr Piotr Kotowicz z Muzeum Historycznego w Sanoku jest przekonany, że najnowsze odkrycia w sanockim lesie można powiązać z tą właśnie akcją wojskową.
Wkrótce potem, w latach 1340-1344, Ruś Czerwona została przyłączona na stałe do Polski po śmierci księcia Bolesława – Jerzego II.
Zdaniem archeologów odkryte groty strzał i bełty są właśnie świadectwem walk między Rusinami a Polakami.
Większość z nich była skoncentrowana na terenie grodziska i tuż obok niego.
Okolicę przeszukano również pod kątem "odpowiedzi" na atak, jednak nie znaleziono zbyt wielu pozostałości broni.
Oznacza to, że obrońcy byli zdominowani przez najeźdźców, a ich reakcja na atak była minimalna.
Grodzisko na Białej Górze było dość niewielkie, otoczone jedną linią obwarowań i suchą fosą.
Według ostatnich ustaleń zostało ono mocno uszkodzone podczas bitwy.
Groty strzał i bełty nie były jedynymi niespodziankami, jakie czekały na ekipę archeologów.
Starsze artefakty
Pobliski skrawek spłaszczonej ziemi, oddalony o 100 metrów od grodziska, skrywał liczne artefakty starszego pochodzenia – nawet z IX lub X wieku.
Wśród nich znajduje się dirham – pierwsza arabska moneta ze średniowiecza znaleziona w Sanoku.
Dr Kotowicz uważa, że ​​są to pozostałości osadnictwa przemysłowego, o czym świadczą liczne żużle – prawdopodobnie topiono tam rudę żelaza.
⇒ Czytaj także: NA WARMII ODKRYTO OZDOBY ZE STAROŻYTNEGO EGIPTU
♦ Zareklamuj wydarzenie, swoją działalność, produkty itd. – dodaj ogłoszenie ⇒ KLIK
♦ Współpraca reklamowa na portalu ⇒ kontakt@odkrywamyzakryte.com
♦ Chcesz poznać więcej tajemnic świata? ⇒ KLIK
Komentarze