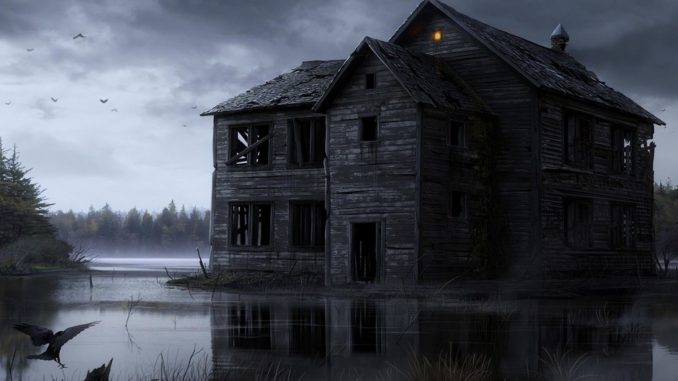 Na całym świecie rozsiane są miejsca, które są nawiedzane przez duchy. Ich sława sprawiła, że turyści żądni wrażeń odwiedzają je, by zaspokoić swoją ciekawość i dowiedzieć się, jakie są najbardziej nawiedzone miejsca na świecie.
Miejsca te nawet w biały dzień mogą wywołać gęsią skórkę i sprawiać wrażenie tajemniczych, a nawet niedostępnych. Każde z tych miejsc ma swoją historię, często bardzo tragiczną i krwawą.
Jedne wydają się dość pospolite, inne sprawiają, że już na sam ich widok włosy stają dęba. Turyści odwiedzający je bardzo często wspominają, że wyraźnie czuli czyjąś obecność lub ogarniał je niczym niewytłumaczony smutek.
O jakich miejscach mowa?
Przedstawiamy Wam pierwszą część zestawienia najbardziej nawiedzonych miejsc na świecie.
Najbardziej nawiedzone miejsca – The Beechworth Lunatic Asylum, Australia
Opuszczone szpitale psychiatryczne mają zazwyczaj bardzo tragiczne historie.
Niektórzy uważają je nawet za najbardziej przerażające miejsca na świecie. To właśnie w Australii w mieście Victoria znajduje się najsławniejszy opuszczony i tym samym nawiedzony szpital psychiatryczny na świecie.
Pierwotnie nazwany był Mayday Hills Lunatic Asylum. Szpital działał tam w latach 1867 – 1995. W "szczycie jego popularności" przebywało tam nawet 1200 pacjentów naraz. W swojej prawie 130-letniej historii zmarło tam około 9000 tysięcy ludzi.
Teraz anni mieszkańcy Victorii ani turyści nie mają wątpliwości o tym, że dusze nawiedzają budynek do dzisiaj. Dla śmiałków chcących wejść do opuszczonego szpitala są organizowane nocne wycieczki po tym miejscu.
Ktoś z Was odważyłby się na to?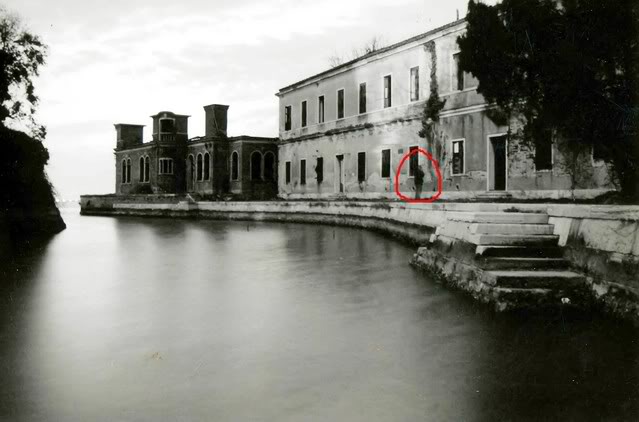 Najbardziej nawiedzone miejsca – Las Aokigahara, Japonia
Każdy, kto odwiedził to miejsce, jest dużo odważniejszy niż reszta ludzi. Nie bez powodu las ten został nazwany Lasem Samobójców. Ten ogromny obszar znajduje się u podnóży góry Fuji.
Zła sława sprawiła, że las rzeczywiście przyciąga samobójców, którzy pragną odebrać sobie życie wśród gęstych drzew i traw. Tak wielu ludzi odbiera sobie tam życie, że lokalna policja regularnie organizuje obchód po lesie, by zbierać ciała.
Dokładnie nie wiadomo, ile osób popełniło tam samobójstwo. Policja nie podaje oficjalnych danych z obawy, że te liczby rzeczywiście mogą zachęcić ludzi do odebrania sobie życia.
Ostatnie dane na ten temat pojawiły się w 2004 roku.
Znaki, które lokalna policja rozstawiła wokół lasu, proszą przyszłych samobójców do ponownego rozpatrzenia ich decyzji: "Proszę, skontaktuj się z policją, zanim zdecydujesz się umrzeć"  lub "Twoje życie jest cennym darem dla rodziców".
Bardzo wielu ludzi wierzy w to, że las jest nawiedzany przez dusze tych, którzy tam zginęli – co jest w pełni zrozumiałe. Inni wspominają także o innej tragicznej historii, jaka tam się wydarzyła.
Według jednej z legend, w czasach wielkiego głodu w starożytnej Japonii to właśnie tam prowadzono chorych, starców, nawet dzieci, których rodzina nie była w stanie wyżywić. Ludzie umierali tam z głodu.
Wierzy się, że także ich dusze nawiedzają to miejsce. O Lesie Aokigahara powstał także film, który nosi tytuł "Las Samobójców" z Natalie Dormer w roli głównej.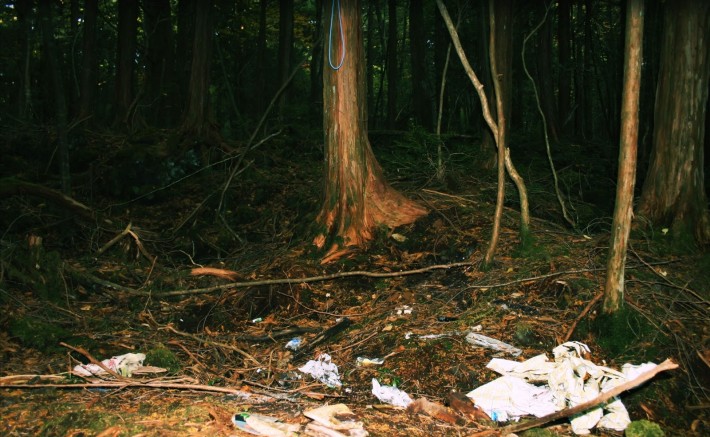 Najbardziej nawiedzone miejsca – Iulia Hasdeu Castle, Rumunia
Zamek ten został wybudowany na rozkaz Bogdana Petriceicu Hasdeu w mieście Campina w Rumunii po śmierci jego 19-letniej córki Iulii. Bogdan Petriceicu Hadesu był rumuńskim pisarzem i filologiem.
Wybudowany zamek podobnie jak i resztę swojego życia poświęcił on zmarłej córce. Stał się osobą praktykującą spirytualizm, starającą się nawiązać bliższy kontakt z duchem córki.
Jeden z pokoi na zamku został zaprojektowany wyłącznie do tych celów. Jego ściany są czarne, przez co pokój jest bardzo mroczny, tajemniczy.
Iulia podobno nawiedza zamek do dzisiaj.
Duch dziewczyny szczególnie lubi przechadzać się w białej sukni po dziedzińcu i grać na fortepianie każdej nocy…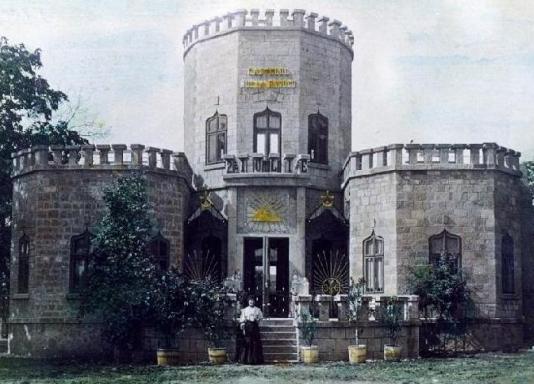 Najbardziej nawiedzone miejsca – Dragsholm Slot, Dania
Pozostajemy w klimacie nawiedzonych zamków. Kolejna budowla, szalenie popularna wśród turystów szukających grozy znajduje się w Danii. Mowa o zamku Dragsholm Slot.
Został on wybudowany pierwotnie w 1215 roku. W XVI i XVII wieku służył jako miejsce do przetrzymywania więźniów politycznych i kościelnych. Lokalni mieszkańcy zarzekają się, że nawiedzają go co najmniej trzy duchy: szarą damę, białą damę i ducha jednego z więźniów – Jamesa Hepburna, który był czwartym hrabią Bothwell.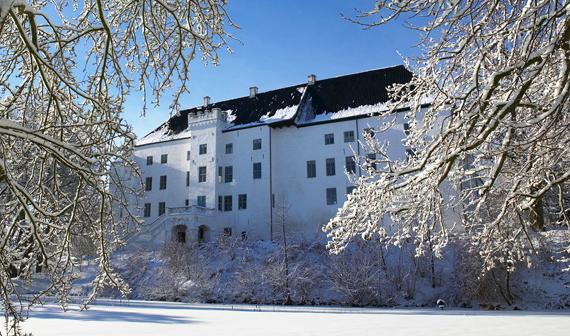 Najbardziej nawiedzone miejsca – Loftus Hall, Irlandia
Loftus Hall to stary pałacyk znajdujący się w hrabstwie Wexford. Jego historia sięga XIV wieku.
Miejsce to jest owiane ponurymi legendami o niewytłumaczalnych zjawiskach paranormalnych, do których dochodzi na jego terenie.
W ostatnim czasie dworek stał się szczególnie sławny po zdjęciu pewnego turysty. 21- letni Thomas Beavis z Londynu sfotografował ducha jednej z mieszkanek domu – dziewczynki Anne. Anne mieszkała tam w 1766 roku.
Twierdziła ona, że spotkała diabła. Krótko po tym bardzo się rozchorowała, aż pewnego dnia rodzice znaleźli ją martwą siedzącą na krześle. Została ona pochowana w tej pozycji, ponieważ nikt nie był w stanie wyprostować jej zesztywniałego ciała.
Od tego czasu duch dziewczynki wędruje po Loftus Hall.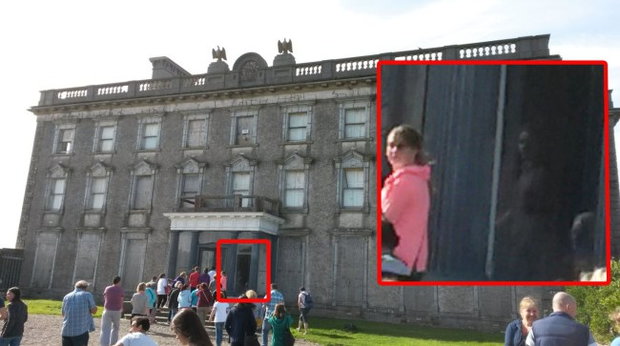 Komentarze