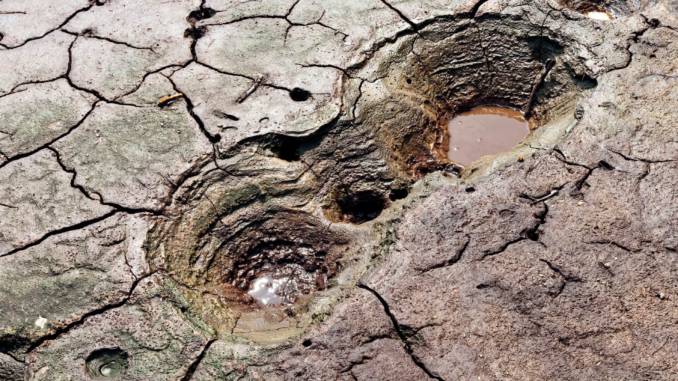 Mofeta w Złockiem to miejsce, które zaskakuje niejednego turystę i zachwyca geologów na całym świecie. Wielu osobom aktywności wulkaniczne kojarzą się ze spektakularnymi wyrzutami magmy, chmurami pyłów lub ekshalacjami pary wodnej. Na myśl o samych wulkanach uciekamy raczej w kierunku Islandii, Hawajów, Włoch i Indonezji, lecz niewielu z nas wie, że i Polska może poszczycić się przejawami wulkanizmu.
Wulkaniczny wyziew
Oczywiście, przejawy polskiego wulkanizmu nie są tak monumentalne i aktywne jak wulkany pokroju włoskiego Wezuwiusza, jednak mofeta w Złockiem i tak cieszy się dużą popularnością.
Czym w ogóle jest mofeta?
Otóż jest to rodzaj ekshalacji wulkanicznej (wyziewu), który zawiera w sobie duże ilości dwutlenku węgla, a w potocznym języku nazywa się tak też otwór, z którego wydobywa się wyziew.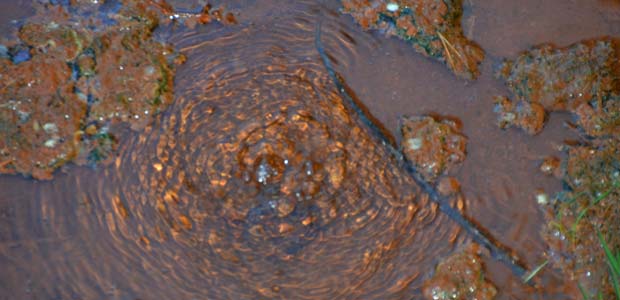 Mofeta, chociaż jest przejawem aktywności wulkanicznej, zaliczana jest do przyrody nieożywionej.
Zdarza się, że w okolicy mofety przepływają źródła wodne, tym samym woda jest uzdatniana o liczne minerały (poza dwutlenkiem węgla także żelazem i azotem).
Mofeta w Złockiem
Największa i najwydajniejsza mofeta w Polsce nosi imię prof. Henryka Świdzińskiego i znajduje się w Złockiem – a dokładniej mówiąc, na granicy miejscowości Złockie i Jastrzębik (woj. małopolskie).
Jest to niezwykle popularna atrakcja turystyczna, a dwa miejsca, w których wydobywają się gazy ("Bulgotka" i "Dychawka") obudowano i poprowadzono wokół nich ścieżkę dydaktyczną.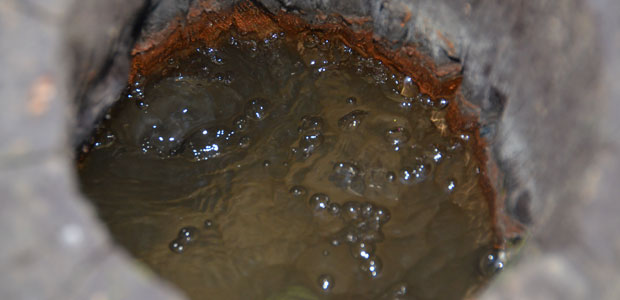 Mofety w Polsce są jednocześnie jednymi z najwydajniejszych na świecie – Bulgotka i Dychawka liczą sobie około 25 m2, z których na każdą minutę wydobywa się około 10 m3 CO2.
Przenikający dwutlenek węgla tworzy w Jastrzębiku liczne źródła mineralne i szczawy, czyli wody mineralne o stężeniu CO2 przekraczającym 1000 mg/dm3.
Piękna, ale niebezpieczna
Pomimo swojego niewątpliwego piękna i uroku, mofeta potrafi być niebezpieczna.
Wydobywający się z niej dwutlenek węgla powoduje, że gaz przy bezwietrznej pogodzie osadza się przy powierzchni ziemi.
Taki stan powoduje, że wszystkie owady w okolicy Bulgotki i Dychawki umierają, zdarzały się także przypadki, w których padały owce i ptaki.
Warto zatem zachować ostrożność, podziwiając mofety nie tylko w Złockiem, ale i w innych rejonach Polski.
W Polsce bowiem zjawisko to można zaobserwować także w okolicach Szczawnika oraz Tylicza.
⇒ Czytaj także: WULKANY – UŚPIENI STRAŻNICY PRZESZŁOŚCI
Komentarze