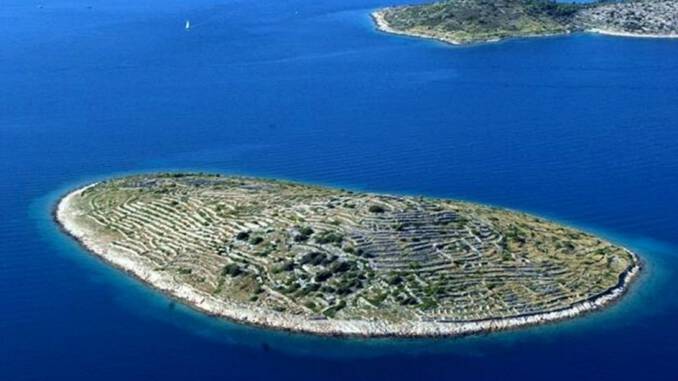 Baljenac albo Bavljenac jest bardzo małą wyspą, którą można znaleźć w archipelagu Šibenik na wybrzeżu Dalmacji na Morzu Adriatyckim. Należy do Chorwacji. Mimo że kraj ma ponad 75 większych wysp i nawet ponad 500 zatok, Baljenac jest jedną z wyjątkowych, ponieważ ma wyjątkową funkcję i tajemniczą historię. Dodatkowo z lotu ptaka wygląda jak odcisk palca.
Obszar owalnej wysepki Baljenac wynosi tylko około 1,5 kilometra kwadratowego.
Ten stosunkowo niewielki punkt na morzu jest w całości pokryty kamiennymi, niskimi murkami, które zostały zbudowane przez mieszkańców.
Ich całkowita długość wynosi 23 km.
Z lotu ptaka wyglądają one niczym linie papilarne.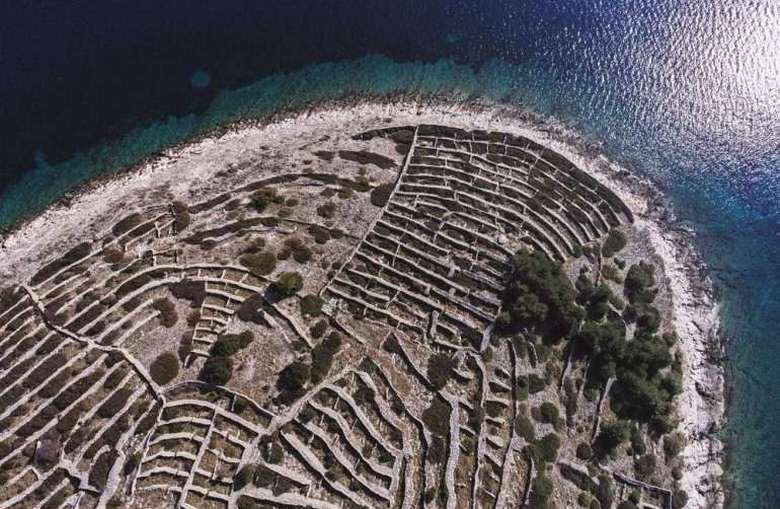 Taki system obmurowań nie powinien dziwić, gdyż linia brzegowa Chorwacji tak jak i wielu innych krajów Europy Zachodniej, na przykład Szkocji, Anglii czy Irlandii, jest pokryta tak niskimi kamiennymi barierami, które w starożytności służyły lokalnym rolnikom jako znaczniki granic lądowych.
Pozbawienie tak skalistej ziemi z kamieni, aby cokolwiek na niej uprawiać, wymagało wielkiego wysiłku, dlatego też w tym samym czasie wykorzystano wydobyte kamienie do stworzenia tak niesamowitych ogrodzeń.
Kilkadziesiąt kilometrów długości kamiennych murków nie powstało jednak bez ciężkiej i mozolnej pracy, której wykonanie wymagało wiele godzin spędzony w pełnym słońcu.
Zaskakujące jest również to, jak ludzie potrafili układać tak dokładnie różnorodne kształtem kamienie bez użycia cementu ani żadnych innych spoiw.
Kamienne murki zachowały się przez stulecia, odporne na działanie wiatru, deszczu, a nawet ludzkiej interwencji.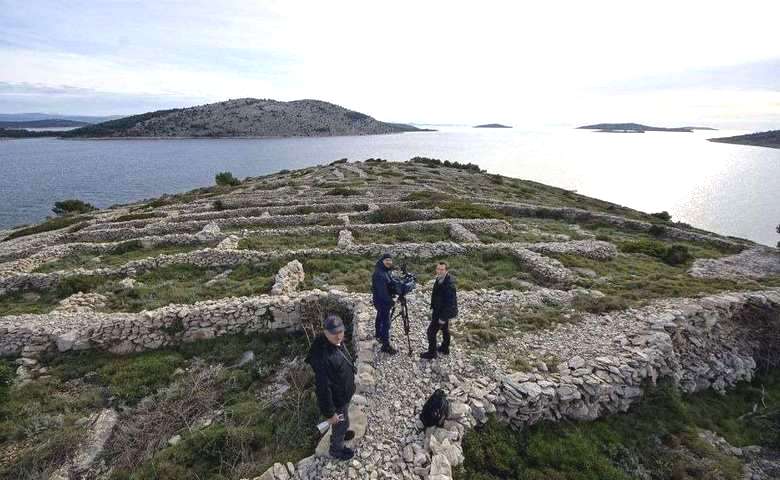 Oczywiście nie służyły one tylko jako znaczniki granic terytorialnych, ale przede wszystkim chroniły uprawy rolników przed morskim wiatrem, umożliwiając jakąkolwiek uprawę.
Ostatnie badania wskazują, że puste miejsca zostały wykorzystane do sadzenia roślin, takich jak winorośle, drzewa oliwne, figi i inne owoce.
Patrząc z góry, unikalny kształt tej wysepki sprawia wrażenie, że ogromna istota zostawiła swój odcisk palca w morzu.
Baljenac to mały prawdziwy cud Chorwacji.
To nie przypadek, że ten "odcisk palca" znajduje się na liście światowego dziedzictwa UNESCO.
⇒ Czytaj także: WYSPA KOS – GRECKA OAZA SPOKOJU NA MORZU EGEJSKIM
♦ Zareklamuj wydarzenie, swoją działalność, produkty itd. – dodaj ogłoszenie ⇒ KLIK
♦ Współpraca reklamowa na portalu ⇒ kontakt@odkrywamyzakryte.com
♦ Chcesz poznać więcej tajemnic świata? ⇒ KLIK
Komentarze