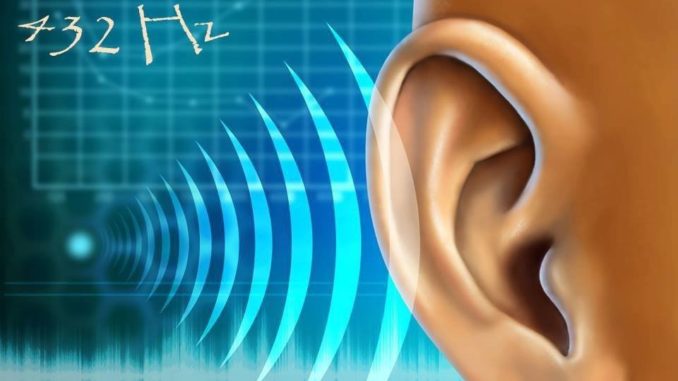 432 Hz o co w tym wszystkim chodzi?
Wiadomo już, że cały nasz wszechświat oparty jest na wibracjach o określonych częstotliwościach. Jest po prostu dźwiękiem. Wszystko – ludzie, zwierzęta, przedmioty, słowa, czyny – posiadają swoje unikalne wibracje, czyli nadają na danej częstotliwości tak jak fale radiowe o różnych częstotliwościach. Wiadomo też nie od dziś, że dźwięk może ukoić, uleczyć, ale można też wykorzystywać go w niecnych celach.
Zapraszamy do zapoznania się również z częścią drugą
Jan Taratajcio, który od wielu lat starał się rozwikłać zagadnienie obliczania wartości częstotliwości poszczególnych dźwięków, tak by były one zgodne z naturalnym podziałem harmonicznym, wywierającym dobroczynny wpływ na człowieka, zauważył, że zostajemy poddawani działaniom tzw. broni sonicznej (na poziomie 440 Hz), dzięki której można wprowadzać ludzi w różne stany, m.in. złości, nienawiści, osłabienia.
Jak sam mówi w swoim wykładzie o "tajemnicach 432 Hz" – wykorzystując dźwięk, można zaburzyć nasze DNA. Tłumaczy to w ten sposób, że człowiek składa się w 60-70% z wody i jeżeli rezonuje coś niezgodnego z naturą, to w cząsteczce wody zaczyna powstawać chaos (gdyż dźwięk działa na wodę).
W ten sposób zakłócając wibracje i tym samym pamięć wody, możemy uszkadzać DNA, co osłabia nasze organizmy. Zdaniem Taratajcio dobrym przykładem takich praktyk są dyskoteki, które niejednokrotnie ogłupiają młodzież.
432 Hz vs. 440 Hz
Czym się różnią częstotliwości 432 Hz i 440 Hz? Strój 440 Hz jest pozornie głośniejszy i agresywniejszy, można powiedzieć, że aż kłuje w uszy. Natomiast strój 432 Hz jest co prawda cichszy, ale także czystszy, bardziej klarowny, solidniejszy, łagodniejszy i po prostu przyjemniejszy.
Częstotliwość 432 Hz jest pierwotna i naturalna, stąd też nazywa się ją również częstotliwością kosmiczną. Jest dźwiękiem uzdrawiającym.
Wszystkie naturalne dźwięki występujące w przyrodzie, np:
szum drzew
śpiew ptaków
szum płynącej wody
brzęczenie owadów
Są to dźwięki o tej właśnie częstotliwości. Często określana jest też jako częstotliwość pitagorejska, bowiem to Pitagoras opracował pierwsze jej zasady. Według tego uczonego w strojeniu dźwięków używano stosunku 3:2 i według tego stroju uzyskano dźwięk A=432 Hz.
Większość instrumentów starożytnych strojono właśnie o 432 Hz, jednak z czasem wielkich przemian wprowadzono strój 440 Hz, do dziś stosowany jest w muzyce do strojenia instrumentów. Jednak ton ten budzi wiele kontrowersji. A zaczęło się już od samego pomysłu jego wprowadzenia…
Pożądana zmiana czy dźwiękowa konspiracja?
Teorii na temat przyczyn zmian stroju z 432 Hz na 440 Hz jest wiele. Początki tej ewolucji sięgają 1917 roku. Inicjatywa ta wyszła od rodziny Rockefellerów (swoją drogą należącej do rodów Illuminati), ale została odrzucona przez świat muzyczny.
Jednak już rok później rząd USA przyjął to jako standard. Następną legislację standaryzującą częstotliwość 440 Hz zaakceptowały w 1939 roku Anglia oraz Niemcy.
Świat muzyczny wciąż definitywnie wyrażał swój sprzeciw w tym temacie. Dopiero w roku 1951 na kongresie muzyków w Londynie zaakceptowano ten standard, chociaż protestowało wielu muzyków, w tym kilku tysięcy muzyków francuskich wystosowało nawet odpowiednie petycje. Ostatecznie w 1953 roku muzyka na całym świecie została dostrojona do 440 Hz przez ISO (International Standards Organization).
Dlaczego ustalono inne standardy stroju, skoro większość muzyków z całego świata się z tym nie zgadzała?
Pierwsze wyjaśnienie tych zmian, z pozoru bardzo łagodne i racjonalne, związane jest z masowym rozpowszechnianiem się muzyki w erze powstania radia i filmowych ekranizacji.
Wobec tego w obliczu wielkiego rozprzestrzeniania się masowych mediów zaszła (podobno) potrzeba ustalenia międzynarodowych standardów, które ujednolicą strój muzyczny na całym świecie.
Kolejne wyjaśnienie nie dotyczy już pożądanej zmiany, lecz założeniu odseparowania człowieka od Boga. Założono, że strój 440 Hz nie występuje na identycznej, naturalnej fali ze Stwórcą, dlatego też człowiek oddala się od Niego. Najbardziej jednak rozpowszechniono teorię o dźwiękowej konspiracji.
Otóż istnieje teoria, która głosi, że inicjatorem wprowadzenia owych zmian był nazistowski minister propagandy Joseph Goebbels. Znawcy tematu uważają, że częstotliwość 440 Hz jest czymś sztucznym, bardzo nienaturalnym, co źle wpływa na ludzkie centra energetyczne.
Poszukiwacze wątków spiskowych w tym temacie zaznaczają, że implementacja tej częstotliwości dopiero po II wojnie światowej miała za zadanie odpowiednio ukształtować rzesze ludzkich zachowań.
Do dziś tak naprawdę nie wiadomo, w jakim celu ktoś miałby implementować dźwięki na takiej częstotliwości, jednak można założyć, że "jak nie wiadomo, o co chodzi, to chodzi o pieniądze", albo o władzę, albo o jedno i drugie.
Koniec końców ludzie sami w sobie nie mieli pojęcia i do dziś w większości nie mają, że taki problem, jak wartości częstotliwości poszczególnych dźwięków w ogóle istnieje.
Konspiracyjne wyjaśnienie tematu zakłada jednak, że dzięki przestrojeniu z 432 Hz na 440 Hz staliśmy się więźniami pewnej świadomości, w której działamy, myślimy i czujemy w określony, zamierzony sposób. Sposób taki, jaki ktoś nam wyznaczył i z góry narzucił.
A dokładnie chodzi o aplikowanie nam stałego stresu i uczucia presji, nacisku w konsekwencji, których stajemy się agresywni, nerwowi, mniej odporni na chwiejności emocjonalne, skłonni do psychoz i depresji oraz bardziej podatni na wszystkie choroby somatyczne z nowotworem włącznie.
Teraz zastanówmy się, jak często towarzyszy nam muzyka w stroju 440 Hz? Jak często chodzimy na koncerty, dyskoteki, wkładamy słuchawki na uszy, słuchamy radia w pracy, w samochodzie, w domu…
Czy w ogóle zwracamy uwagę na coś takiego jak ton dźwięku, czy zauważamy różnicę w nim i w naszym zachowaniu? Posłuchajcie i oceńcie sami na przykładach popularnych utworów muzycznych:
Płyty CD oryginalnie nagrane w 432 Hz  kliknij i kliknij
Metallica – Nothing Else Matters 440 Hz
Metallica – Nothing Else Matters 432 Hz
Elements – Lindsey Stirling 440 Hz
Elements – Lindsey Stirling 432 Hz
Test Tone Pure Sine Wave 440 Hz
Pure Tone 432 Hz
Płyty CD oryginalnie nagrane w 432 Hz  kliknij
Komentarze