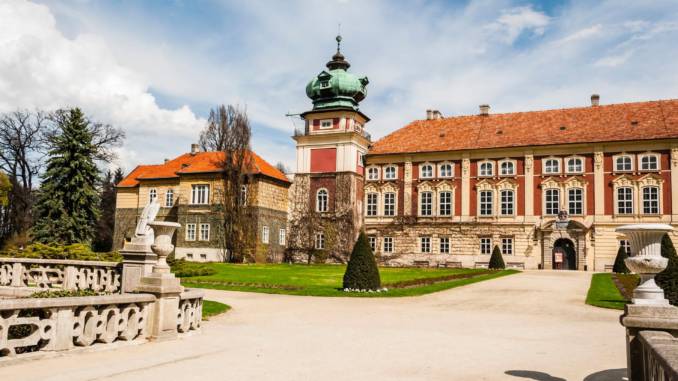 Zamek w Łańcucie jest chlubą niewielkiego, liczącego mniej niż dwadzieścia tysięcy mieszkańców, ale pełnego uroku i bardzo ciekawego do zwiedzania miasteczka na Podkarpaciu. Rozbudowany w XVII wieku z nieco wcześniejszej budowli typowo obronnej, dziś przyciąga turystów nie tylko bogactwem swych zbiorów, ale także i opowieściami o legendarnych zjawach…
Łańcucki zamek czy pałac?
Łańcucki zamek został zbudowany w latach 1629 – 1641.
Ta słynna rezydencja magnacka Lubomirskich i Potockich nosi nazwę zamku, jednak nie należy spodziewać się surowej warowni.
Budowli nie otacza potężna fosa, nie została też postawiona na niedostępnym wzgórzu, a jej wnętrza wyróżniają się na tle innych siedzib dawnych możnowładców.
Mieszkańcy Łańcuta do dziś pamiętają, że czasy jego świetności rozpoczęły się wraz z przejęciem majątku przez Lubomirskich – marszałka koronnego Stanisława oraz Izabelę z Czartoryskich.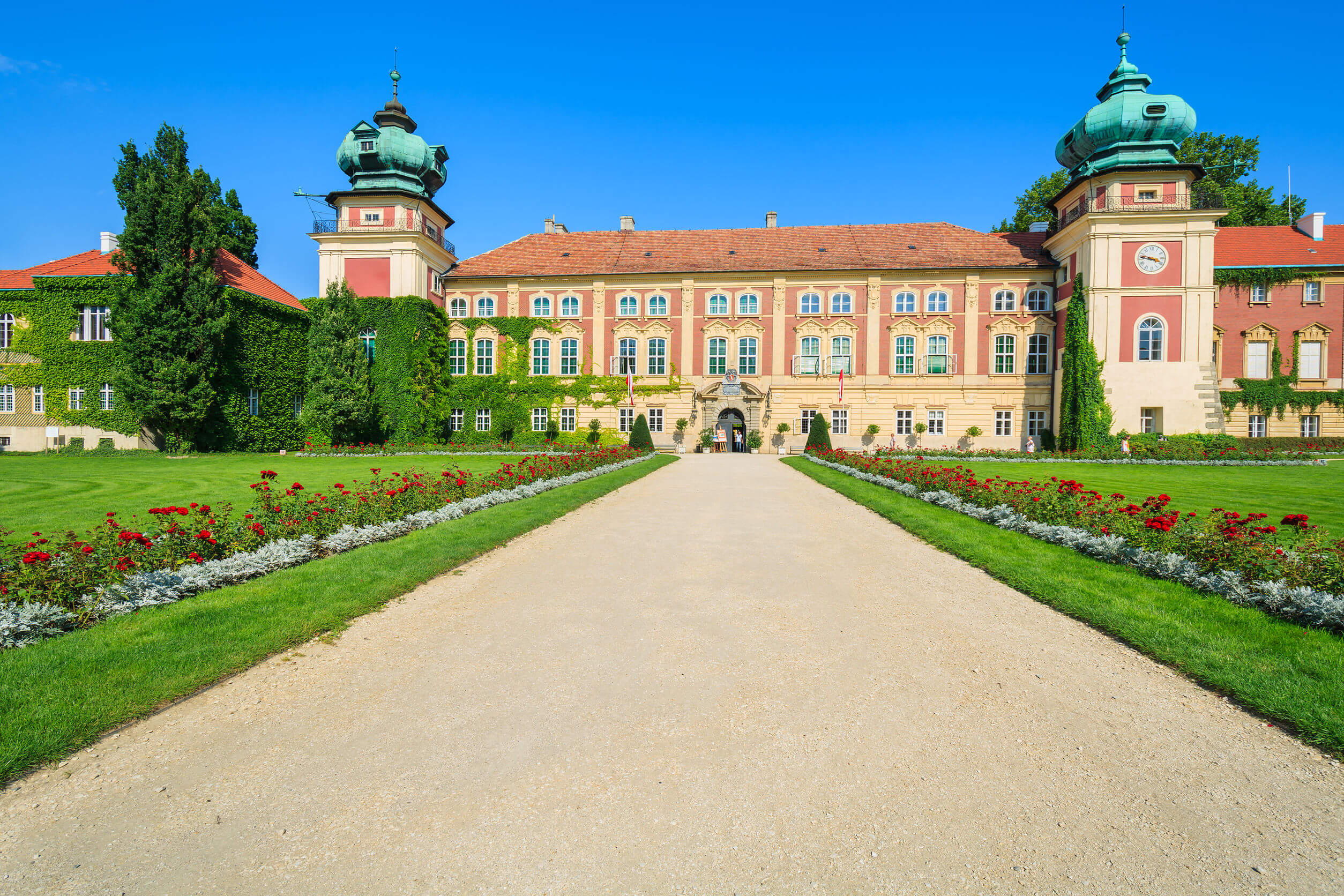 To właśnie oni rozbudowali sam zamek i przebudowali jego wnętrza po 1775 roku.
Zamek przetrwał niezniszczony wszystkie zawieruchy historii.
Obecna francusko-barokowa forma zamku jest wynikiem przebudowy w latach 1889 – 1912.
Obecnie mieści się w nim muzeum, w którym warto zobaczyć nie tylko bogate zabytkowe wnętrza, ale i kolekcję klasycznej sztuki.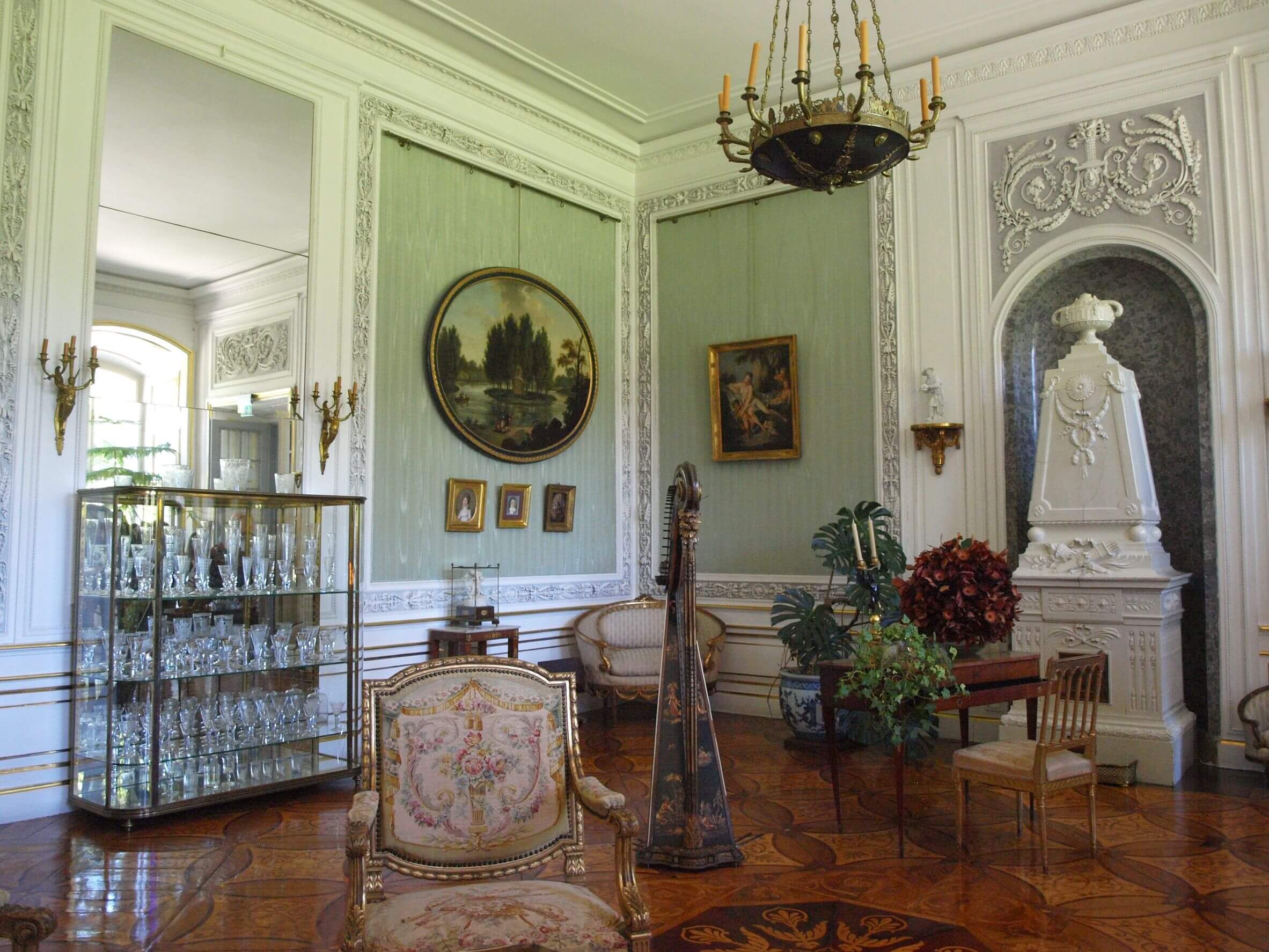 Siedziba legendarnych zjaw
Mieszkańcy Łańcuta, pracownicy muzeum oraz pasjonaci historycznych opowieści znają doskonale legendy o zamku w Łańcucie.
Cóż, niejeden taki zabytek ma swoje powieści o duchach, ale w Łańcucie zjawy są aż trzy.
Najbardziej mroczna i budząca emocje jest legenda o łańcuckim diable.
A właściwe Diable pisanym wielką literą, bo nie był to nadprzyrodzony demon, tylko właściciel tych ziem, Stanisław Stadnicki.
Był on znany z warcholstwa, surowości i okrucieństwa oraz zapalczywości, przez którą wciąż wszczynał prywatne wojny z sąsiadami szlachcicami.
Jedne wersje mówią, że na przydomek zasłużył sobie swoim potwornym zachowaniem, inne, że podejrzewano, iż musiał zawrzeć pakt z diabłem, skoro tak dobrze mu szło pomnażanie majątku i gnębienie wrogów, a przy tym reszta Łańcuta zdawała się pozostawać przeklęta, bez możliwości rozwoju.
Do czasu jednak – w końcu przeciwnicy Stadnickiego ścięli mu głowę, a duch do dzisiaj nawiedza Łańcut.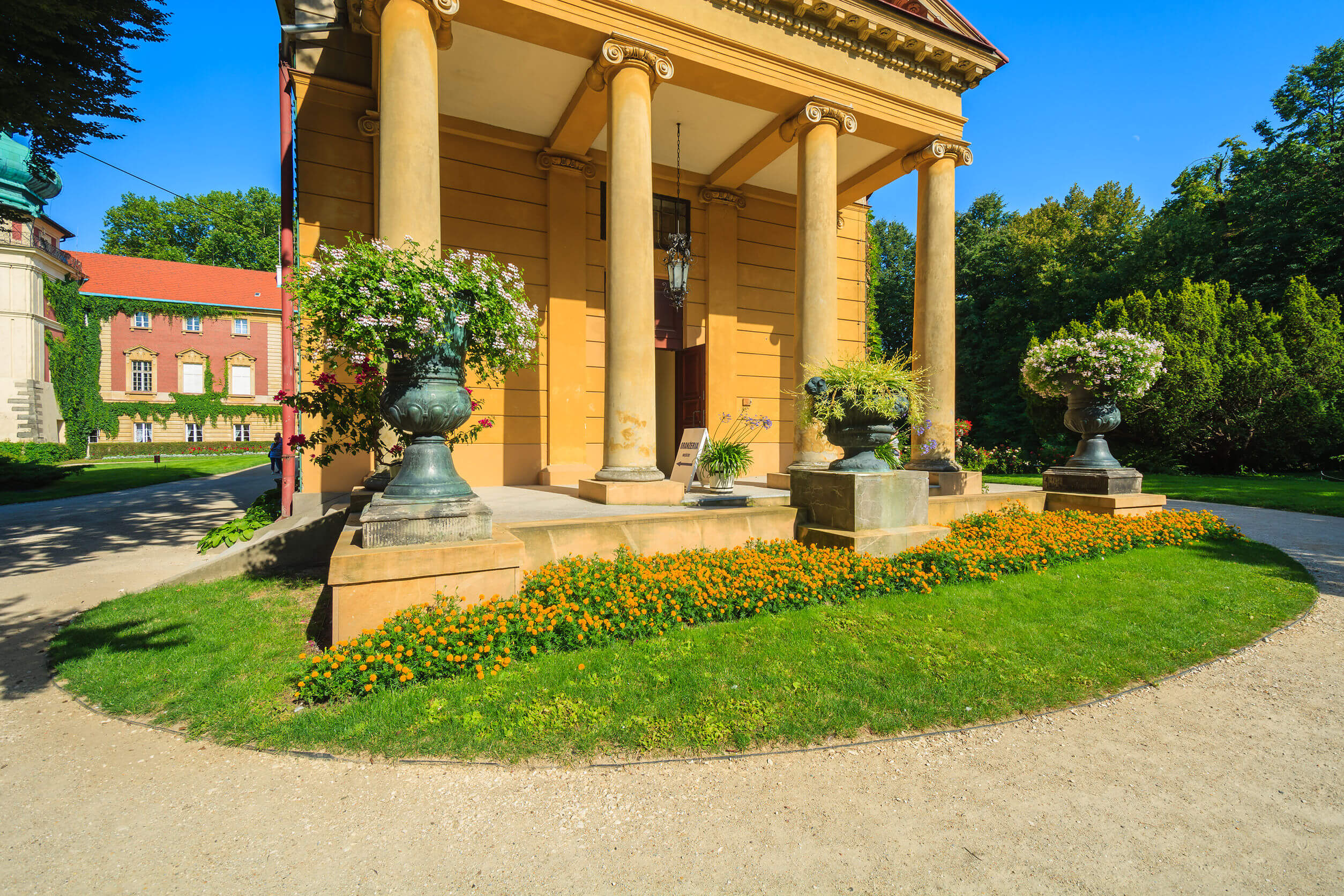 Pozostałe dwie zjawy to piękne damy, które pracownicy muzeum przysięgają, że widzieli na własne oczy.
Pierwsza z nich, zwana Błękitną Damą, to według podań sama Izabela Lubomirska z Czartoryskich.
Lubiana przez okolicznych mieszkańców, znana z zamiłowania do sztuki arystokratka ma się pojawiać w błękitnej krynolinie oraz wysokiej białej peruce na francuską modłę.
Duch szczególnie upodobał sobie galerię rzeźby, widziano go także w dawnym buduarze.
Druga żeńska zjawa to Biała Dama – duch córki Izabeli, Julii Potockiej, którą wyróżniała niezwykła uroda.
Majestatyczne wnętrza i nie tylko
Zamek w Łańcucie jest jedną z najpiękniejszych arystokratycznych rezydencji w Polsce, a jedną z jego głównych atrakcji są pięknie zachowane i odnowione wnętrza mieszkalne.
Apartamenty dla kobiet i mężczyzn, składające się z salonów, sypialni, garderób i łazienek, służyły jako prywatne mieszkania dla gospodarzy, którzy żyli w nich nadzwyczaj wygodnie.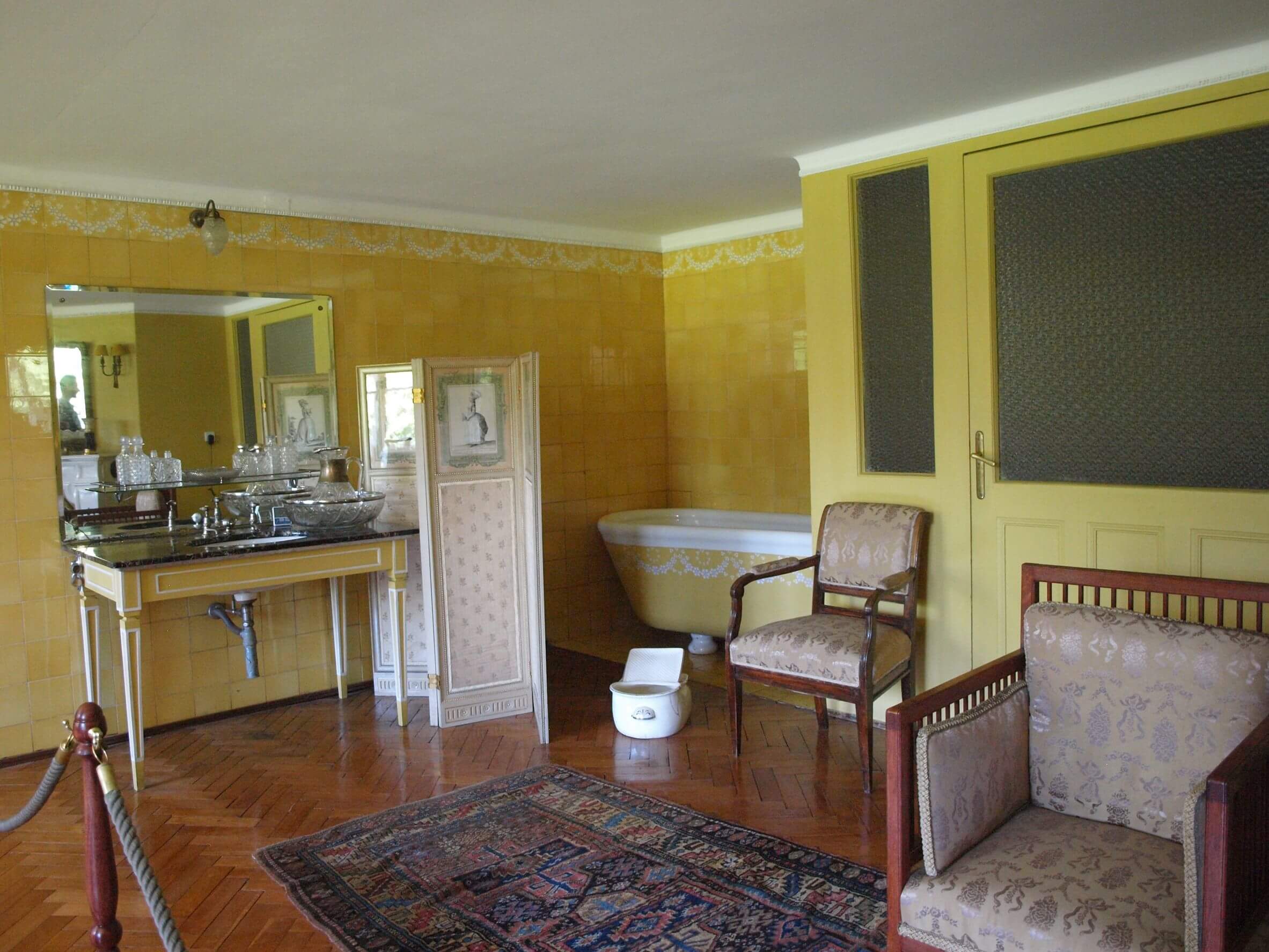 Olbrzymie kryształowe żyrandole zdobią sufit klasycznej sali balowej.
To największa i najbardziej reprezentacyjna sala na zamku, w której z racji tego, że ma świetną akustykę, organizowane są koncerty i różne występy.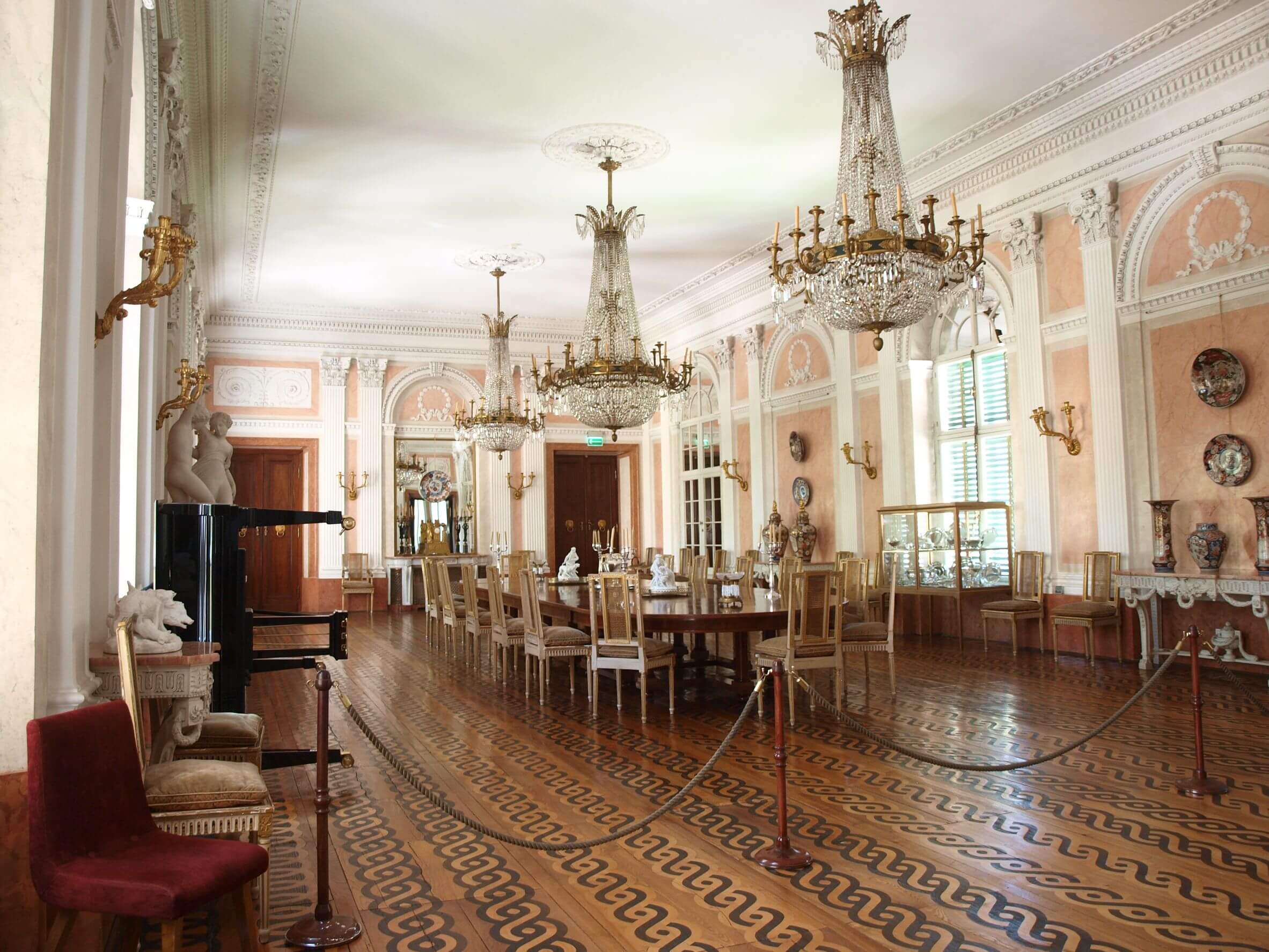 Większość dzieł sztuki, mebli, instrumentów muzycznych, broni, zegarów i sreber została dobrze zachowana.
Meble zachwycają nie tylko swą wyjątkowością pod względem wyglądu, ale także praktycznością.
W łańcuckim zamku możemy podziwiać np. biurko z XVIII wieku składające się z wielu szuflad, które można zamknąć za pomocą jednego klucza oraz stół do gry w karty z wysuwanymi popielniczkami.
Na korytarzach znajduje się imponująca kolekcja rzeźb i obrazów artystów polskich i europejskich.
Patrząc na portrety, można zobaczyć na nich niemal wszystkie pokolenia rodzin Lubomirskich i Potockich.
Oprócz kolekcji obrazów i rzeźb polskich i europejskich artystów muzeum prezentuje także zbiory sztuki prawosławnej oraz pamiątek zgromadzonych w dawnej synagodze sąsiadującej z siedzibą Lubomirskich i Potockich.
Na uwagę zasługuje także zachowany prawie w całości księgozbiór zamku, który składa się z 22 000 tomów, w tym manuskryptów, druków, czasopism, grafik, map i materiałów muzycznych.
Kompleks pałacowy otoczony jest starym parkiem w stylu angielskim, dlatego warto wybrać się tam na spacer, a później odwiedzić słynną storczykarnię.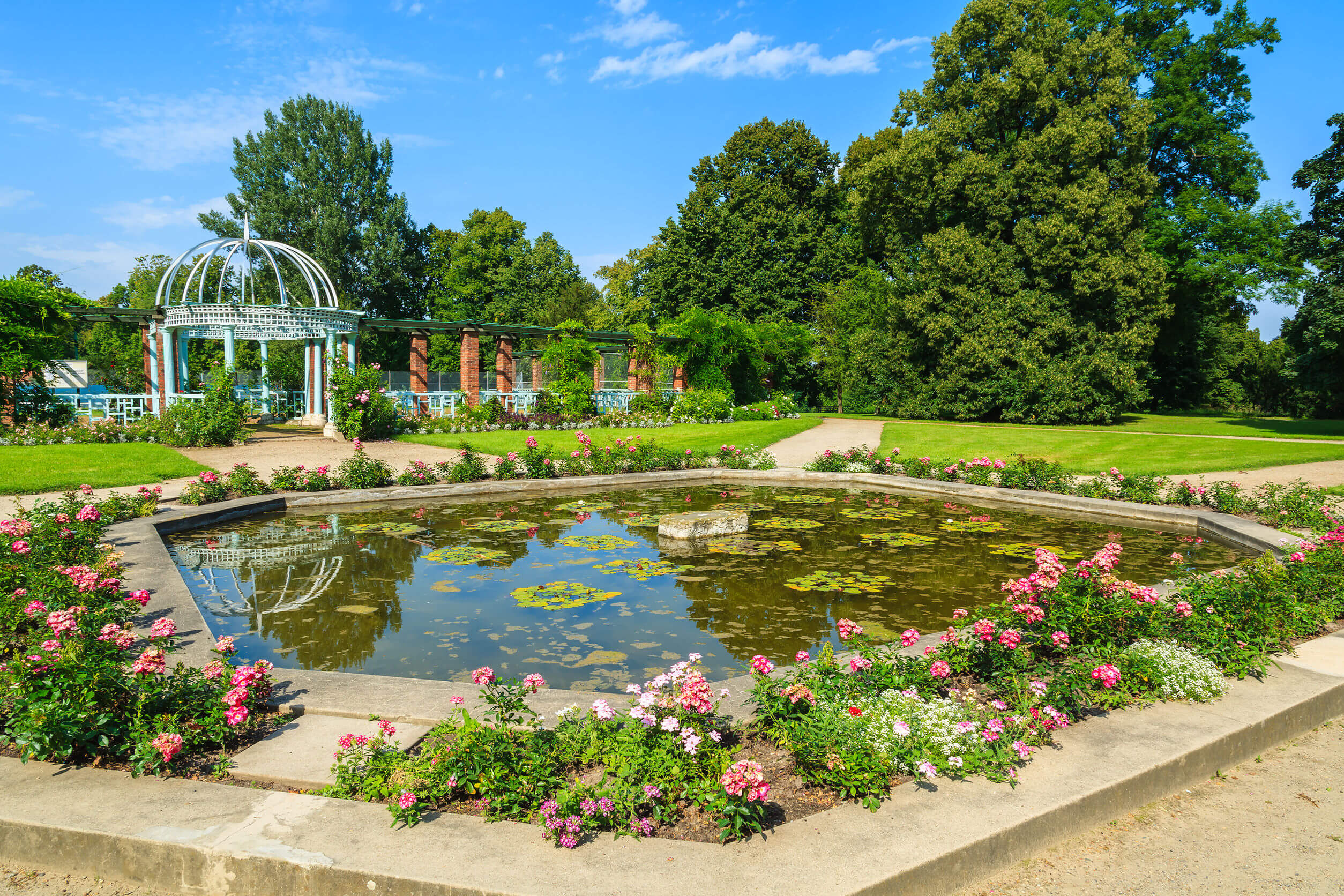 Potoccy wybudowali ją w 1904 r., gdzie sprowadzili i uprawiali około 200 gatunków roślin.
Obecnie można podziwiać około 900 z nich.
Podobnie jak wiele lat temu, najbardziej efektowne storczyki ozdabiają wnętrza zamku i cieszą oko odwiedzających.
Kwiaty w pokojach były zmieniane co najmniej dwa razy dziennie, tak aby pasowały do ​​zastawy stołowej.
Zamek w Łańcucie jest jedną z najwspanialszych arystokratycznych rezydencji w Polsce, którą jak najbardziej warto odwiedzić.
Komentarze