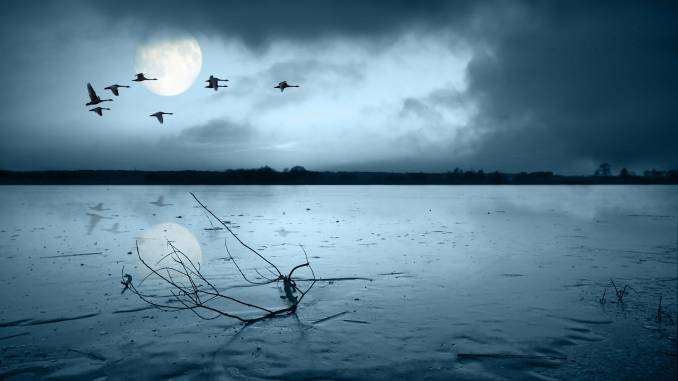 Tajemnica Jeziora Bodom stanowi niezwykłą zagadkę kryminalną. To zdecydowanie jedna z najgłośniejszych spraw dotyczących morderstwa, jaką prowadziła fińska policja. Jezioro Bodom jest zbiornikiem wodnym ulokowanym w pięknej scenerii naturalnej, oddalone jest o 28 kilometrów od Espoo. Na świecie pozostawało nieznane aż do feralnej nocy 4 czerwca 1960 roku.
Grupa nastolatków nad jeziorem
Tego dnia na plażę zlokalizowaną przy jeziorze z zamiarem przenocowania w tym miejscu pod namiotem udała się grupa nastolatków składająca się z dwóch 18-letnich chłopaków — Seppo Antero Boisman i Nils Wilhelm Gustafsson oraz dwóch 15-letnich dziewcząt — Maili Irmeli Björklund i Anja Tuulikki Mäki.
Panowie wcześniej znaleźli to miejsce w czasie wyprawy na motorach.
Do końca nie było wiadomo czy panie uzyskają możliwość wspólnej zabawy, gdyż rodzice byli przeciwni nocowani nad jeziorem.
Ostatecznie jednak dołączyły.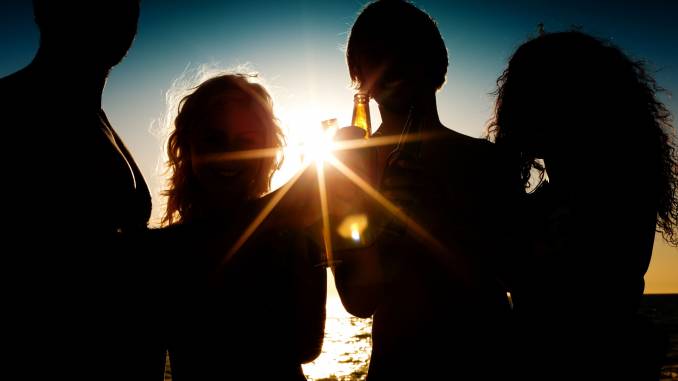 Wyprawa tej czwórki nastolatków nad jezioro Bodom jest nadal wspominana przez wielu finów.
Dzieci przybyły na przylądek Hästbergen, który wcześniej sobie wybrali, w piękny i bardzo słoneczny dzień.
Rozbili obóz, pływali w jeziorze, dobrze się bawili i śmiali.
Następnie udali się do znajdującego się niedaleko kiosku, po gumy i lemoniadę.
W okolicę namiotu wrócili około godziny 19:30.
O tej samej porze ostatni z rybaków wraz ze swoim uczeniem opuścił jezioro i wokół nie było ani jednej żywej duszy.
Właśnie wtedy po raz ostatni widziano ich przy życiu.
Ostatnia noc obozowiska
Czwórka nastolatków świetnie się bawiła, śmiali się i dokazywali, aż w końcu położyli się spać w swoim namiocie – jak się okazało po raz ostatni w swoim życiu.
Brutalny morderca zaatakował ich pomiędzy 3 a 6 rano.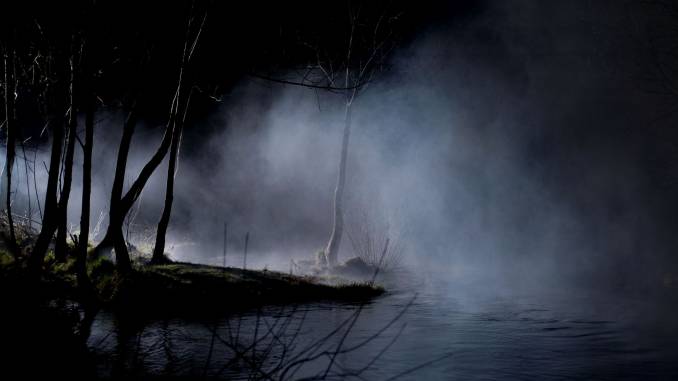 Mówiło się, że napaść dokonana została przez kogoś lub coś.
Napastnik miał skoczyć na namiot i wielokrotnie dźgać swoje ofiary nożem, przede wszystkim w korpus, kark oraz głowę z oczami pełnymi nienawiści.
U jednej z dziewcząt stwierdzono 11 ran kłutych na karku. Nils w jakiś sposób wysunął się z namiotu, jednak został uderzony kamieniem w głowę.
Morderca zbiegł, zabrał ze sobą część rzeczy należących do dzieci z Bodom – stroje kąpielowe, portfele czy dokumenty, jednak z pewnością nic co mogłoby stanowić motyw do zamordowania niewinnych nastolatków i podejmowania tak wielkiego ryzyka.
Odnalezienie dzieci z Bodom
Nazajutrz rano Erkki Johansson, wybrał się z dwojgiem swoich synów popływać w niedaleką okolicę plaży, na której obóz rozbiła zamordowana grupa nastolatków.
Zbieg okoliczności sprawił, że zauważył całkowicie zdewastowany namiot oraz leżącego nieopodal zakrwawionego Nilsa.
Niezwłocznie wezwał pomoc, jednak po przyjeździe policji oraz lekarza troje nastolatków już nie żyło.
Jedynie Nils nadal się poruszał, pomimo silnych ran, jakich doznał bronią mordercy oraz kamieniem.
Stwierdzono u niego aż 10 ran, zaś dolna i górna szczęka były złamane.
Stanowił jedyną osobę, która przeżyła ten brutalny atak.
Tajemnica jeziora Bodom-wielka zbrodnia
Ta sprawa wstrząsnęła całą Finlandią, ale nie tylko, informacje dotyczące tego bestialskiego mordu ukazywały się w nagłówkach gazet na całym świecie.
W Vantaa znajdują się groby nastolatków przypominające o wielkiej tragedii, jaka wydarzyła się przed laty.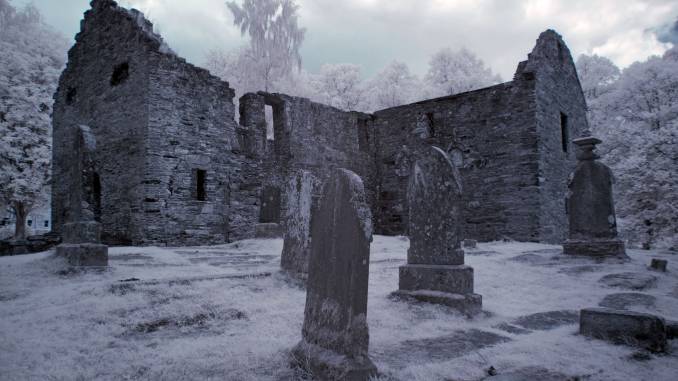 Również na przylądku Hästbergen ustawiony został niewielki drewniany krzyż, który jest pamiątką tragicznego morderstwa, jakie miało miejsce właśnie tutaj.
Motyw
Nie udało się poznać motywu.
Pobudki mordercy pozostały nieznane do dziś.
Na miejscu zbrodni nie odnaleziono żadnego tropu – jedynym była poszewka na poduszkę o wymiarach 40 × 80 cm, w której prawdopodobnie trzymał narzędzie zbrodni, zadając ciosy.
Jeden, który przeżył
Nils posiniaczony, ogłuszony kamieniem i z ranami kłutymi został przewieziony do szpitala.
Policja kontynuowała swoje postępowanie i szukała jakichkolwiek śladów, wyczekując aż, chłopak się obudzi, bo mógł pamiętać jakieś przydatne szczegóły i ułatwić złapanie mordercy.
Jego przebudzenie było jednym wielkim rozczarowaniem, bo zupełnie nic nie pamiętał, spytał, czy uległ wypadkowi samochodowemu.
Morderstwa nie pamiętał.
Po upływie miesiąca został poddany hipnozie, gdyż liczono, że uda się wyciągnąć jakiekolwiek informacje o morderstwie.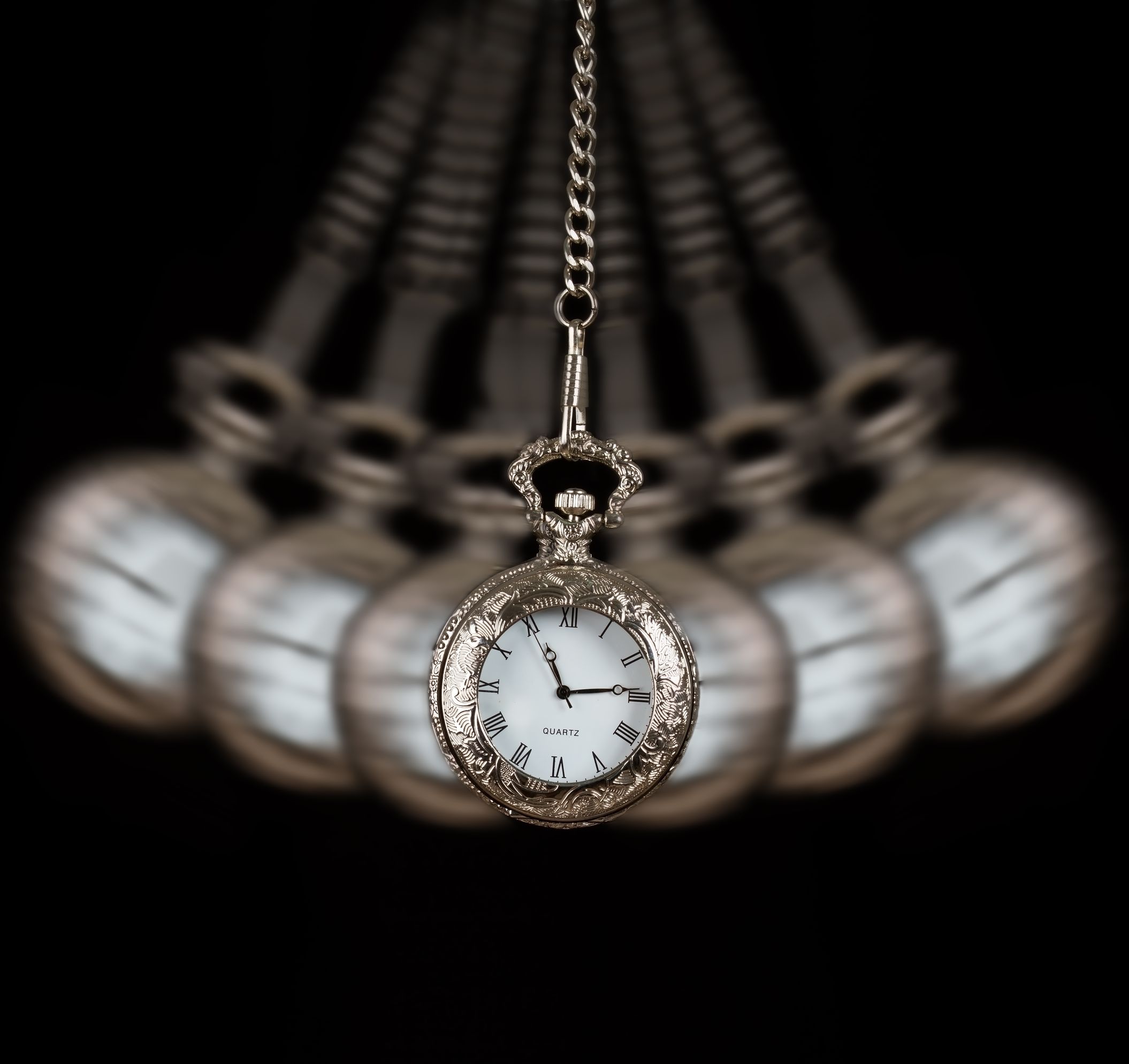 Powiedział jedynie, że jego oczy żarzyły się czerwonym światłem, co z pewnością nie wniosło wiele do prowadzonego śledztwa.
Olavi Virtanen, był jednym z naocznych świadków, ze znacznej odległości zauważył kogoś, kto wychodził znad jeziora około godziny 6 rano.
Jego również poddano hipnozie.
Skutkowało to przygotowaniem kilku portretów pamięciowych zabójcy, jednak i one na niewiele się zdały.
Plątanina teorii i presja opinii publicznej
Policja pracowała pod wielką presją, gdyż opinia publiczna nie była zadowolona z jej poczynań i oczekiwała złapania sprawcy.
Jednak nie pojawiały się żadne nowe dane, nic nie postępowało na przód.
Funkcjonariusze musieli analizować setki informacji, które do nich docierały.
Podejrzanych było wielu.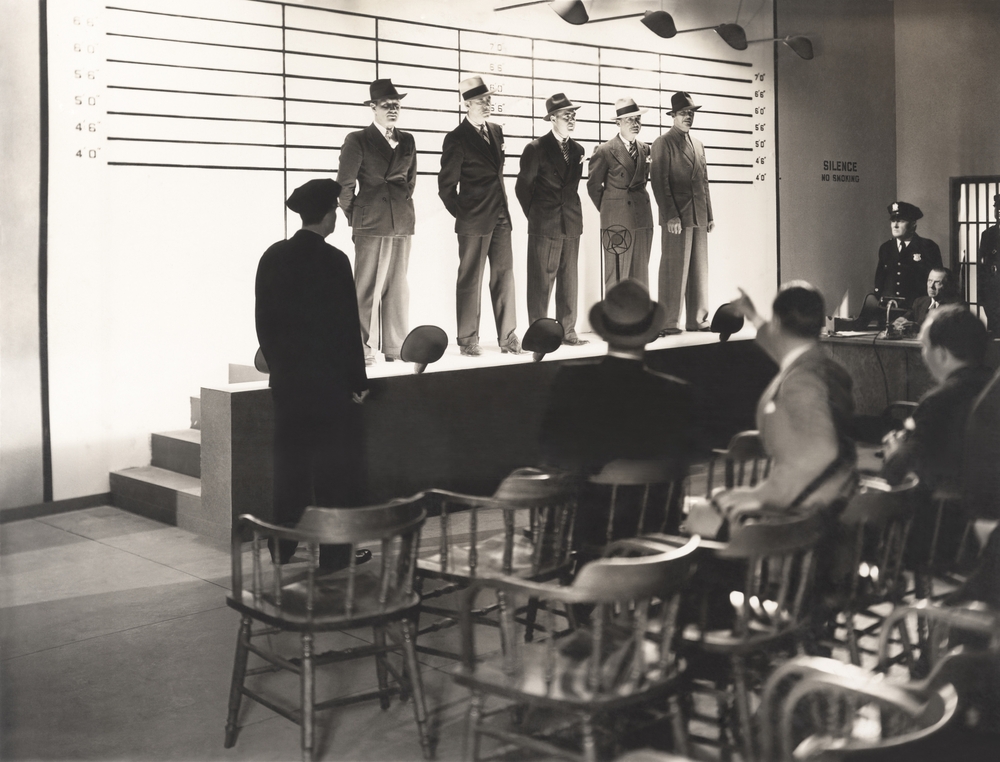 Za jednego z głównych uznano stróża pracującego w kiosku, który późnym popołudniem sprzedał dzieciom cukierki, jednak nie istniały przeciwko niemu żadne dowody, były to jedynie podejrzenia.
Kiedyś będąc pijany, w barze powiedział "Zrobiłem to", jego przyjaciele nie wiedzieli, co ma na myśli, a już kolejnego dnia utopił się w jeziorze.
Jeden z rybaków oraz rowerzysta widzieli, oddalającego się mężczyznę od tyłu, jednak nic ponad to.
Oni przez krótki okres również byli podejrzani. Podejrzewano Nilsa, jednak uznano, że miał tak dużą ilość obrażeń, że nie było możliwości, aby dał radę zabić trzy osoby.
Teoria fińskiego profesora
W roku 2003 pojawiły się nowe pogłoski i opinie dotyczące tej sprawy i została ona, na nowo nagłośniona przez media w Finlandii.
Profesor Jorma Palo opisał Niemca Hansa Assmana.
W roku 1960, gdy dokonana została zbrodnia, Palo był zatrudniony jako asystent lekarza w szpitalu, który znajdował się nieopodal miejsca zbrodni.
Po upływie 12-13 godzin od zabicia nastolatków rzeczony Niemiec pojawił się w szpitalu, mając ubrania całe we krwi i silnie pomieszane myśli w głowie, jakby stracił kontakt z rzeczywistością.
Lekarze dość szybko zorientowali się, że krew nie należy do niego.
Assman nie znał fińskiego, nie było więc możliwości skutecznego porozumienia.
Palo, wraz z innymi lekarzami wezwał policję, jednak ilość zgłoszeń, jaka pojawiała się w sprawie mordu, była tak ogromna, że policja straciła ufność.
Po krótkim czasie Assman wyszedł ze szpitala, a policja nie chciała nawet spisać zeznań Palo.
Jednak ten pozostał silnie przekonany, że to właśnie jest morderca dzieci z Bodom, jego przesłuchanie odbyło się w marcu 2003 roku, jednak Hans Assman miał rzekomo bardzo mocne alibi.
Aresztowanie i proces
Nils Gustafsson żył spokojnie przez niemal 44 lata po ataku.
Był kierowcą autobusu.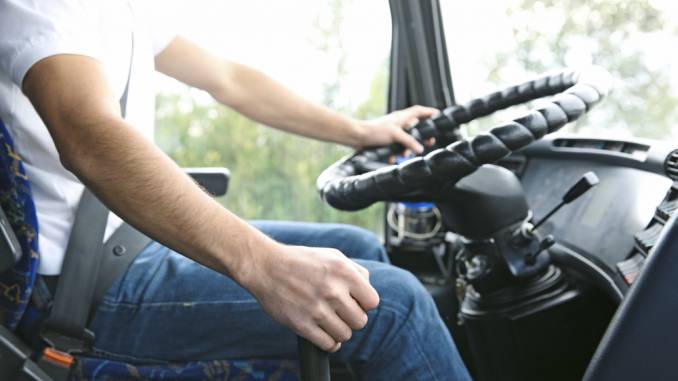 Jednak w 2004 roku został aresztowany pod zarzutem morderstwa.
Na samym początku 2005 roku Fińskie Krajowe Biuro Śledztwa ogłosiło oficjalne wznowienie sprawy w związku z pojawieniem się nowych dowodów.
Podstawą do aresztowania stała się analiza DNA krwi, znalezionej na miejscu zbrodni.
Takie badanie nie było dostępne w latach 60. XX wieku.
Teraz śledczy twierdzili, że jego wyniki wskazują bezpośrednio, że to Nils – jedyny, który przeżył tragedię nad Botom, był mordercą swoich przyjaciół.
Policyjna teoria mówiła, że u Nilsa Gsstafssona nastąpił gwałtowny atak zazdrości, ukierunkowany na jedną z ofiar, która była jego dziewczyną — Maili Irmeli Björklund.
Jednym z argumentów oskarżenia było, iż to właśnie jej napastnik zadał feralnej nocy najwięcej, bo aż 15 ciosów,podczas gdy pozostałe ofiary miały mniej ran.
Urazy stwierdzone u rzekomego mordercy również były poważne.
Proces Nilsa rozpoczął się 4 sierpnia 2005 roku.
Prokuratora wnioskowała o nałożenie na niego kary dożywotniego pozbawienia wolności za potrójne morderstwo.
Ich zdaniem nowoczesna analiza dawnych dowodów bezpośrednio wskazuje na to, iż to właśnie on dopuścił się tej strasznej zbrodni.
Obrona utrzymywała natomiast, że okrutny mord został przeprowadzony przez jedną lub więcej obcych osób oraz ukazywała, że Gustafsson doznał obrażeń takich samych jak pozostałe ofiary i w związku z tym nie dałby rady zabić trzech osób.
Jeden z policjantów twierdził, że Nils przyznał mu się do zbrodni, w czasie aresztowania mówiąc "Co się stało, to się nie odstanie, zgodzę się na 15 lat".
Jednak sąd oddalił ten dowód.
7 października 2007 roku Nils Gustafsson został uniewinniony i oczyszczony z wszelkich zarzutów.
Otrzymał również odszkodowanie w wysokości niemal 45 tys. Euro za czas spędzony w więzieniu oraz umysłową i psychiczną udrękę, jaką przyniosło mu oskarżenie.
Nierozwiązana zagadka
Tajemnica potrójnego morderstwa i napaści na czworo nastolatków nad jeziorem Bodom pozostaje nierozwiązana po dziś.
Z pewnością jednak może fascynować i rodzić wiele domysłów.
Wiemy jak, nie wiemy kto, zabił i z pewnością ta sprawa pozostanie już na zawsze nieodgadnioną tajemnicą tego miejsca i jednocześnie największą zagadką kryminalną Finlandii.
Komentarze