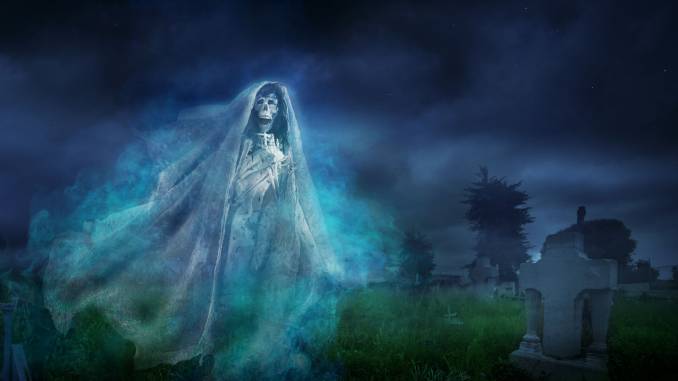 Legenda "Bell Witch" to opowieść o pewnej przerażającej istocie, która miała dręczyć rodzinę pionierów amerykańskich, na terytorium zachodniego Tennessee. Miało to miejsce w latach 1817-1821. Opowieści o duchach są stosunkowo popularne zarówno w kinematografii, jak i literaturze. Jednak tam najczęściej stanowią fikcję. Zdarzenia, jakie określa się mianem "Bell Witch", dotyczyły prawdziwych ludzi, potwierdzono je poprzez relacje naocznych świadków. Istnieją również oświadczenia składane pod przysięgą oraz rękopisy przygotowane przez osoby, które osobiście doświadczyły nawiedzenia.
Początkowa sielanka
Na początku XIX wieku John Bell wraz ze swoją rodziną przeniósł się z Karoliny Północnej na ziemie zlokalizowane wzdłuż rzeki Red River, na terenie hrabstwa Robertson w stanie Tennessee.
Dołączyli do wspólnoty Red River, której nazwa znacznie później została zmieniona na Adams. Po przybyciu na miejsce rodzina Bellów dokonała zakupu dużego domu otoczonego ziemią.
W kolejnych kilkunastu latach John Bell znacznie rozszerzył należące do siebie ziemie i posiadał aż 328 hektarów.
Dla jej pozyskania musiał m.in. wykarczować las. John Bell został również seniorem w miejscowym kościele Baptystów. Już w Tennessee urodziło się troje dzieci Bellów – Elizabeth (1806), Richard (1811), Joel (1813).
Nietypowe zdarzenia
Życie Bellów toczyło się typowo, podobnie jak innych mieszkańców społeczności. Pewnego dnia, gdy Bell kontrolował pole kukurydzy, natknął się na bardzo dziwnie wyglądające stworzenie.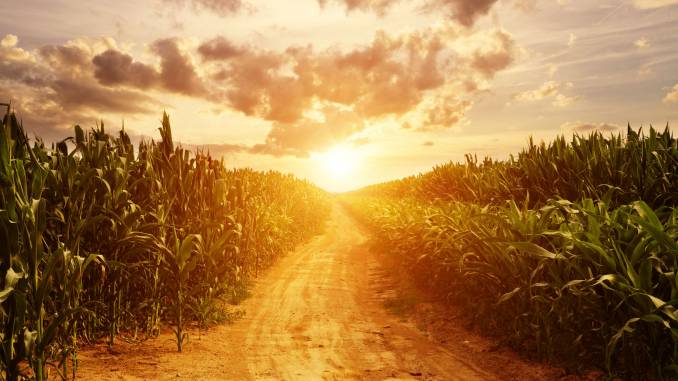 Miało to miejsce w 1817 roku. Przechodząc przez środek łanu kukurydzy, dostrzegł istotę, która miała ciało psa oraz głowę królika. Przerażony tą niecodzienną postacią oddał ku niej kilka strzałów, zniknęła.
John zapomniał o tej dziwnej sytuacji i nie wracał do niej myślami aż do kolacji. Wieczór przyniósł nieoczekiwane zdarzenia. Rodzina Bellów usłyszała "dudniące" dźwięki dobiegające z zewnątrz ich domu.
Nieznane strachy
Dźwięki, których pochodzenia rodzina nie znała, stopniowo narastały każdej kolejnej nocy. John Bell razem z synami wielokrotnie próbowali złapać winowajcę strasznych dźwięków, jednak za każdym razem wracali do domu z niczym.
Następne tygodnie były jeszcze gorsze. Dzieci Bellów budziły się przerażone i twierdziły, że szczury gryzą nogi ich łóżek.
Po pewnym czasie dzieci zaczęły donosić rodzicom, że coś, co pozostaje niewidzialne, ściąga z nich nocą nakrycia i rzuca poduszki na podłogę.
Po pewnym czasie rodzina zaczęła słyszeć w domu mało nasilone głosy. Słowa pozostawały trudne do rozróżnienia, jednak sprawiały wrażenie śpiewanych przez starszą kobietę pieśni religijnych.
Wszystkie te wzbudzające lęk wydarzenia przybierały na sile, zaś najmłodsza córka Bella zaczęła odbywać spotkania z niewidzialną istotą.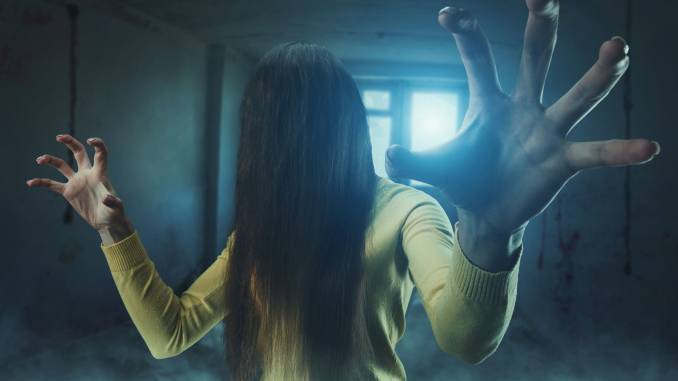 Była ciągnięta za włosy oraz policzkowana, co pozostawiało ślady na jej twarzy oraz ciele.
Początkowo Bell kazał rodzinie zachować całą sytuację w tajemnicy. Jednak z czasem zjawiska w tak dużym stopniu przybrały na sile, że postanowił powiedzieć o nich swojemu sąsiadowi i zarazem najbliższemu przyjacielowi Jamesowi Johnstonowi.
Przyjaciel wraz ze swoją żoną pozostał na noc w domu rodziny Bellów. Straszne odgłosy i nieznana obecność dały o sobie znać również im.
Gdy kołdra, pod którą spał James została zerwana, a on otrzymał wiele policzków i uderzeń, szybko wstał z łóżka i krzyknął: "W imię Pana, kim jesteś i co chcesz?".
Odpowiedź się nie pojawiła, jednak pozostała część wieczoru pozostała niezakłócona.
Z upływem czasu głos niewidzialnej istoty stawał się coraz wyraźniejszy.
Było słychać śpiewane hymny, cytaty z Pisma Świętego, inteligentne rozmowy czy też cytowane z dokładnością co do słowa kazania, które były wygłaszane w identycznym czasie i dniu, z tym że w odległości 13 mil od siebie.
Nadprzyrodzone wydarzenia szybko rozprzestrzeniły się poza niewielką osadę i dotarły aż do Nashville. Tam wzbudziły zainteresowanie generała Andrew Jacksona – późniejszego prezydenta USA.
Trzej synowie Bella brali udział w walce pod Nowym Orleanem pod dowództwem generała w roku 1819. Jackson postanowił odwiedzić gospodarstwo rodziny Bellów i przekonać się o nadprzyrodzonych zjawiskach na własnej skórze.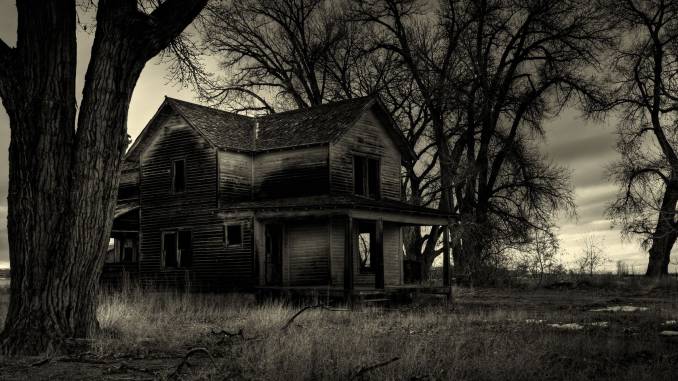 Przyjechał wraz z kilkoma mężczyznami, zadbanymi końmi i powozem. W pobliżu posiadłości rodziny powóz gwałtownie się zatrzymał, konie nie były w stanie ruszyć go z miejsca.
Próby zmuszania koni do ciągnięcia wozu oraz przeklinanie mężczyzn trwało kilka minut. Następnie Jackson krzyknął "Na wieczność chłopcy! To musi być Bell Witch".
Usłyszeli żeński głos, jednak nikogo nie widzieli. Dowiedzieli się, że mogą jechać dalej i że zobaczą się później. Po tej sytuacji mogli jechać. Dojechali do domu rodziny Bell.
Andrew Jackson oraz John Bell przeprowadzili długą rozmowę na temat Indian, oraz innych bieżących wiadomości. W międzyczasie towarzysze Jacksona oczekiwali, aż istota ukaże swoją obecność.
Jeden mężczyzna należący do otoczenia generała uważał, że jest "pogromcą czarownic". Gdy kilka godzin upłynęło spokojnie, wyciągnął lśniącą broń i ogłosił, że jego srebrna kula zabije każdego ducha, który podejmie z nim kontakt.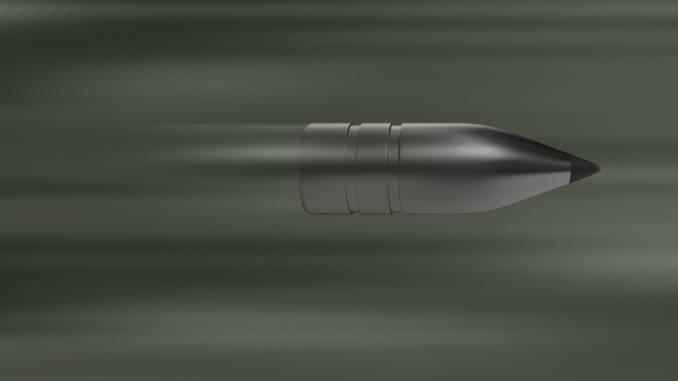 A czymkolwiek było to, co wzbudzało strach w rodzinie Bellów, z pewnością już odeszło, bo przestraszyło się pocisku.
Niemal natychmiast po tych słowach mężczyzna głośno krzyknął i doznał silnego rozciągania w różnych kierunkach. Uważał, że został unieruchomiony kołkami i poważnie pobity.
Otrzymał od niewidzialnej istoty silnego kopniaka w tylną cześć ciała, który sprawił, że został skierowany do drzwi frontowych domu.
Następnie niezwykle zła niewidzialna istota ogłosiła, że w otoczeniu generała jest jeszcze jeden oszust, który zostanie zidentyfikowany i będzie dręczony kolejnego wieczora.
Ludzie z otoczenia generała byli przerażeni i błagali go, aby jak najszybciej opuścić dom Bellów, jednak on chciał pozostać co najmniej do chwili, gdy dowie się kto, jest drugim oszustem.
Mężczyźni ostatecznie pozostawili Jacksona samego w domu i poszli spać w swoich namiotach. Przebieg kolejnych wydarzeń jest nieznany, gdyż zauważono ich bardzo wcześnie rano, prawdopodobnie zmierzających z powrotem do Nashville.
Kolejne wydarzenia
W tym samym czasie młody człowiek z sąsiedztwa Joshua Gardner zaczął interesować się najmłodszą córką Bellów Elizabeth. Uzyskali oni błogosławieństwo jednych i drugich rodziców i podjęli decyzję o ożenku.
Wszyscy byli bardzo szczęśliwi z zaręczyn. Jednak niewidzialna istotna, z powodów, które do dziś nie zostały poznane, wiele razy powtarzała Elizabeth, aby nie wychodziła za mąż za Joshue Gardnera.
Elizabeth i Joshua, nie mieli możliwości udania się w jakiekolwiek odosobnione miejsce, gdzie cieszyliby się swoim towarzystwem.
W końcu dziewczyna nie wytrzymała i zerwała zaręczyny. Spowodowało to znaczne ograniczenie prześladowań ze strony niewidzialnej istoty ukierunkowanych do niej.
Od tej pory skupiła się na Johnie Bellu. Nieustannie mówiła, że go zabije. Bell zachorował, pojawiły się skurcze twarzy oraz problemy z przełykaniem. Trwało to niemal rok, a choroba zdawała się nieustannie pogłębiać.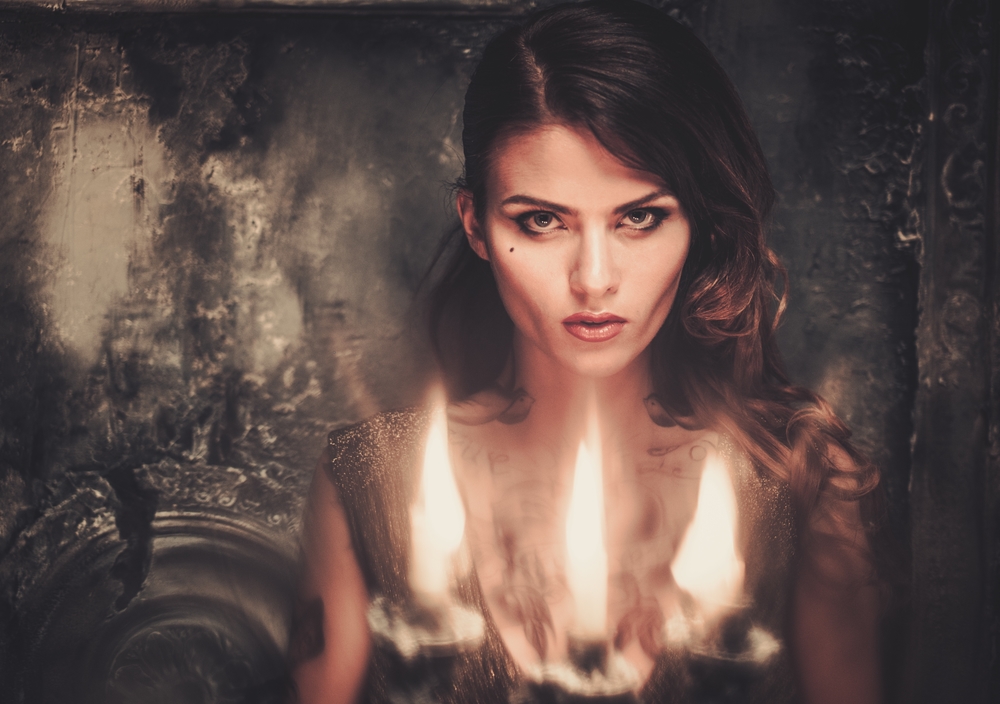 Jesienią 1820 roku nie był w stanie opuścić domu. Niewidzialna istotna zdejmowała mu buty, gdy próbował wstawać i chodzić i uderzała w twarz, gdy miał napady.
Jej straszny głos był słyszany na całym terenie gospodarstwa, pojawiały się m.in. przekleństwa oraz reprymendy w rodzaju "old John Bell".
John Bell zmarł 20 grudnia 1820 roku, a dzień wcześniej zapadł w śpiączkę. Rodzina od razu znalazła fiolkę z nieznaną substancją na dnie szafy, syn podał ją kotu, który od razu zdechł.
Niewidzialna istota zaczęła się śmiać, że dała wczoraj dużą dawkę Johnowi Bellowi i to go powaliło. John Jr. Szybko wrzucił fiolkę do ognia, wybuchła jasnym niebieskim światłem w górę komina.
Pogrzeb Bella uznawany jest za jeden z większych, jakie odbyły się w Robertson Country w stanie Tennessee.
Kiedy rodzina i wszyscy bliscy i znajomi zaczęli opuszczać cmentarz, istota głośno się zaśmiała i zaczęła śpiewać piosenkę o butelce Brendy.
Podobno nie przestała do czasu, aż ostatnia osoba nie opuściła cmentarza. W późniejszym okresie zdecydowanie rzadziej ujawniała się bliskim Johna Bella, zdawało się więc, że jej cele zostały osiągnięte.
Komentarze