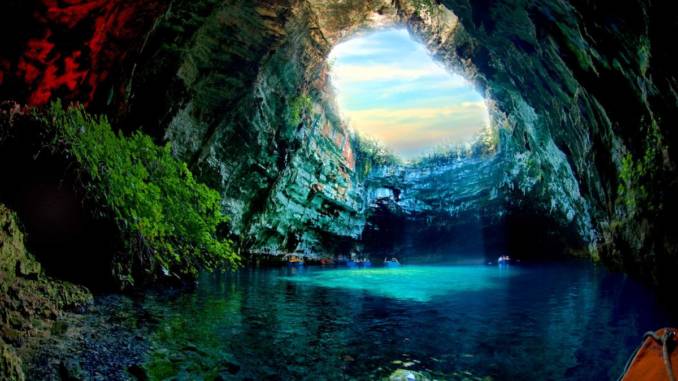 Jaskinia Hang Son Doong to prawdziwy, naturalny cud, uznany za największą jaskinię na świecie. Znajduje się w samym sercu Parku Narodowego Phong Nha-Ke Bang w prowincji Quang Binh w środkowym Wietnamie. To tutaj rzeczywistość splata się z magią rodem ze świata filmów fantasy.
Imponujące rozmiary
Niewiarygodny system blisko 150 podziemnych jaskiń znajduje się w Parku Narodowym Phong Nha-Ke Bang, w centralnej części Wietnamu, przy granicy z Laosem, liczy prawie 140 km długości.
Część z nich do dzisiaj pozostaje nieodkryta. Jednak jedna, największa robi piorunujące wrażenie.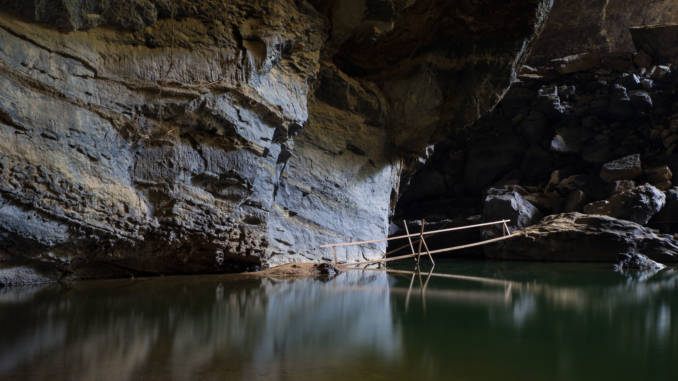 W olbrzymiej komorze jaskini Hang Son Doong nazywanej również "jaskinią górskiej rzeki", mającej ponad 200 m wysokości, 150 m szerokości i 5 km długości, zmieściłby się czterdziestopiętrowy wieżowiec lub Boeing 747.
Wyprawa w jej głąb to fascynująca przygoda, przypominająca wycieczkę do innego wymiaru.
Geologia jaskini Hang Son Doong
Park Narodowy Phong Nha-Ke Bang w Wietnamie zawiera najstarszy system krasowy w Azji, liczący 400-450 milionów lat. Hang Son Doong jest w porównaniu z nim stosunkowo młoda, ponieważ analiza osadów datuje jej powstanie na zaledwie 3 mln lat temu.
Jaskinia Hang Son Doong została wydrążona przez potężną rzekę Rao Thuong, która niszczyła wapień i tworzyła olbrzymie tunele w Górach Annamskich.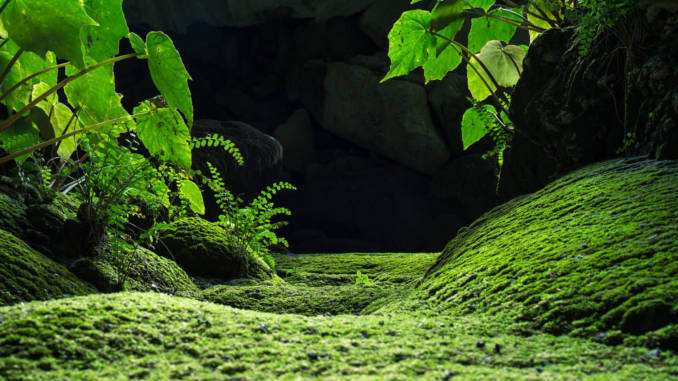 W miejscach, w których wapienne skały były niestabilne, sklepienie osunęło się i stworzyło pustą, ogromną przestrzeń – "okno" na świat zewnętrzny.
Odkryć zakryte
Od najmłodszych lat Ho Khanh lokalny mieszkaniec tamtejszych terenów spędzał całe tygodnie na wędrówkach po dżungli Parku Narodowego Phong Nha-Ke Bang, szukając pożywienia i drewna oraz innych znalezisk, które mógłby sprzedać.
W 1990 r. podczas jednej z takich wypraw mężczyzna natknął się na otwór w wapiennym urwisku.
Postanowił sprawdzić to miejsce.
Kiedy się do niego zbliżył, zauważył, że z otworu wydobywa się mgła i słychać szum rzeki szalejącej gdzieś w głębi jaskini.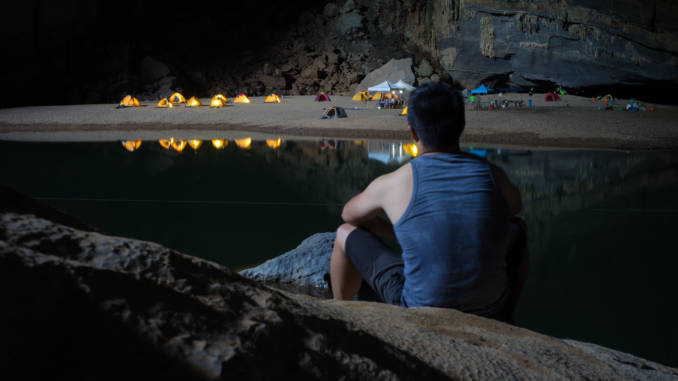 Kiedy poczuł, jak z jaskini wydobywa się silny wiatr, postanowił ruszyć dalej bez dalszej penetracji terenu.
Kilka dni później dotarł do domu, ale zapomniał o swoim odkryciu i nie myślał o nim więcej.
W tym samym czasie dwóch członków organizacji speleologicznej British Cave Research Association (BCRA), Howard i Deb Limbert dotarli do Parku Narodowego Phong Nha-Ke Bang z zamiarem przeprowadzenie eksploracyjnych wypraw w okolicznych jaskiniach.
Pewnego dnia na swojej drodze spotkali Ho Khanha, który wspomniał ekspertom o tajemniczej jaskini.
Zaintrygowania speleolodzy poprosili mężczyznę, aby ten spróbował wskazać im drogę do tego miejsca.
Po wielu nieudanych próbach dotarcia do jaskini odpuszczono jej poszukiwania.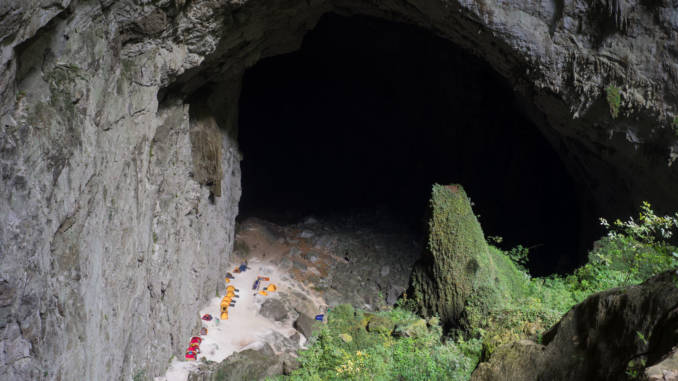 Wydawało się, że mężczyzna zupełnie zapomniał o jej dokładnej lokalizacji, a wszelkie próby zagłębiania się w dżunglę były bardzo ryzykowne.
W 2008 r. podczas kolejnej wyprawy po jedzenie Ho Khanh ponownie odkrył tajemniczy otwór do jaskini.
Tym razem jednak starannie zanotował prowadzącą do niej ścieżkę.
Rok później poprowadził tam Howarda, Deb i zespół speleologów, którzy przez dwa lata odkrywali wnętrza tej magicznej jaskini.
Jaskinia Hang Son Doong i cuda natury
Jaskinia Hang Son Doong to prawdziwy cud natury.
Oprócz ogromnej przestrzeni fascynujący jest jej krajobraz.
Olbrzymie, wyłaniające się stalagmity i posągi zwisających z sufitu stalaktytów budzą wielki podziw, a przejście zdobione starożytnymi skamielinami świadczą o milionach lat historii tego magicznego punktu na Ziemi.
W miejscach, w których sklepienie się osunęło i podziemia otrzymały dostęp do promieni słonecznych świata zewnętrznego powstała przepiękna dżungla.
Unikatowy ekosystem – tropikalna roślinność, jeziora, plaże i rzeki wydają się surrealistyczne.
Cała sceneria otoczona jest mgłą przeplataną wpadającymi promieniami słonecznymi.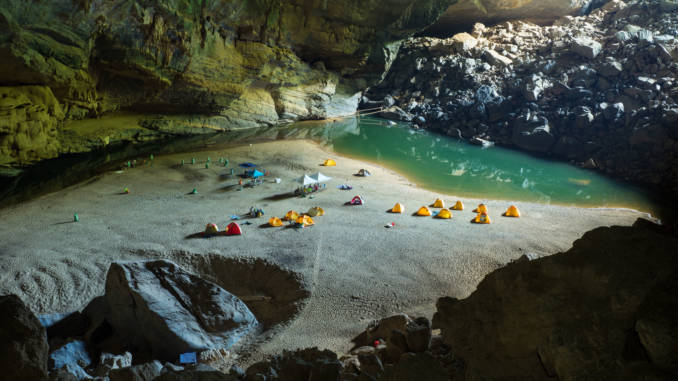 Magia kolorów, klimatu, natury i ukształtowania terenu sprawia, że jaskinia Hang Son Doong wydaje się jedynie wytworem komputerowej fikcji, a nie namacalnym tworem natury.
Od 2013 roku jaskinia Hang Son Doong jest udostępniona dla zwiedzających.
Wyprawy mogą odbywać się tylko w zorganizowanych grupach od lutego do sierpnia.
Ilość miejsc jest ograniczona (do 500-600 osób rocznie).
Wyprawy organizuje firma Oxalis.
Uczestnicy muszą wykazać się bardzo dobrą kondycją fizyczną.
Ekspedycja do jaskini Hang Son Doong trwa 4 dni i 3 noce (plus 1 noc przed i 1 noc po wyprawie).
Zakłada ponad 50-kilometrowy trekking, a jej koszt to bagatela 3000 dolarów.
Komentarze