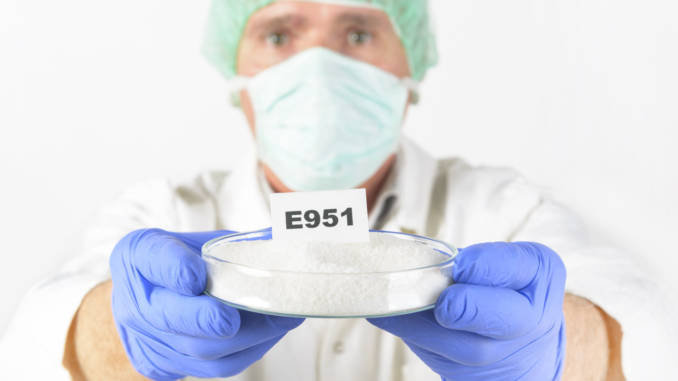 Aspartam, czyli środek prowadzący ku zdrowiu i lepszemu życiu. Przynajmniej tak nam wmawiają pseudo eksperci oraz pseudo lekarze, dlaczego tak ich nazywamy?
Dlatego że aspartam jest bardzo szkodliwy, mało tego obecnie obok fluoryzacji i GMO, czyli produktów zmodyfikowanych genetycznie to jeden z najważniejszych problemów na płaszczyźnie żywieniowej.
Jakiś czas temu poświęciliśmy serię artykułów problemowi fluoryzacji, dziś zajmiemy się aspartamem, który jest równie niebezpieczny, a może nawet jeszcze bardziej.
Aspartam – niebezpieczna substancja
Jego niebezpieczeństwo jest o tyle wysokie, o ile społeczeństwo nie zdaje sobie sprawy z jego szkodliwości, ale jak ma sobie zdawać z tego sprawę, skoro praktycznie wszędzie wmawia się nam, iż jest on w pełni zdrowy i przebadany na wszelkie możliwe sposoby.
Od lat prowadzi się kampanię informacyjną, mającą na celu przestrzec każdego przed stosowaniem cukru, który stanowi dosłownie uosobienie wszelkiego zła. Mówią cukier nie, ale aspartam już tak.
Z pewnością nie raz słyszeliśmy te slogany typu zero kalorii i zero cukru, to właśnie głównie pod tymi określeniem ukrywa się aspartam i szkodzi naszemu zdrowiu w każdym momencie, w którym spożyjemy produkty zawierające ten składnik.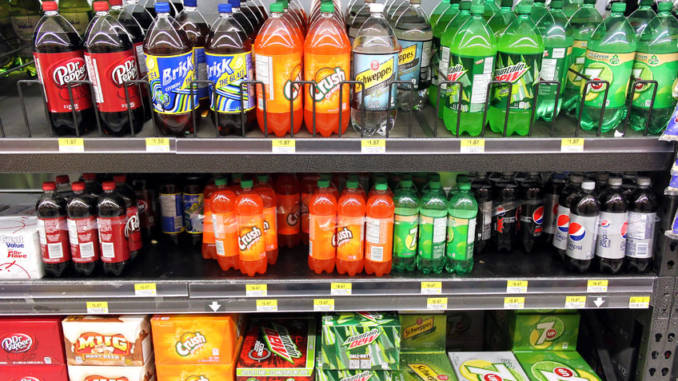 Zatem jakie jest prawdziwe oblicze wyżej wymienionego składnika? Oczywiście negatywne i szkodliwe i to powinniśmy zapamiętać, a teraz przejdźmy do szczegółów.
Obecnie istnieją przepisy prawne, które w konkretny sposób regulują świat produktów spożywczych, a wszystko po to, aby pokarm trafiający na nasz stół był najwyższej klasy i stanowił źródło zdrowia.
Nieoficjalnie jednak mówi się i jest to praktycznie pewne, przynajmniej dla każdego, kto chociaż trochę zagłębił się w świecie GMO czy różnego rodzaju dyrektyw Unijnych dotyczących pokarmów, że przepisy żywieniowe i zdrowotne to tak naprawdę ułuda coś, co teoretycznie istnieje, jednak w rzeczywistości nie spełnia swojej powinności.
Jeżeli założymy, że fluoryzacja oraz GMO są szkodliwe dla zdrowia, a wiele badań wskazuje jednoznacznie, że tak właśnie jest, ale mimo to są one nadal lansowane i wdrażane na coraz to nowsze etapy dystrybucji, to bardzo łatwo dojść do wniosku, że coś tutaj jest nie tak.
Co jest nie tak?
Otóż jest to działanie celowe, mające za zadanie osłabić nasze zdrowie, sprawić by współczesna cywilizacja dosłownie wyrastała na lekach, a tym samym płaciła coraz większe pieniądze na rzecz koncernów farmaceutycznych.
Kogoś to może zdziwić, że nasze zdrowie dla nich jest nic nie warte, oni wolą, gdy chorujemy, ponieważ wówczas zbijają fortunę. Na szczęście jest coraz więcej osób, które mają świadomość tego, że świat staje się zakładnikiem leków.
Mamy lekarstwa na ból głowy, zapalenie ucha, dosłownie na wszystko. Jednak nikt nie zastanawia się jak temu zapobiegać. Po co komuś lek przeciw bólowy skoro, przyczyna nadal pozostanie niewyleczona.
Aspartam, na każdej półce
Powróćmy jednak do aspartamu, który wymknął się już wszelkiej kontroli. Świat a w zasadzie ludzie, biegający za odchudzaniem nie dostrzegali prawdy, dla nich liczyło się jedno, mniej kalorii, mniej cukru, a więcej aspartamu.
Euforia nieświadomej cywilizacji zapoczątkowała szkodliwą i okrutną modę na produkty zawierające wyżej wymieniony składnik.
Aspartam, potocznie nazywany słodzikiem, jest ponad sto razy słodszy od cukru, przy czym posiada praktycznie zero kalorii.
Aspartam stosowany jest w napojach takich jak cola light, napoje energetyczne, mleczne czy też bezalkoholowe, ponadto nie możemy zapomnieć o gumach do żucia, drażetkach odświeżających nasz oddech, mrożonych deserach, sosach do lodów, rozpuszczalnych herbatach i kawach, słodzik jest także dodawany coraz częściej do niektórych wędlin oraz ryb.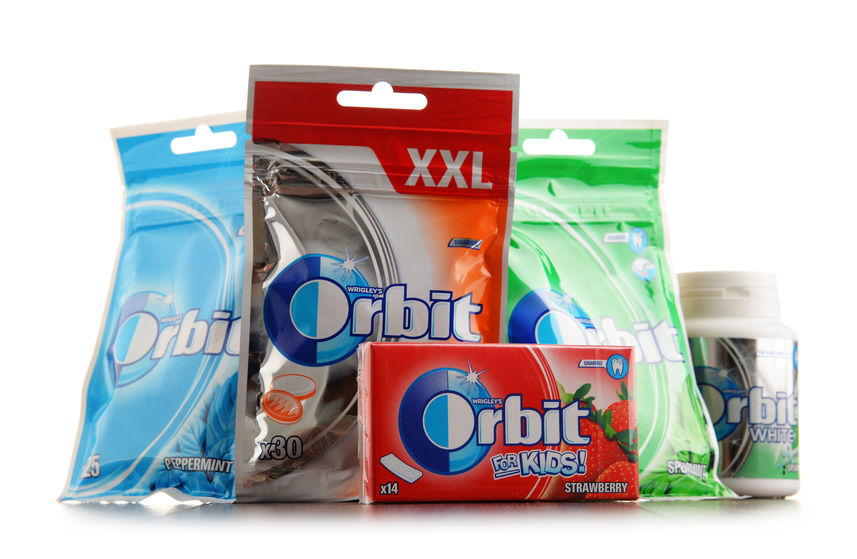 Według wielu ekspertów aspartam to dziś najbardziej niebezpieczna substancja, jaka jest dostępna na rynku i jaką dodaje się do żywności. Środek ten może wywoływać nowotwory mózgu, stwardnienie rozsiane, chorobę Parkinsona oraz Alzheimera, epilepsję, chłoniaki, cukrzycę oraz zaniki pamięci.
Jednak szczególną uwagę należy zwrócić na cukrzycę, ponieważ jest ona dziś jedną z chorób cywilizacyjnych, przynajmniej tak sobie to określają ładnie eksperci z UE czy ONZ. Nie czekajmy na to, co stwierdzi jedna czy druga komisja, ponieważ wówczas może być już dla nas i dla naszego zdrowia za późno.
Już dziś zrezygnujmy z wszelkich odmian słodzików i produktów zawierających aspartam. Podobnie sytuacja ma się w przypadku fluoru, który także jest energicznie wprowadzany do użytku powszechnego, fluoryzacji i aspartamowi mówimy stanowcze nie.
P.S. Informacje są prywatnymi opiniami i poglądami. Nie są pisane przez lekarza. Nie są one fachową opinią, ani poradą medyczną. Nie mogą zastąpić opinii i wiedzy pracownika służby zdrowia, np lekarza. Wszelkie rady które są na mojej stronie, stosujesz wyłącznie na własną odpowiedzialność.
Komentarze