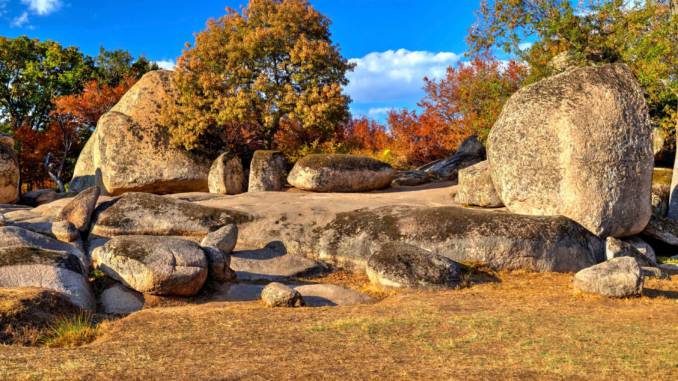 Kamienne sanktuarium Beglik Tash położone jest w Bułgarii na południowym wybrzeżu Morza Czarnego około 5 km od Primorska. Bułgarskie media nazywają to przecudne miejsce bułgarskim Stonehenge. Ten niesamowitym obiekt obrazujący wierzenia oraz kulturę prehistorycznej ludzkości jest godny polecenia tym wszystkim, którzy uwielbiają podziwiać niesamowite pozostałości kultur dawnych cywilizacji.
Historia megalitycznego sanktuarium
Archeologowie przypuszczają, że to niezwykłe kamienne sanktuarium powstało około XIV w. p. n.e. i funkcjonowało do około IV w. n. e.
Obiekt ten służył, jako świątynia, kalendarz astronomiczny oraz funkcjonalny zegar słoneczny.
Często odbywały się tam rytuały na część Boga Słońca, Bogini Matki Ziemi oraz Boga Dionizosa.
Ten kamienny kompleks złożony jest z 16 grup głazów, które robią ogromne wrażenie swoją wielkością oraz zmuszają każdego turystę do zamysłu, w jaki sposób ludziom nieposiadającym maszyn mechanicznych udało się zbudować z tak ogromnych głazów takie majestatyczne miejsce.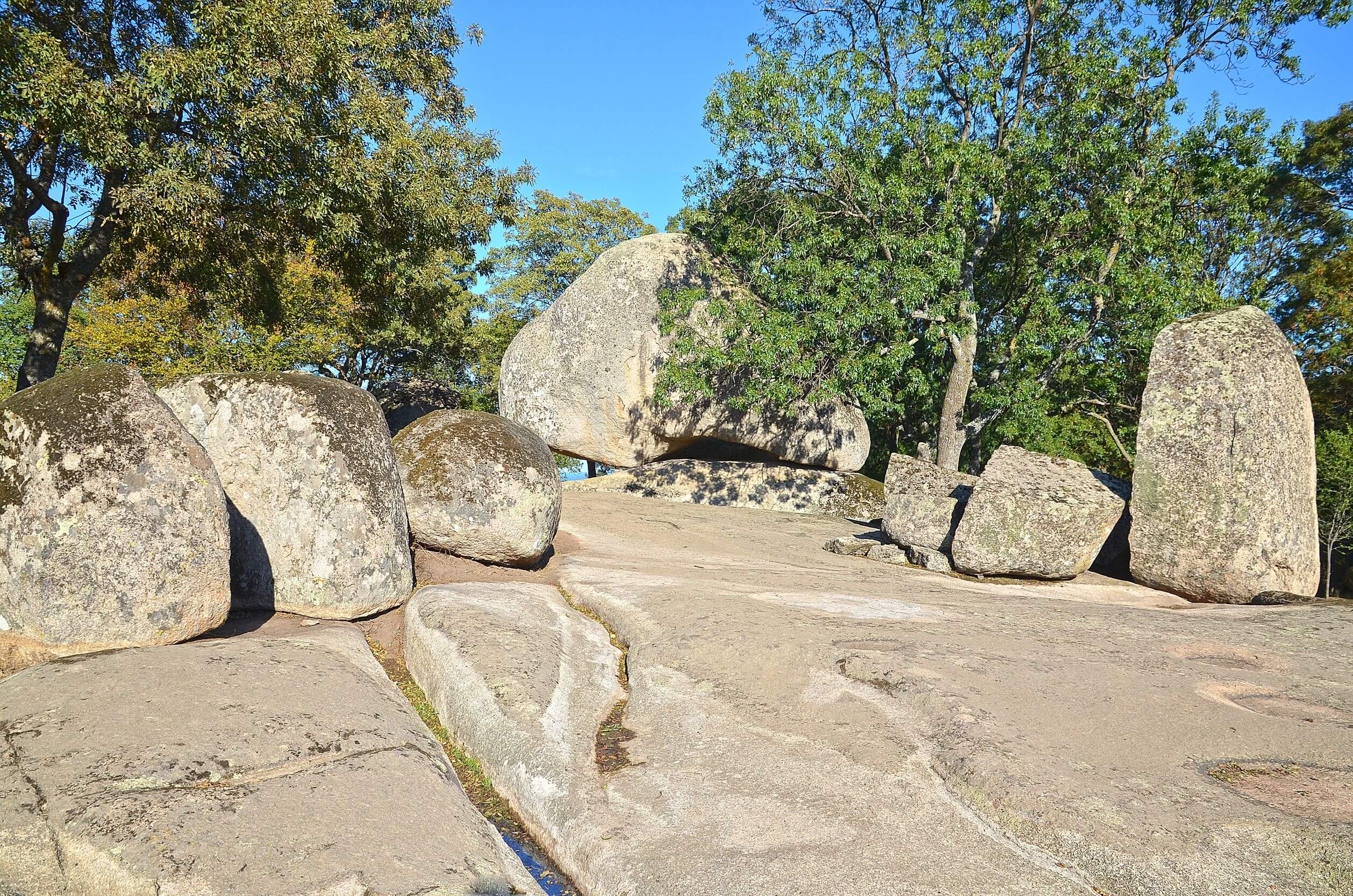 Wszystkie skały ułożone są na okręgu o średnicy około 56 metrów.
Beglik Tash jest najmłodszym tego typu znaleziskiem, gdyż unikalność tego miejsca odkryto dopiero w 2003 roku.
Przyczyną takiego stanu rzeczy był bułgarski komunista Todor Żiwkow, ponieważ tereny, na których znajduje się sanktuarium Beglik Tash były jego własnością, dlatego były niedostępne dla badaczy naukowych aż do czasu upadku komuny w Bułgarii.
Jak dotrzeć do świątyni Beglik Tash?
Ci, którzy chcą odwiedzić megalityczną świątynię, powinni zatrzymać się w Bułgarii na południowym wybrzeżu Morza Czarnego, w okolicach Primorska.
Tu bowiem można nie tylko rozkoszować się kąpielami w słonej, morskiej wodzie, lecz w wolnej chwili wybrać się do niezwykłego sanktuarium kamiennego Beglik Tash.
Jest ono położone pośrodku lasu na ogromnej polanie.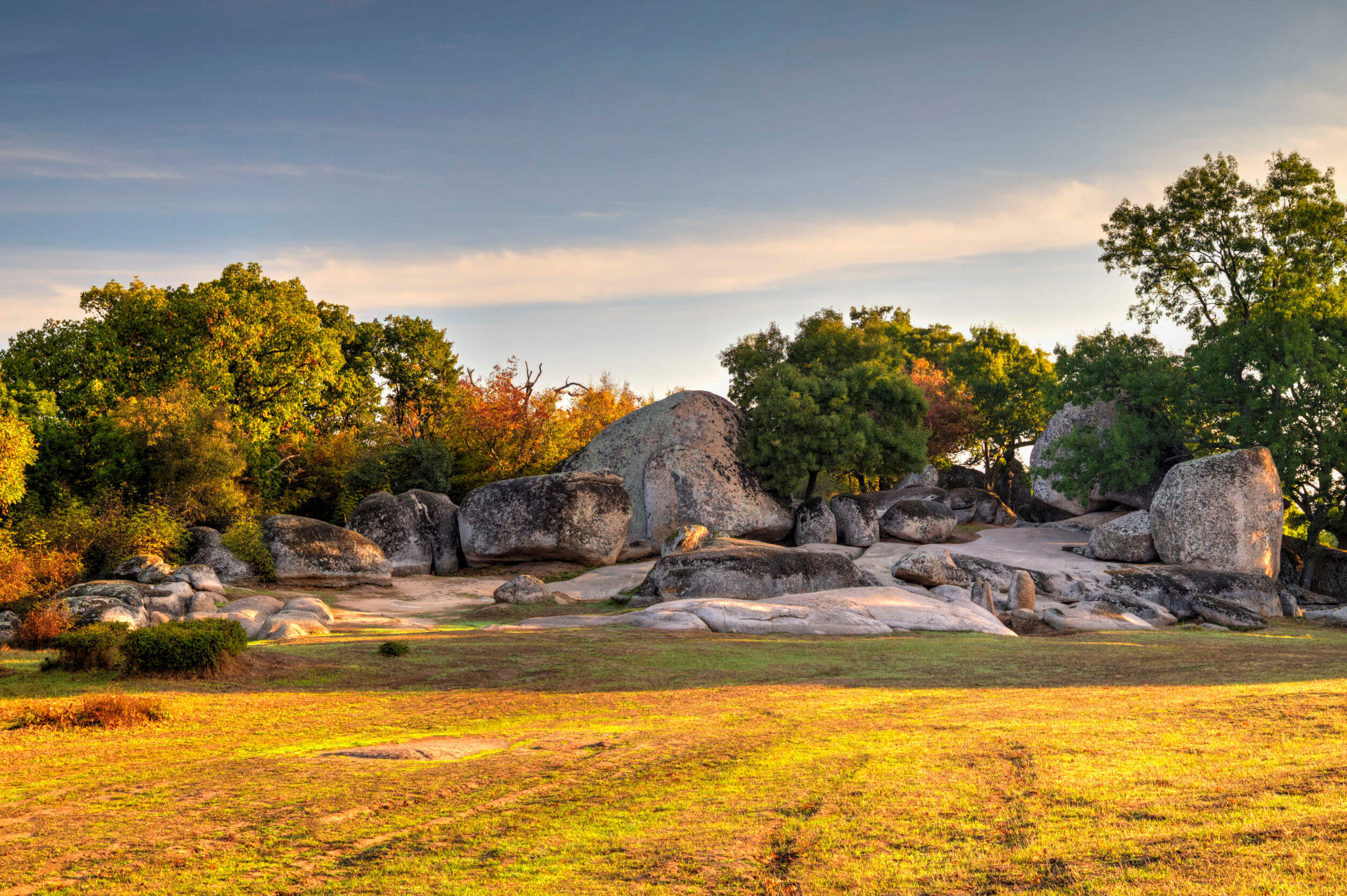 Początek niesamowitej wycieczki rozpoczyna się w Primorsku na drodze asfaltowej wiodącej do tego niesamowitego miejsca.
Już po przejściu pierwszego kilometra warto obrócić się do tyłu, by móc podziwiać cudowny widok Primorska otoczonego Morzem Czarnym.
Po przejściu czterech kilometrów należy skręcić w prawo i po pokonaniu kolejnego kilometra turysta znajduje się na miejscu.
Tu ukazuje się zdumiewający widok ogromnych głazów mających swoje symboliczne znaczenie.
Rytualne oraz symboliczne głazy
Już po wejściu do sanktuarium Beglik Tash widzimy szereg miejsc o rytualnym i symbolicznym wymiarze.
Warto zatrzymać się przy pierwszym z nich, gdzie można podziwiać łoże małżeńskie otoczone wielkimi głazami ofiarnymi z wydrążonymi kanałami na różnorodne rytualne płyny takie jak: wino, mleko, oliwę czy wodę.
W tym miejscu kapłan wraz z kapłanką reprezentowali Boga Słońca oraz Boginię Matkę w noc, która to poprzedzała letnie przesilenie.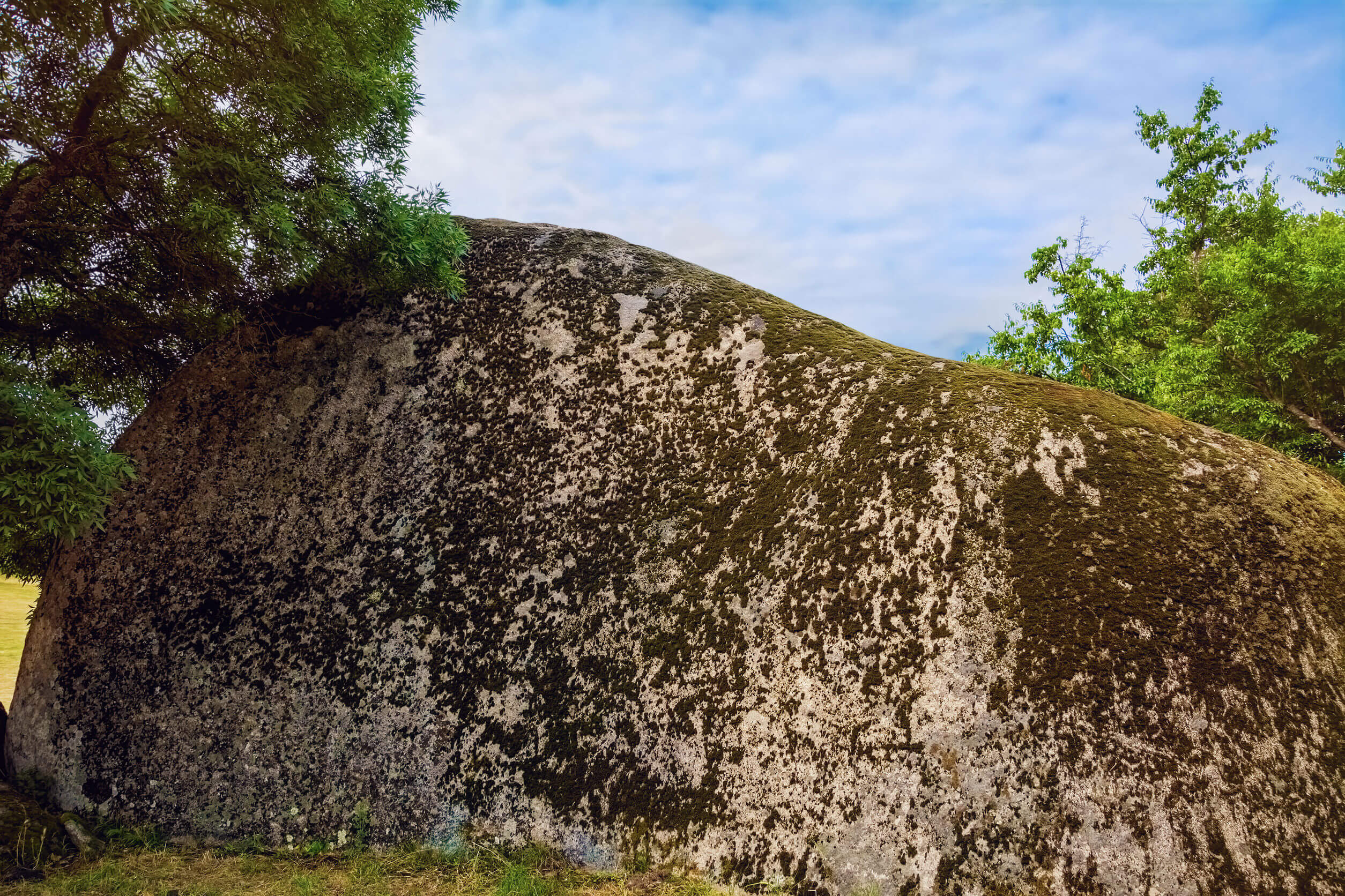 Nieopodal pomiędzy wielkimi głazami ustawiony jest tron, na którym mógł zasiadać tylko i wyłącznie Tracki Kapłan-Król.
W miejscu tym każdy turysta może zostawić symboliczny grosik.
Tuż obok tronu na wielkim stu tonowym menhirze znajduje się odciśnięta stopa Boga Słońca.
Natomiast po przeciwnej stronie kręgu znajduje się odcisk stopy Bogini Matki.
Z kolei w tylnej części kręgu można podziwiać zegar słoneczny, który to jest złożony z 16 płyt i posiada obelisk w środku.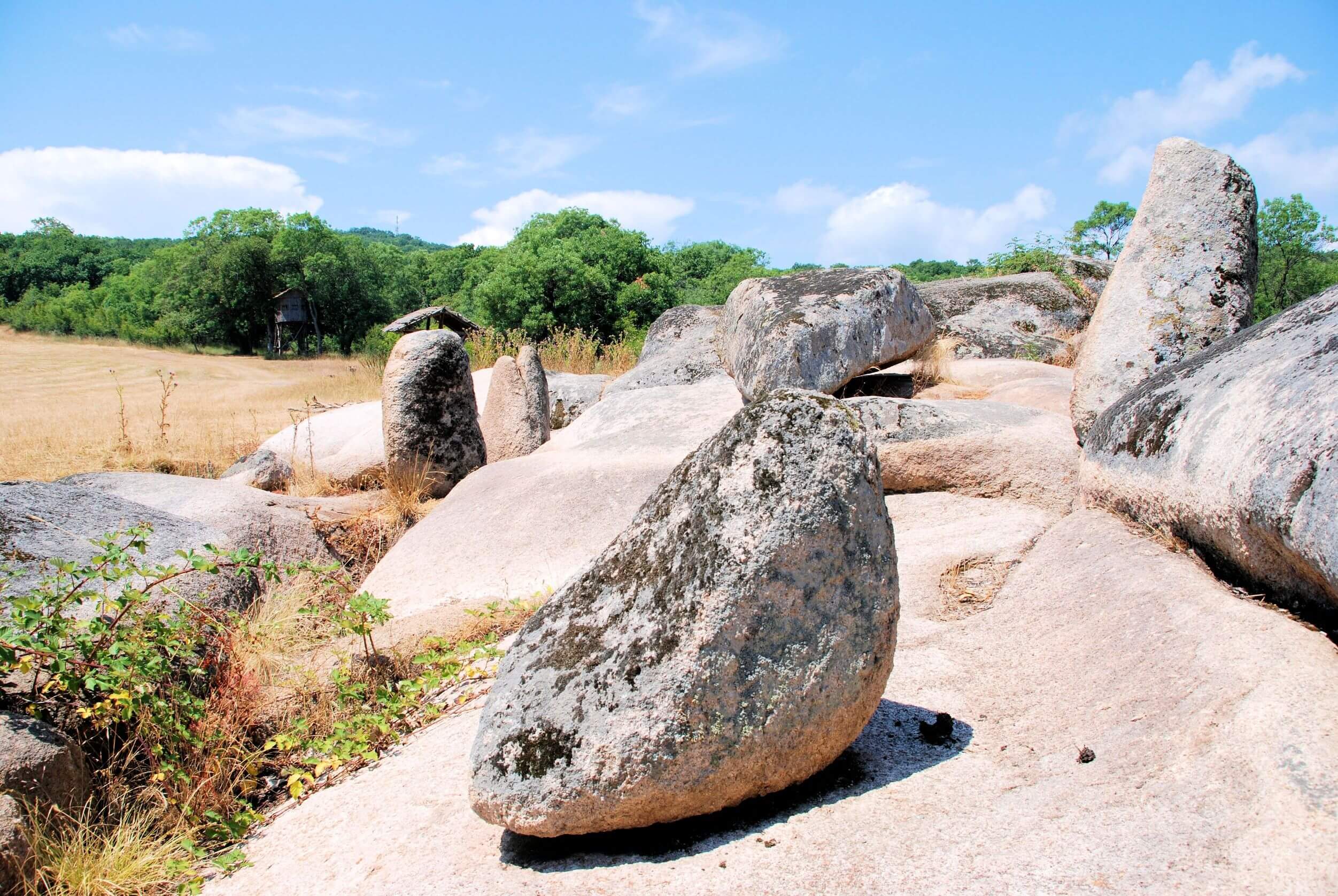 Warto również obejrzeć labirynt, w którym znajduje się właściwy kierunek do Podziemnego Królestwa Hadesu.
U podstawy skały wydrążony jest otwór przez który "wtajemniczony" wchodził do podziemnego świata.
Nieopodal znajduje się główny dolmen, jakim jest Święta Grota – Grota Łono.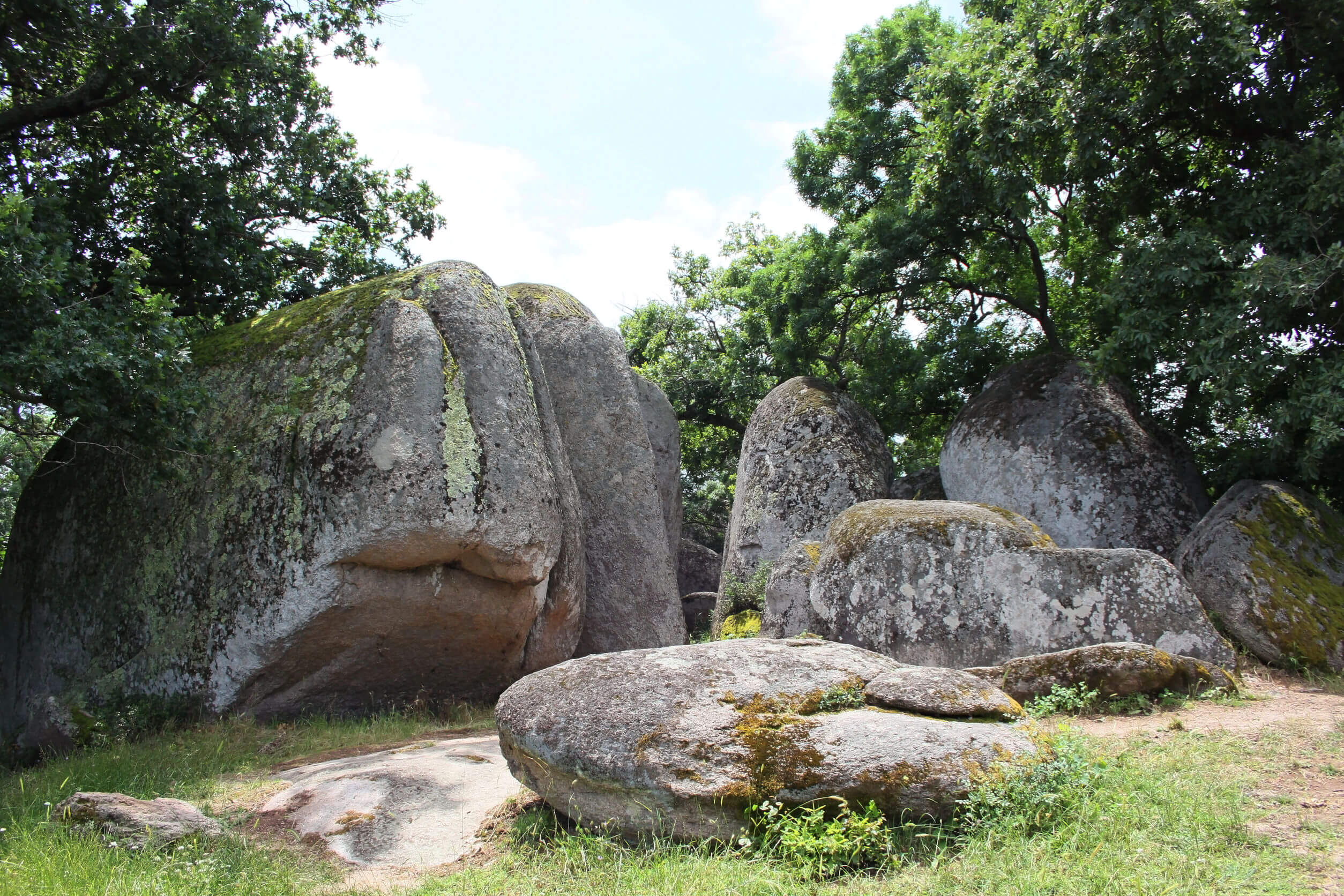 Kamiennie sanktuarium Beglik Tash jest niezwykle ciekawym miejscem.
Ten jedyny w swoim rodzaju obiekt jest doskonałym świadectwem prehistorycznych czasów oraz wierzeń z pogranicza świata duchowego i materialnego dawnej ludzkości.
Dzięki temu można dostrzec, że owe dwa światy już w czasach najdawniejszych współistniały ze sobą, a przechadzając się pomiędzy ogromnymi skałami, można na własnej skórze poczuć wierzenia dawnych cywilizacji.
*Czerwoną czcionką zaznaczono odnośniki np. do badań, tekstów źródłowych lub artykułów powiązanych tematycznie.
Komentarze