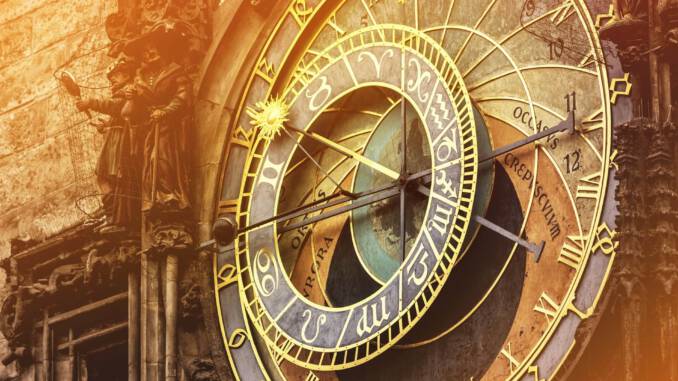 Praski zegar astronomiczny jest jednym z najcenniejszych, ale też najpopularniejszych symboli Pragi w Czechach. Znany jest też jako praski Orloj,  znajduje się on na południowej ścianie Ratusza Staromiejskiego. Każdego dnia przed pokazem gromadzą się tłumy ludzi z różnych części świata, aby obejrzeć fascynujące przedstawienie tego urządzenia.
Zegar astronomiczny i jego budowa
Praski zegar astronomiczny to najstarszy, ale też najbardziej misternie wykonany zegar, który kiedykolwiek powstał.
Jest wiele opowieści na temat powstania praskiego zegara, ale najbardziej znana jest ta, która opowiada, że został on zbudowany przez Mistrza Hanuša.
Żyjący w tamtych czasach rajcy miasta tak bardzo byli zachwyceni zegarem i zaczęli się obawiać, aby Mistrz Hanuš nie zbudował takiej samej kopii w innym kraju.
W związku z tym pewnego dnia wydali rozkaz, zgodnie z którym pewnej ciemnej nocy Mistrz Hanuš został oślepiony i dzięki temu taki zegar jest tylko w Pradze.
Jednak nie wiadomo, czy ta opowieść jest prawdziwa.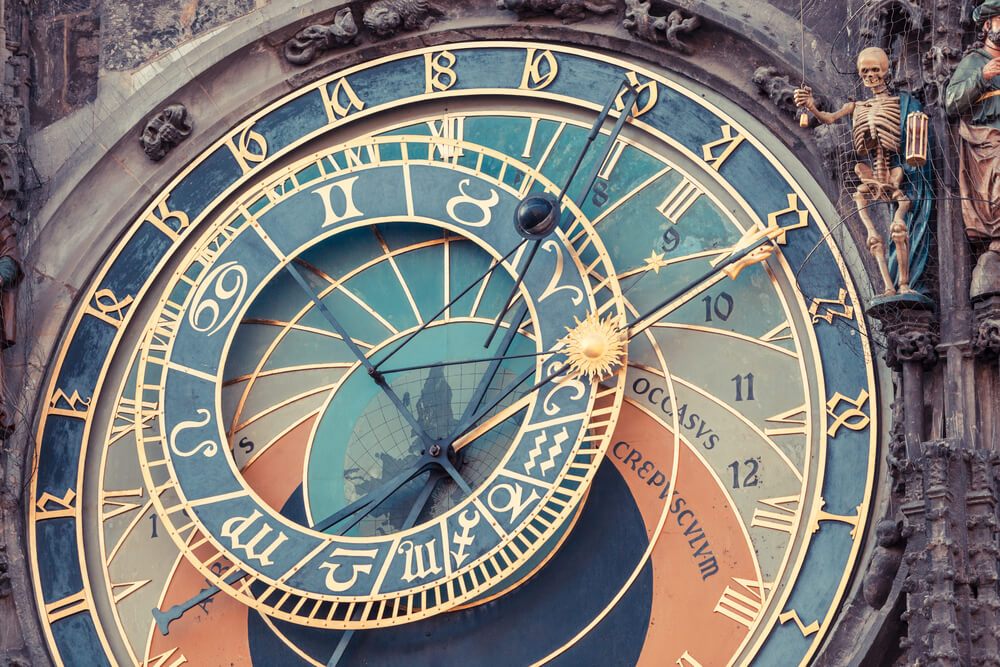 Hanuš żył naprawdę i był zegarmistrzem w Pradze w latach 1475 – 1497 i przez długi czas to właśnie on uchodził za twórcę zegara astronomicznego.
Z kolei ostatnie ekspertyzy ujawniły, że zegar ten skonstruował Mikuláš z Kadania, który skonstruował zegar już w 1410 roku, a Hanuš go tylko przebudował w 1490 roku.
Mechanizm odmierzający czas od XVI wieku kilka razy reperowano i poprawiano, ale od przerobienia go w 1865 roku większość części pozostaje ta sama.
Jednak pod koniec II wojny światowej z Pragi wycofywali się Hitlerowcy, którzy podpalili Ratusz Staromiejski i wtedy zegar został poważnie uszkodzony.
Po wojnie myślano nad dwiema koncepcjami rekonstrukcji, czyli powrotu do pierwotnego wyglądu albo dodania nowych tarcz oraz figur o zupełnie innej symbolice.
Wtedy w Pradze szerzył się ateizm i postacie apostołów nie były odpowiednie dla władz komunistycznych.
Jednak wtedy trzej bardzo dobrzy zegarmistrzowie dowiedli, że zegar można naprawić i przywrócono mu przedwojenny wygląd.
Dzięki temu dzisiaj można go podziwiać w takiej samej postaci.
Codzienne pokazy
Codziennie gromadzą się tam tłumy, gdyż każdego dnia od 9:00 do 21:00 odbywa się co godzinę pokaz.
O każdej pełnej godzinie w dwóch okienkach pod daszkiem można zobaczyć dwunastu Apostołów, którzy jednocześnie ożywiają figurki, które są umieszczone po bokach.
Jest tam również Kościotrup, który bije w dzwon, Turek, który kręci głową, a także Skąpiec z mieszkiem pieniędzy oraz Próżniak, przeglądający się w lustrze.
Przedstawienie kończy się pianiem złotego koguta oraz biciem wielkiego dzwonu na szczycie wieży.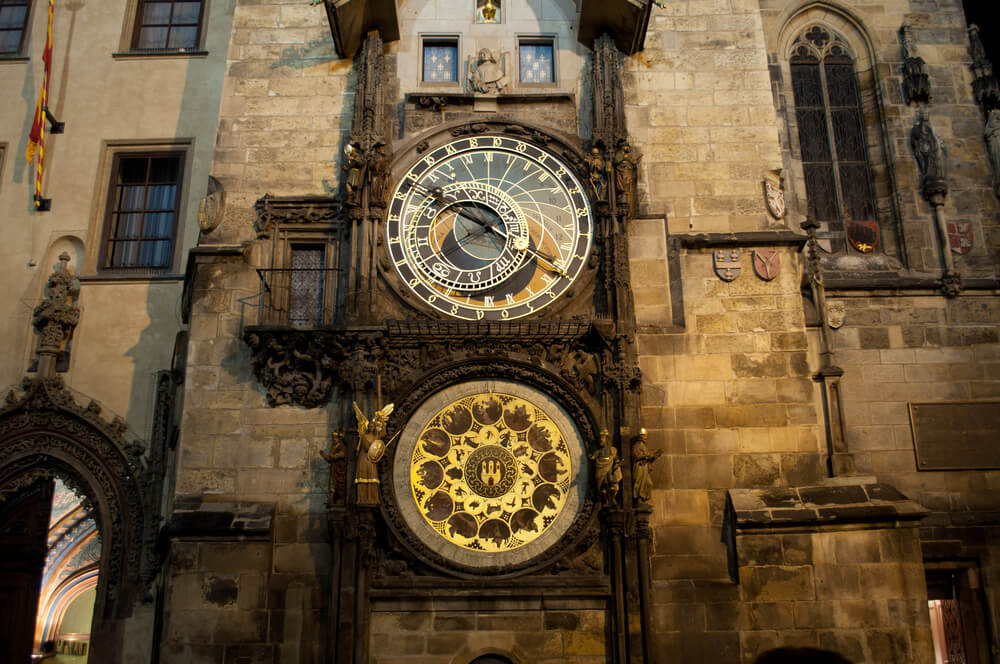 Niektórzy opowiadają, że przy pierwszym porannym pianiu koguta z Pragi uciekają wszystkie duchy i diabły.
Na zegar ten składają się trzy części:
astronomiczna, która pokazuje położenie ciał niebieskich;
kalendarzowa z medalionami, które reprezentują miesiące;
animacyjna z ruchomymi figurkami dwunastu Apostołów, a także z wyobrażeniami Śmierci, Turka, Marności oraz Chciwości.
Cztery rodzaje czasu
Praski zegar astronomiczny odmierza:
czas środkowoeuropejski, czyli staroniemiecki, który oznaczony jest cyframi rzymskimi, a pokazuje go wskazówka słoneczna;
czas staroczeski, zgodnie z którym nowy dzień zaczyna się o zachodzie słońca, a jest oznaczony złotymi cyframi gotyckimi na odrębnym pierścieniu;
czas babiloński, czyli nierówny, a zgodnie z nim dzień trwa od wschodu do zachodu słońca, dlatego latem godziny są dłuższe niż zimą i tylko ten zegar jako jedyny na całym świecie potrafi mierzyć czas w ten sposób;
czas kosmiczny, który przedstawiają cyfry rzymskie, a jego dolnej części fasady jest tarcza kalendarzowa, która pokazuje dzień oraz jego miejsce w tygodniu, miesiącu oraz roku.
⇒ Czytaj także: MECHANIZM Z ANTYKITHIRY – STAROŻYTNY KOMPUTER?
♦ Zareklamuj wydarzenie, swoją działalność, produkty itd. – dodaj ogłoszenie ⇒ KLIK
♦ Współpraca reklamowa na portalu ⇒ kontakt@odkrywamyzakryte.com
♦ Chcesz poznać więcej tajemnic świata? ⇒ KLIK
Komentarze