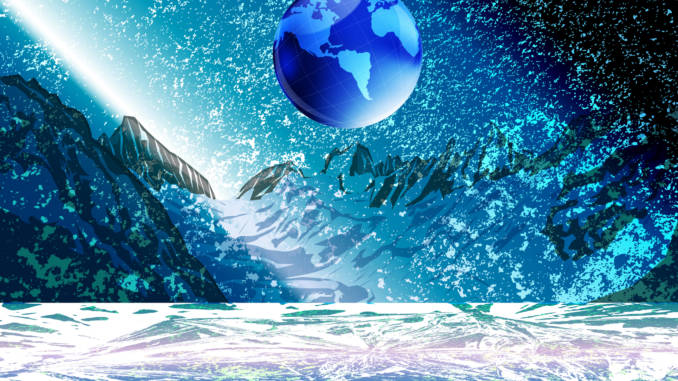 Czym jest energia życiowa? Energia życiowa, zwana także Qi, Prana lub seksualną energią, jest podstawową energią naszych ciał, którą jesteśmy w stanie transformować w wyższą świadomość. Nasza aura jest osobistą tarczą energetyczną, która chroni nas przed wieloma zagrożeniami. Jeśli ciało zawiera więcej energii życiowej, to aura jest silniejsza.
Dlatego też wzmacnianie owej energii jest bardzo ważne dla naszego wzrostu, siły, zdrowia i ochrony przed kontrolą umysłu.
Jednak współczesny świat pragnie całkowicie kontrolować nasze umysły, osłabić energię życiową oraz naszą aurę, na wszystkie możliwe sposoby, m.in. nikotyną, alkoholem, fast foodami, modyfikowaną żywnością, konserwantami, urządzeniami elektrycznymi i elektromagnetycznymi.
Do tego dochodzi stres, agresja, choroby… Eureka!! Możemy całkiem pokojowo bronić się przed kontrolą umysłu i osłabianiem energii życiowej. Jak? Poznajcie niesamowitą energię, jaką jest Orgon.
Dr Reich i jego odkrycie
W 1940 roku austriacki emigrant dr Wilhelm Reich (psychiatra, psychoanalityk i naukowiec) przybył do Ameryki, uciekając z nazistowskich Niemiec.
Dokonał on naukowego odkrycia nieznanej do tej pory energii, występującej w atmosferze, kosmosie oraz w żywych organizmach.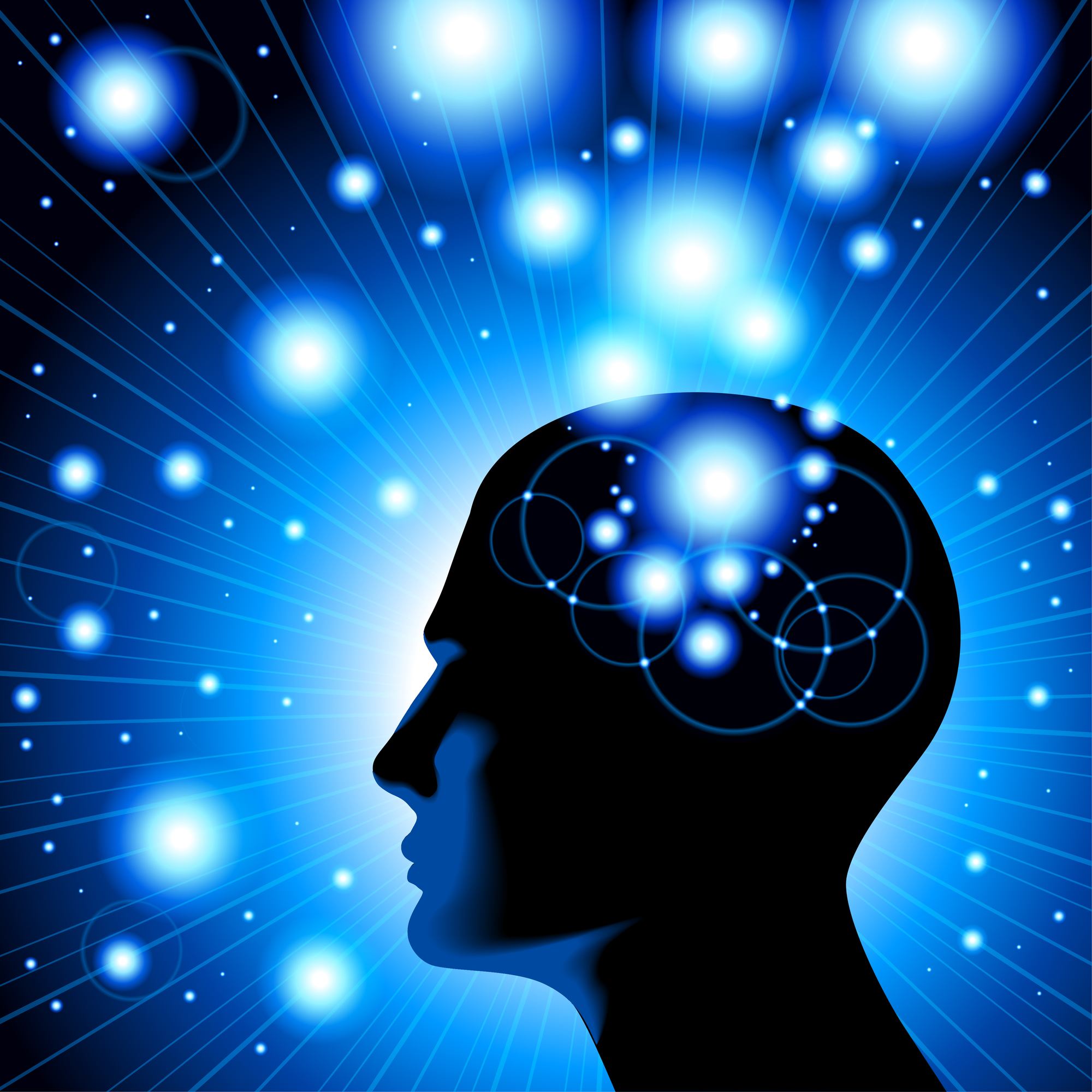 Dr Reich odkrył ją przypadkowo, następnie zademonstrował jako niebieską, świecącą energię naładowaną i promieniującą z mikroorganizmów, roślin, zwierząt i ludzi.
Energia ta istnieje również w wolnej postaci, w atmosferze i głębokiej próżni. Owa energia została nazwana orgonem.
Doktor Reich znalazł sposoby jej akumulowania, kierowania i wykrywania. Osiągnął też głębokie zrozumienie funkcji orgonu w naturze.
Energia orgonu odkryta przez dr. Reicha była wspólna z energią życiową.
Długo postulowana przez naukowca jako fakt i nieakceptowana przez wielu ludzi na świecie, energia orgonu została zebrana w jej wolnej formie bezpośrednio z atmosfery za pomocą urządzenia nazwanego później akumulatorem energii orgonu.
Zadaniem owego akumulatora było ładowanie ciała ludzkiego wielkimi ilościami energii orgonowej.
Samo urządzenie miało prostą budowę, przypominającą dużą, pustą w środku skrzynię.
Ściany akumulatora składały się z ułożonych na przemian warstw izolatorów i przewodników, materiału organicznego i nieorganicznego, zwykle wełny stalowej i wełny owczej. Badając bezpośrednie działanie akumulatora, doktor ujawnił wiele jego właściwości.
Dr Reich wykrył ładunek energii orgonu w ludzkim biosystemie. Wyraża się ona w emocjach, seksualności i może być mierzona elektrycznie.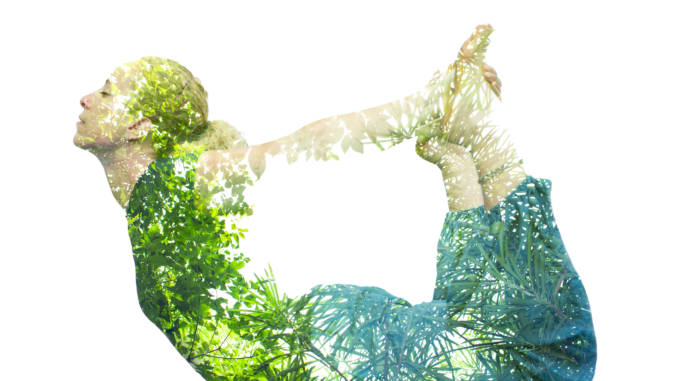 Osoby o ogólnie dobrej witalności pobierają orgon z atmosfery. Jednak podczas sesji w akumulatorze ładunek orgonu w organizmie może być zwiększony.
Badania pokazały, że osoby, które spędziły sesję w akumulatorze miały wzmocniony układ immunologiczny. Ponadto, w czasie około pół godzinnych seansów raz dziennie przez wiele dni, zmniejszyły się objawy ich niektórych chorób.
Jeszcze więcej kontrowersji dr Reich wzbudził opracowaniem metody uruchamiania małych silników z energią orgonu. Używał orgonu w swoim "cloudboosterze", który mógł wpływać na warunki atmosferyczne i chmury.
Potrafił sprowadzić deszcz w czasie suszy, nawet na dużej pustyni. Dr Reich odkrył także niebezpieczną formę orgonu, jego odwrotność, którą nazwał "śmiertelnym orgonem" (DOR).
Orgon pozytywny, czyli POR korzystnie wpływa na organizmy żywe.Orgon negatywny, szkodliwy, czyli DOR, osłabia witalność organizmu, jego regenerację i nastrój. Najsilniejszym źródłem śmiertelnego orgonu są urządzenie elektryczne i elektromagnetyczne.
Orgon i Orgonit
Karl Hanz Welz rozwinął początkowe badania Reicha nad akumulatorem energii orgonu. Zamiast naprzemiennego układania warstw materiału organicznego i nieorganicznego w urządzeniu, po prostu zmieszał je ze sobą.
Mieszaninę tę nazwał orgonitem. Składała się ona z metalu (miedzi, żelaza lub mosiądzu) i żywicy. Skonstruował też pierwsze zasilane urządzenie orgonowe, które wytwarzało orgon, a nie jedynie go akumulowało.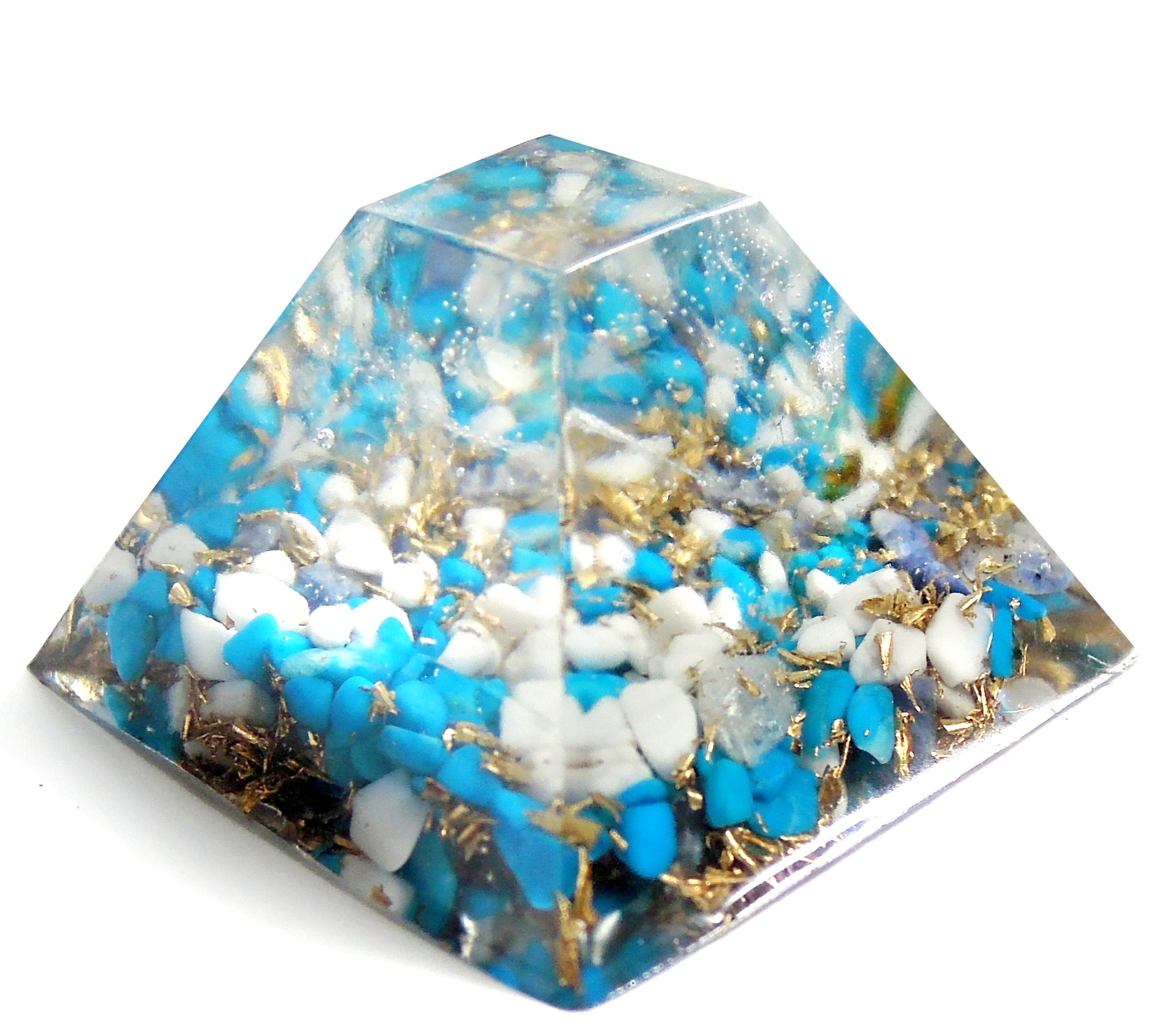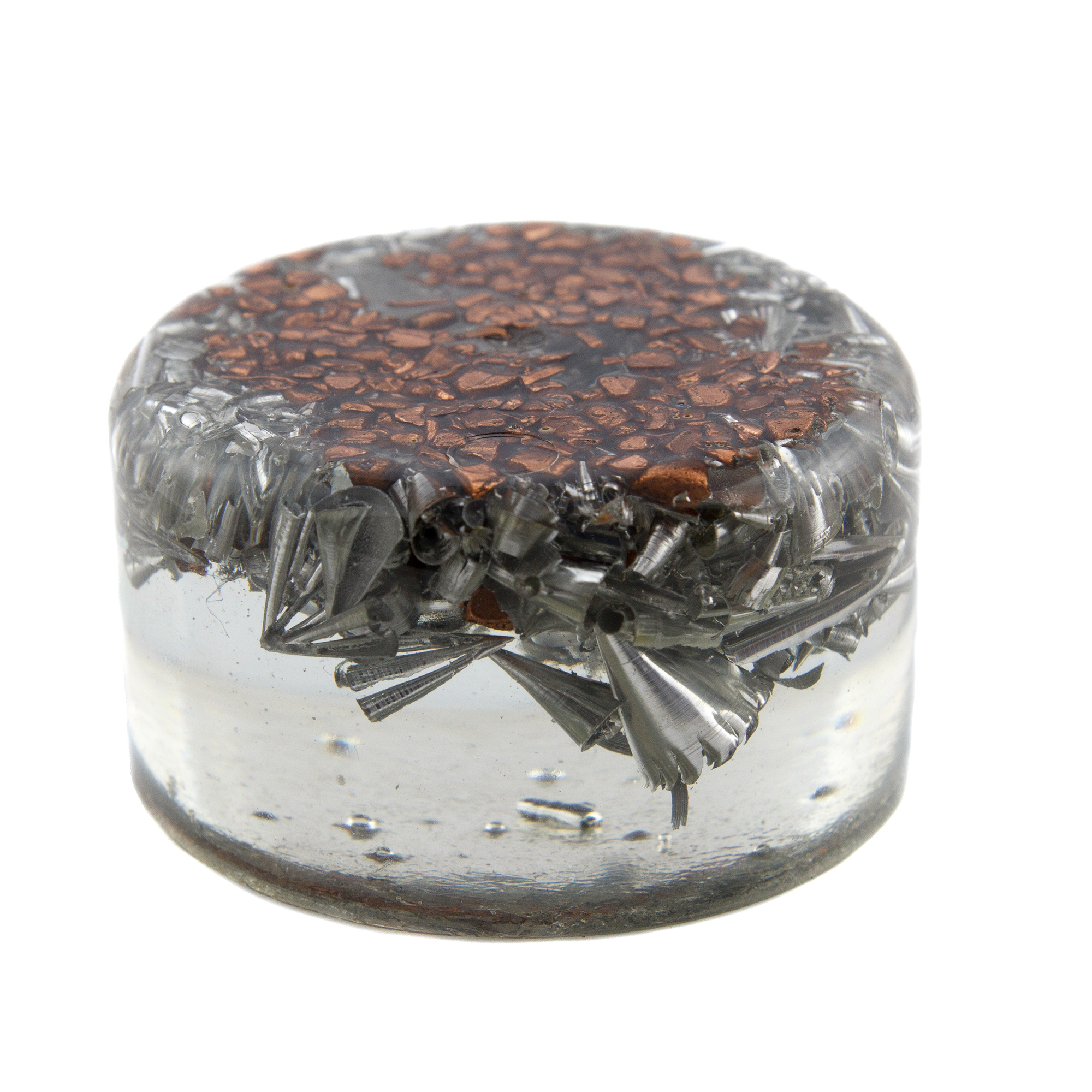 Następnie pracami nad orgonitem zajęli się Don Croft i jego żona, którzy go ulepszyli, dodając do mieszaniny kryształy górskie. Obecnie tysiące ludzi używa orgonitów projektu Dona Crofta.
Czym właściwie są współczesne orgonity i jaką mają moc?
Otóż orgonity to standardowe urządzenia zabezpieczające przed tzw. smogiem elektromagnetycznym i różnymi wibracjami niekorzystnymi dla zdrowia, ludzi, zwierząt i przyrody.
W idei podobne są do działania akumulatorów orgonu dr. Reicha. Jednak orgonity nie kumulują orgonu wewnątrz, lecz przetwarzają wokół siebie, szkodliwy DOR na pozytywny POR. Są swego rodzaju emiterami, które nie rozładowują się, ani nie wymagają zasilania.
Działają tak w pomieszczeniach, jak i na otwartej przestrzeni, dzięki czemu ludzie i przyroda w okolicy ponownie mają więcej życiowej energii.
Współczesne orgonity oprócz metalu, kryształu górskiego i żywicy, mogą być wzbogacone o minerały takie jak:
Ametyst
agat
bursztyn
granat
cytryn
malachit
piryt
różowy
sodalit
turmalin czarny
kwarcyt
kamień księżycowy
jaspis
karneol
awenturyn
Jakie jest ich działanie? Przede wszystkim, jak już wspomnieliśmy wcześniej, nastawione są na działanie ochronne, neutralizowanie smogu elektromagnetycznego i szkodliwego promieniowania. Ponadto wzmacniają i ożywiają organizm, dodają mu witalności i siły, usuwając stres i zmęczenie.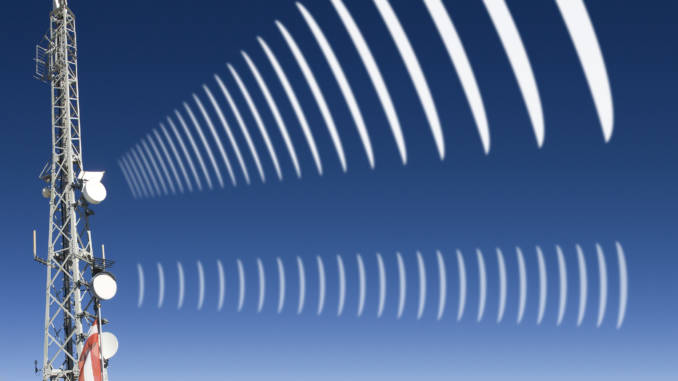 Poprawiają sen, przyspieszają regenerację organizmu i procesy leczenia oraz osłabiają ból fizyczny.
Orgonity energetyzują wodę i pożywienie, przekształcają negatywną energię płynącą z wnętrza człowieka w energię pozytywną, pobudzają kreatywność, a także budują harmonijny świat relacji międzyludzkich.
Orgonity można stworzyć samemu lub prościej – kupić gotowe. Każdy z nich jest niepowtarzalnym, ręcznie robionym dziełem.
Najpopularniejsze są niewielkie tzw. orgonity kieszonkowe, które można mieć zawsze przy sobie (w torebce, w kieszeni, w samochodzie) oraz trochę większe emitery, najczęściej przybierające formę piramidy, do postawienia np. na stole lub półce.
Dzięki orgonitom rośnie potęga naszych myśli, wzmacniamy pozytywną energię życiową u siebie i u innych w swoim otoczeniu.
Bliskie nam osoby zaczynają same emitować bardziej pozytywne wibracje, dzięki czemu nasz świat zmienia się na lepsze.
Zatem czyż nie warto spróbować…Sam stosuje orgonity już długi czas i jestem do nich w 100% przekonany.
Orgonity kupisz tutaj kliknij i kliknij
P.S. Informacje są prywatnymi opiniami i poglądami. Nie są pisane przez lekarza. Nie są one fachową opinią, ani poradą medyczną. Nie mogą zastąpić opinii i wiedzy pracownika służby zdrowia, np lekarza. Wszelkie rady które są na mojej stronie, stosujesz wyłącznie na własną odpowiedzialność.
Komentarze