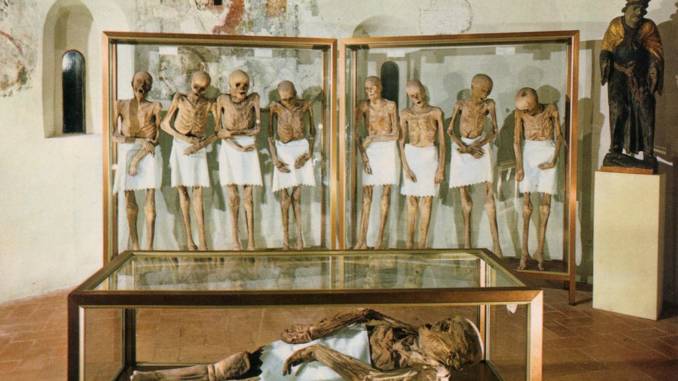 Venzone jest starym, małym włoskim miasteczkiem, które do 1647 roku było znane tylko miejscowym. Ale jedno wydarzenie, jeden przypadek zadecydował o tym, że miejscem tym zainteresowało się nawet wojsko Napoleona. W kryptach dawnej kaplicy San Michele odkryto dokładnie 42 zmumifikowane ciała, zachowane w doskonałym stanie.
Dziwne znalezisko
Venzone to małe miasteczko w prowincji Udine we Włoszech.
W 1647 roku podczas odbudowy dawnego baptysterium przy tamtejszej katedrze, w kryptach natknięto się na niecodzienne znalezisko.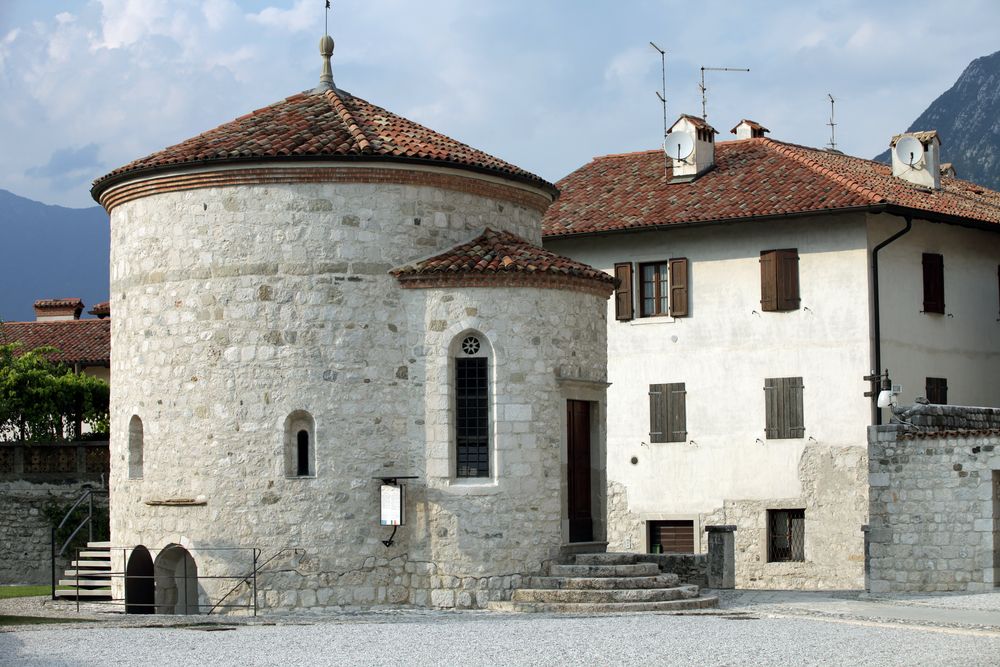 Odkryto dokładnie 42 zmumifikowane ciała.
Przez długi czas nikt nie mógł zrozumieć tego, jak to się stało, że ciała pozostały tak doskonale zachowane.
Mumie z Venzone stały się nawet miejscową atrakcją.
Ponoć w 1797 r. przyciągnęły nawet uwagę żołnierzy Napoleona, którzy chcieli na własne oczy zobaczyć tak bardzo dobrze zmumifikowane ciała.
Legenda głosi, że żołnierze zabrali ze sobą nawet kilka kawałków ciała z mumii, bo bali się, że nikt im nie uwierzy w opowieść o tym, co widzieli na własne oczy.
Podczas trzęsienia ziemi w 1976 roku, które nawiedziło Venzone, większość zmumifikowanych ciał uległa zniszczeniu.
W doskonałym stanie zachowało się jedynie 15 mumii.
Mumie z Venzone i ich tajemnica
Przez setki lat miejscowa ludność zastanawiała się, co przyczyniło się do tak dobrego zachowania zwłok.
Wierzyli, że to za sprawą cudu ciała ich przodków zachowały się w tak dobrym stanie, aby żyjący mogli się z nimi komunikować i czuć przy sobie ich obecność.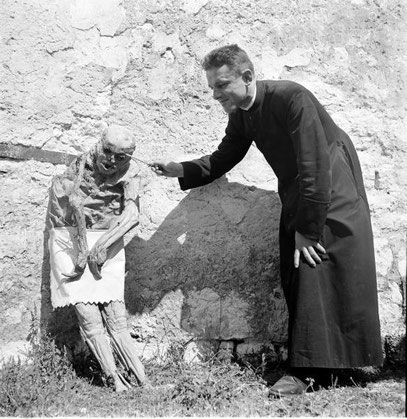 Jednak wraz z rozwojem nauki odkryto odpowiedź na tę tajemnicę.
Okazało się, że za wszystko odpowiedzialne są mikroskopijne pasożytnicze grzyby o nazwie Hypha tombicina, które występują w katakumbach katedry, gdzie czują się jak u siebie w domu.
Grzyby te przyczyniły się do szybkiego odwadniania i tym samym wysuszania ciał, spowalniając proces rozkładu i tworząc legendarne mumie z Venzone.
Włoska atrakcja turystyczna
Umieszczone w szklanych gablotach mumie z katedry w Venzone, stały się niebywałą atrakcją turystyczną dla osób odwiedzających tamtejszy region.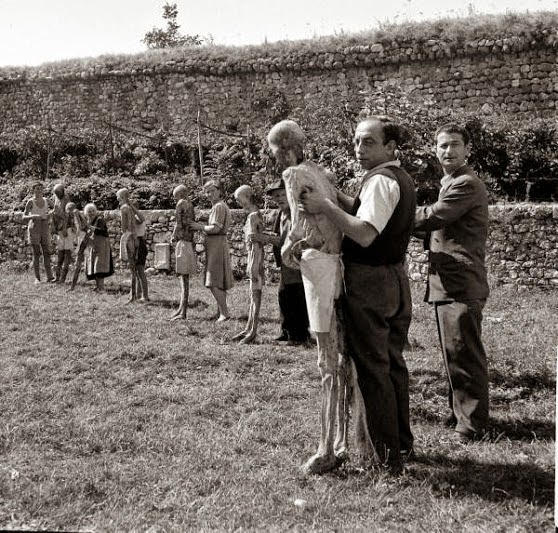 Co ciekawe, chociaż tajemnica dobrego zachowania mumii została odkryta, to i tak miejscowi wierzą, że za dobry stan zwłok odpowiadają nadprzyrodzone siły, a nie pasożytujące na nich mikroorganizmy.
Raz w roku w Venzone odbywa się nawet niecodzienna uroczystość, podczas której żywi wynoszą zmumifikowane ciała na światło dzienne i próbują komunikować się ze zmarłymi.
Komentarze