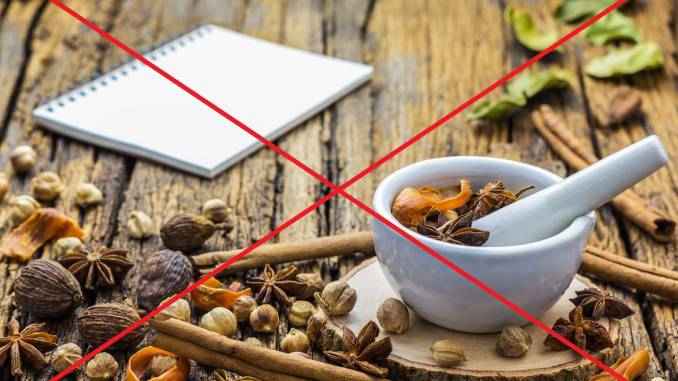 Codex Alimentarius, czyli Kodeks Żywności to zbiór informacji, które Komisja Kodeksu Żywnościowego stworzyła w celu ochrony zdrowia konsumentów oraz praktykowania uczciwego handlu. Zawiera wszelkie normy żywnościowe przyjęte na skalę międzynarodową, które mają podobno chronić zdrowie i interesy konsumentów. W rzeczywistości kodeks ten wraz z kartelem farmaceutycznym ogranicza m.in. nasze prawo dostępności do witamin, ziół i naturalnych terapii oraz daje zielone światło globalnemu wprowadzaniu na rynek genetycznie modyfikowanej żywności.
Co to jest Codex Alimentarius?
Jak już wyżej wspomnieliśmy Codex Alimentarius, czyli Kodeks Żywności jest zbiorem globalnie przyjętych norm żywności, praktyk, zaleceń oraz wytycznych, które wykorzystują urzędowe służby kontroli, przedstawiciele środowiska naukowego oraz przemysłu rolno-spożywczego.
Codex Alimentarius jest tworem działającej od 1963 roku Komisji Kodeksu Żywnościowego, za którą stoją Organizacja Narodów Zjednoczonych ds. Wyżywienia i Rolnictwa (FAO) oraz Światowa Organizacja Zdrowia (WHO) działająca w rzeczywistości w połączeniu z wielonarodowym kartelem farmaceutycznym i międzynarodowymi bankami.
Obecnie jej członkami jest 180 państw, w tym Polska.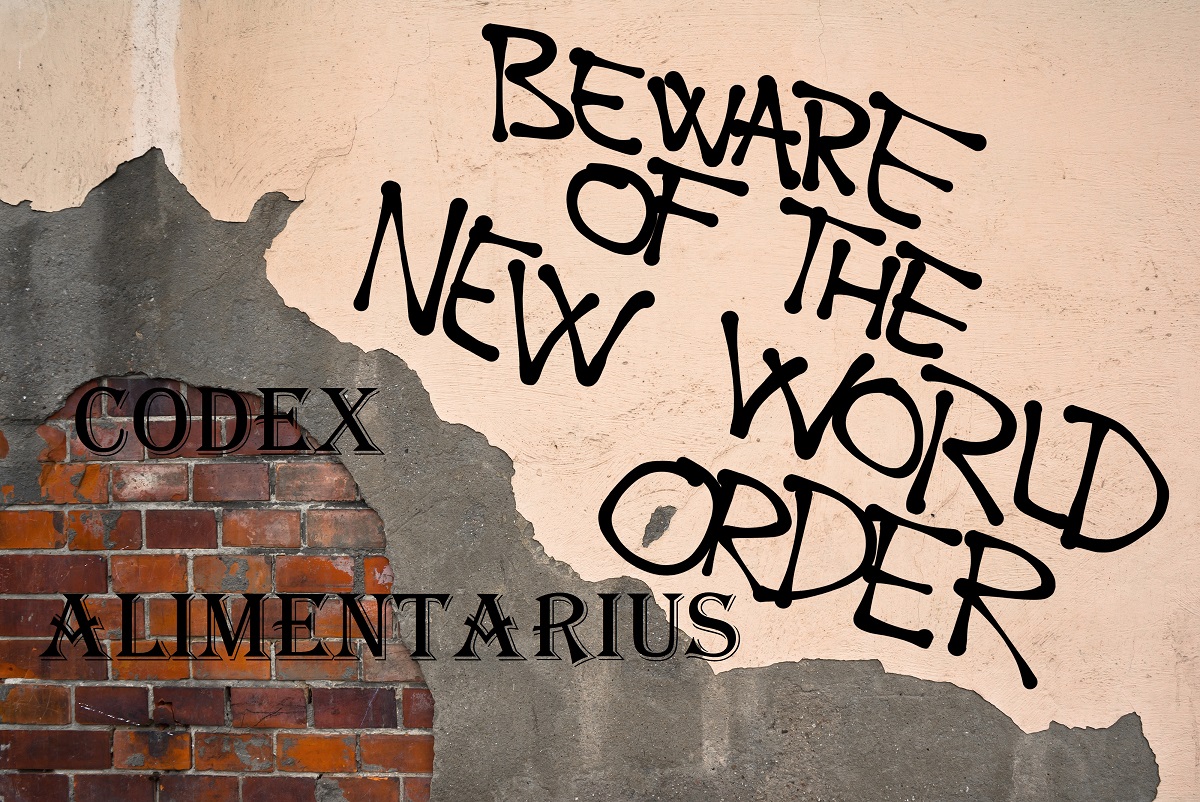 Opracowanie uniwersalnego kodeksu żywnościowego miała na celu ujednolicenie przepisów dotyczących suplementów diety na całym świecie i ustanowienie międzynarodowych standardów bezpieczeństwa w handlu. Jednak koncerny farmaceutyczne zwęszyły w tym interes, weszły pomiędzy "wódkę a zakąskę" i zaczęły wywierać wpływ na Komisję.
A ta szybko poddała się ich naciskom i zaczęła wprowadzać ograniczenia i zakazy stosowania niektórych suplementów diety i witamin, obniżać ich normy i sprawować bezpośrednią kontrolę nad żywieniem i zdrowiem obywateli na całym świecie.
Standardy przyszłości
Już sama działalność Komisji Kodeksu Żywnościowego pozostawia wiele do życzenia. Organizowane przez nią spotkania odbywają się na zamkniętych sesjach, w których uczestniczą wybrani przedstawiciele biurokratycznych rządów z całego świata.
Spotkania odbywają się za zamkniętymi szczelnie drzwiami, z dala od publiczności, a podjęte na nich ustalenia nie docierają do mediów publicznych, dlatego też ogół społeczeństwa nie wie praktycznie nic na ich temat.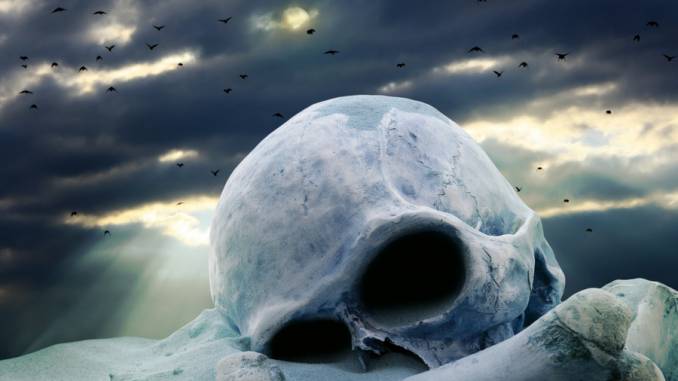 Zdaniem Komisji Kodeksu Żywnościowego założenia w Codex Alimentarius mają doprowadzić do międzynarodowej "harmonizacji" w zakresie przepisów dotyczących żywności i suplementów diety tak, aby dopasowywały się one do globalnych standardów przyszłości.
Okazuje się jedna, że ani ta rzekoma harmonizacja, ani te standardy przyszłości nie są dobre dla ludzi, a wręcz przeciwnie dążą do ograniczenia ilości osób na świecie i kontroli populacji!
Realne cele i oczekiwania
Czego tak naprawdę pod przykrywką dobroczynnej działalności Komisji Kodeksu Żywnościowego możemy się spodziewać po Codex Alimentarius?
Oto kilkanaście punktów, które z pewnością otworzą Wasze umysły i poszerzą Waszą wiedzę na ten temat (przy czym zaznaczmy, że od 2010 roku część tych postanowień i planów jest skrzętnie w naszym kraju realizowana, a część z pewnością, o ile się nic nie zmieni, dopiero będzie):
Zakaz sprzedaży suplementów diety, witamin i ziół w celach profilaktycznych lub leczniczych bez recepty lekarskiej.
Uznanie terapii naturalnych i ziołolecznictwa za nielegalne praktyki.
Zakaz przydomowej uprawy warzyw i owoców.
Ograniczenie dziennych, dopuszczalnych dawek witamin i suplementów diety do minimum.
Ustalenie zbyt niskich wartości referencyjnych składników żywnościowych niezbędnych dla utrzymania optymalnego zdrowia.
Uznanie takich roślin jak np. wrotycz, mięta pieprzowa lub nawet czosnek za niebezpieczne dla organizmu i wprowadzenie ograniczenia ich sprzedaży oraz regulacji dawek przez duże koncerny farmaceutyczne.
Każdy nowy suplement diety nie będzie mógł trafić na rynek, jeżeli nie przejdzie weryfikacji Komisji Kodeksu Żywnościowego (a ta będzie ograniczać pojawianie się na rynku "za dobrych" dla nas środków).
Poparcie dla przemysłu produkującego żywność modyfikowaną genetycznie.
Wprowadzenie (nawet do hodowli ekologicznych) konieczności przyjmowania przez zwierzęta antybiotyków i hormonów wzrostu.
Zredukowanie upraw ekologicznych do minimum, zielone światło dla roślin GMO.
Dopuszczenie do stosowania substancji chemicznych i konserwantów o naukowo udowodnionej szkodliwości, działających rakotwórczo i ogólnie szkodliwie dla zdrowia.
Promowanie produkcji przemysłowej, na masową skalę, a nie lokalnej.
Czysty biznes
Codex Alimentarius to czysty biznes dla międzynarodowych banków, korporacji, przemysłu farmaceutycznego i wielkich przedsiębiorstw.
Dyskredytowanie roli witamin, ziół, suplementów diety i zdrowej, ekologicznej żywności jest celowym zabiegiem, który ma zamydlić oczy obywatelom, obudzić w nich lęk przed "szkodliwością" tych produktów oraz podbudować branżę farmaceutyczną.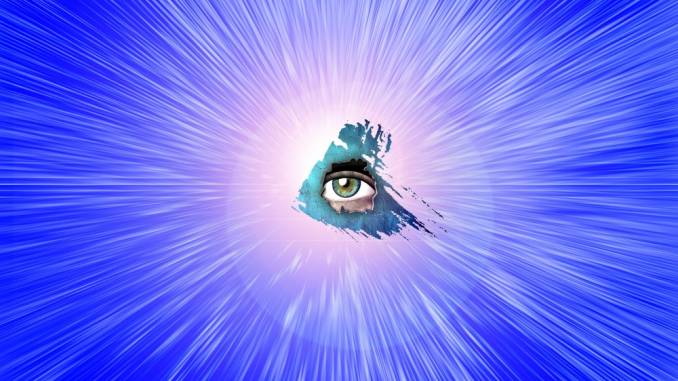 Umniejszanie właściwościom naturalnych środków leczniczych oraz ograniczenie ich sprzedaży wspiera lekarzy, podbudowuje ich status, uruchamia lawinę zysków czerpanych z leków dostępnych tylko na receptę.
W ten oto sposób ogłupia się obywateli, którzy widząc np. jakąś witaminę na liście zakazanych, zaczynają wątpić w sens ziołolecznictwa i naturoterapii, porzucają naturalne metody wspierania swojej odporności (np. jedzenie czosnku) i walki z chorobami, przez co stają się niewolnikami medycyny, która często, zamiast zapobiegać i leczyć – po prostu niszczy i zabija.
Nigdy nie dajmy sobie wmówić, że jedzone od stuleci jagody, czosnek, mięta lub obecne w organizmie i potrzebne człowiekowi witaminy i składniki mineralne są dla nas szkodliwe… To tylko istny stworzony dla pieniędzy absurd "władzy"!
Komentarze