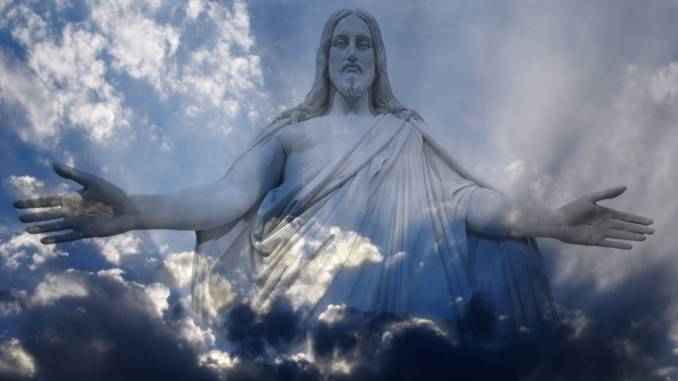 Pomimo iż od pierwszych doniesień na temat Projektu Blue Beam (Projekt Niebieskiej Wiązki) minęło dwadzieścia kilka lat – a informacje te były porażające – dziś nadal oficjalnie wiadomo niewiele. Wciąż otrzymujemy tylko garść niepotwierdzonych hipotez, opartych na solidnych podstawach naukowych.
Jednak coraz częściej przez "paplaninę informacyjną", którą każdego dnia karmiony jest świat, przedostają siękluczowe obrazy i jeśli tylko potrafimy je zauważyć – nie sposób oprzeć się wrażeniu, że nie jest to już jedynie projekt, jakiś wirtualny plan, lecz rzeczywistość.
Tajne przez poufne
Blue Beam to nadzwyczajnie tajny projekt naukowy, zmieniający całkowicie tradycyjne podejście do kontroli ludzkiego umysłu.
Wiedza, jaka została wykorzystana przez międzynarodowe siły decydentów, daje możliwości, o jakie w najśmielszych wyobrażeniach nie podejrzewa nikogo przeciętny mieszkaniec globu.
Najnowsza technologia, testowana przez US Army, pozwala na wywołanie reakcji w mózgu człowieka poprzez oddziaływanie fal o określonych częstotliwościach.
Można w ten sposób wywoływać niezwykle realne i prawdziwe omamy słuchowe i halucynacje, najczęściej odnoszące się do kwestii religijnych.
Pokazanie w ten sposób obrazów odnoszących się do uczuć religijnych i poparcie ich dźwiękami, słyszalnymi we wszystkich językach świata, ma na celu wywołanie określonych reakcji – mówiąc wprost: ma zdominować ludzi i zmusić ich do posłuszeństwa, w imię przekonywujących, bo uniwersalnych, wartości.
Założenia Projektu Blue Beam
Cały Projekt Blue Beam realizowany jest w czterech krokach.
Pierwszy krok zakłada wywoływanie sztucznych trzęsień ziemi, odkrywanie nowych i obalanie starych teorii archeologicznych oraz zdyskredytowanie aktualnych doktryn religijnych i skompromitowanie wiary.
Wedle drugiego kroku religia i wiara muszą zostać całkowicie zniszczone. Wykorzystane do tego zostaną przedstawienia trójwymiarowych obrazów holograficznych oraz dziwne dźwięki.
Trzeci krok zakłada zapanowanie nad ludzkimi umysłami. Elektroniczna telepatia oraz sztuczne myśli będą wpływały na nasze działania i zachowania.
Ostatni, czwarty krok to supernaturalne manifestacje, które wykorzystają walkę dobra ze złem, kosmitów, szatana, demilitaryzację itp. tylko po to, aby ostatecznie doprowadzić do całkowitego panowania nad umysłem człowieka, który bezwolnie przyjmie jedną, wspólną religię światową, jeden nowy porządek świata, nowy ruch, New Age.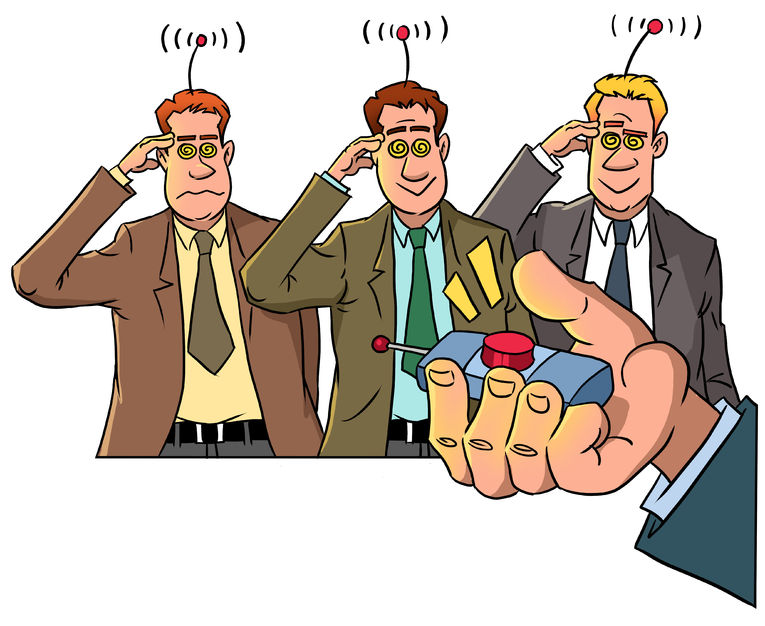 Holograficzne prezentacje
W swoim założeniu Projekt Blue Beam ma wykorzystywać religijne obrazy w optycznych holograficznych prezentacjach przedstawianych na masową skalę.
Wrażenie wizualne mają przypominać te, które widzimy w telewizji, jednak będą o wiele bardziej realne i "namacalne":
Holograficzne obrazy przedstawiane wedle Projektu Blue Beam mają być wyświetlane jako manipulacje wymiarowe (przeprowadzone przy pomocy komputerów i zaawansowanych animacji) bezpośrednio na niebie, aby ludzie mieli wrażenie, że obraz "wyświetlany" jest prosto z kosmosu:
Super realne postaci mają pojawiać się w każdym zakątku świata i być przystosowane do danej religii, kultury i wierzeń. Przykładowo na niebie pojawić się może postać Chrystusa, który będzie deklamował fragmenty Pisma Świętego, a następnie z tego obrazu zostanie wykreowana postać Antychrysta.
Technika optycznych hologramów ma być na tyle zaawansowana, że wysyłane sygnały będą bezpośrednio wpływać na ludzki umysł. Co więcej, wyobrażenia te będą mogły "zobaczyć" nawet niewidomi!
Dziwne dźwięki
W ciągu ostatnich kilku lat w różnych miejscach na całym świecie, raz po raz słyszalne są różne dźwięki, których nie da się wytłumaczyć żadną z rozsądnych tez.
Teorie spiskowe zaczęły kumulować się od sierpnia 2011 roku, kiedy to w trakcie meczu baseballowego usłyszano coś nietypowego:
Wykluczono natychmiast kwestie nagłośnienia stadionu, żadne inne wytłumaczenie nigdy później się nie pojawiło. Podobne zjawiska zauważono w różnych częściach globu: w Wielkiej Brytanii, na Ukrainie, w Czechach, Rosji, Australii a nawet w Polsce:
Broń masowej manipulacji, jaką jest Blue Beam, jest zapewne testowana w różny sposób, a słyszalne czasem dźwięki mogą być zwyczajnie takimi "próbkami". Tak twierdzi badacz zjawiska – profesor Elchin Khalilov.
Według niego, dźwięki które zdołał wyłapać i których świat doświadcza kilka razy do roku, to niskie częstotliwości z zakresu 20 Hz.
To infradźwięki – takie jak stosowane prawdopodobnie w projekcie Blue Beam.
Badania w miejscach występowania tych zjawisk przyniosły dodatkową obserwację – w niedługim czasie po wystąpieniu dźwięków zauważono wzmożoną śmiertelność zwierząt hodowlanych.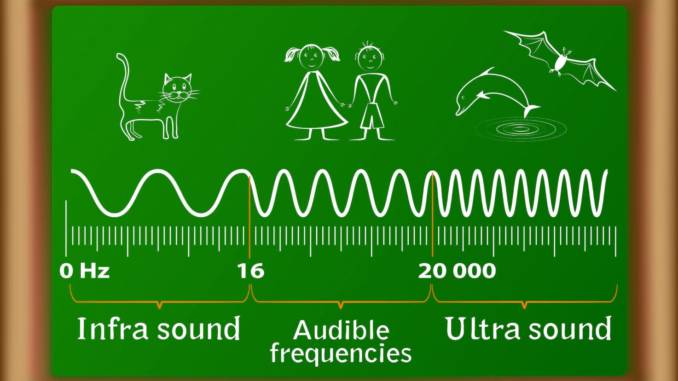 Zapanować nad umysłem
Aktywność bioelektryczna mózgu powoduje różne stany świadomości i aktywności – a wszystko związane jest z częstotliwością fal mózgowych. I tak:
Fale gamma (na poziomie 40-100 Hz) pojawiają się w momencie dużej aktywności człowieka.
Fale beta (12-28 Hz) mózg osiąga na co dzień.
Fale alfa (8-13 Hz) pojawiają się w czasie relaksu.
Sen i hipnoza wiąże się z falami theta (4-7 Hz) a delta (0,5 – 3 Hz) to już bardzo głęboka faza snu.
Teraz wyobraźmy sobie, że ktoś potrafi sztucznie wytworzyć i wyemitować fale z określoną częstotliwością, a następnie przekierować je do naszego mózgu. Wiele wskazuje na to, że naukowcy pracujący w tajnej bazie na Alasce, mają już takie możliwości.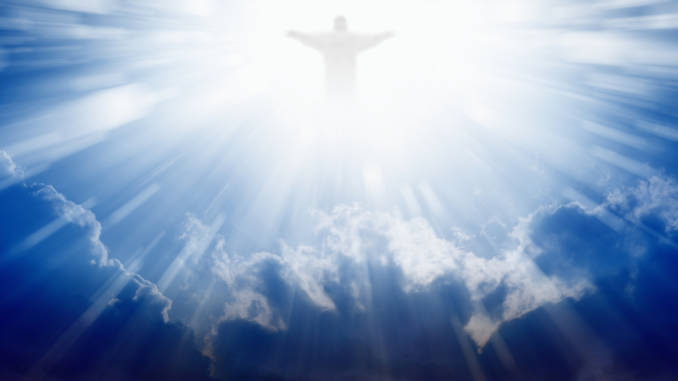 Można by rzec: szalone "teorie spiskowe".
Jednak, gdy wyselekcjonujemy przypadki niewyjaśnione racjonalnie, które czasem wprost naprowadzają na ślad Blue Beam, zwyczajnie nie da się uniknąć podejrzeń.
Szalę przeważa historia Aarona Alexisa, który w 2013 roku zamordował 12 osób w bazie marynarki wojennej pod Waszyngtonem. Okazało się, że Alexis kilkanaście dni wcześniej zgłosił się na policję twierdząc, że słyszy głosy, które mącą mu w głowie.
Twierdził, że jest to skutek działania technologii mikrofalowej, stosowanej przez wojsko. Wszelkie podobieństwa do Projektu Blue Beam wobec tych faktów należy uznać za zasadne.
Wygląda na to, że Projekt Blue Beam działa coraz prężniej.
Komentarze