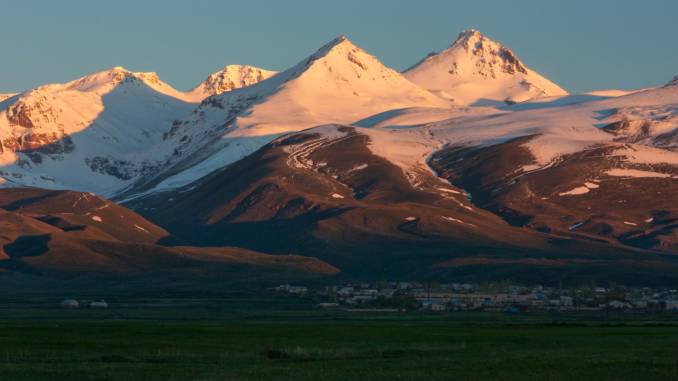 Aragac niemal przez cały rok pokryty jest śniegiem, więc najlepszą porą na wspinaczkę jest czas od lipca do września. Najłatwiejszy do zdobycia jest wierzchołek południowy, a najtrudniejszy północny, gdzie jego zdobycie wiąże się z koniecznością przejścia przez pole śniegowe. Takim punktem wypadowym na tę górę jest Kari Licz, ale nie docierają tam żadne środki transportu publicznego. Tak więc trzeba dojechać autobusem do Biurakanu, a potem złapać okazję.
Miejsce Aragac na mapie
Aragac nazywany jest też Aragatas, a po ormiańsku Արագած i jest to najwyższy szczyt Armenii.
Ze względu na podobną nazwę bardzo często jest mylony z Araratem, a jest to góra, która obecnie znajduje się w granicach Turcji.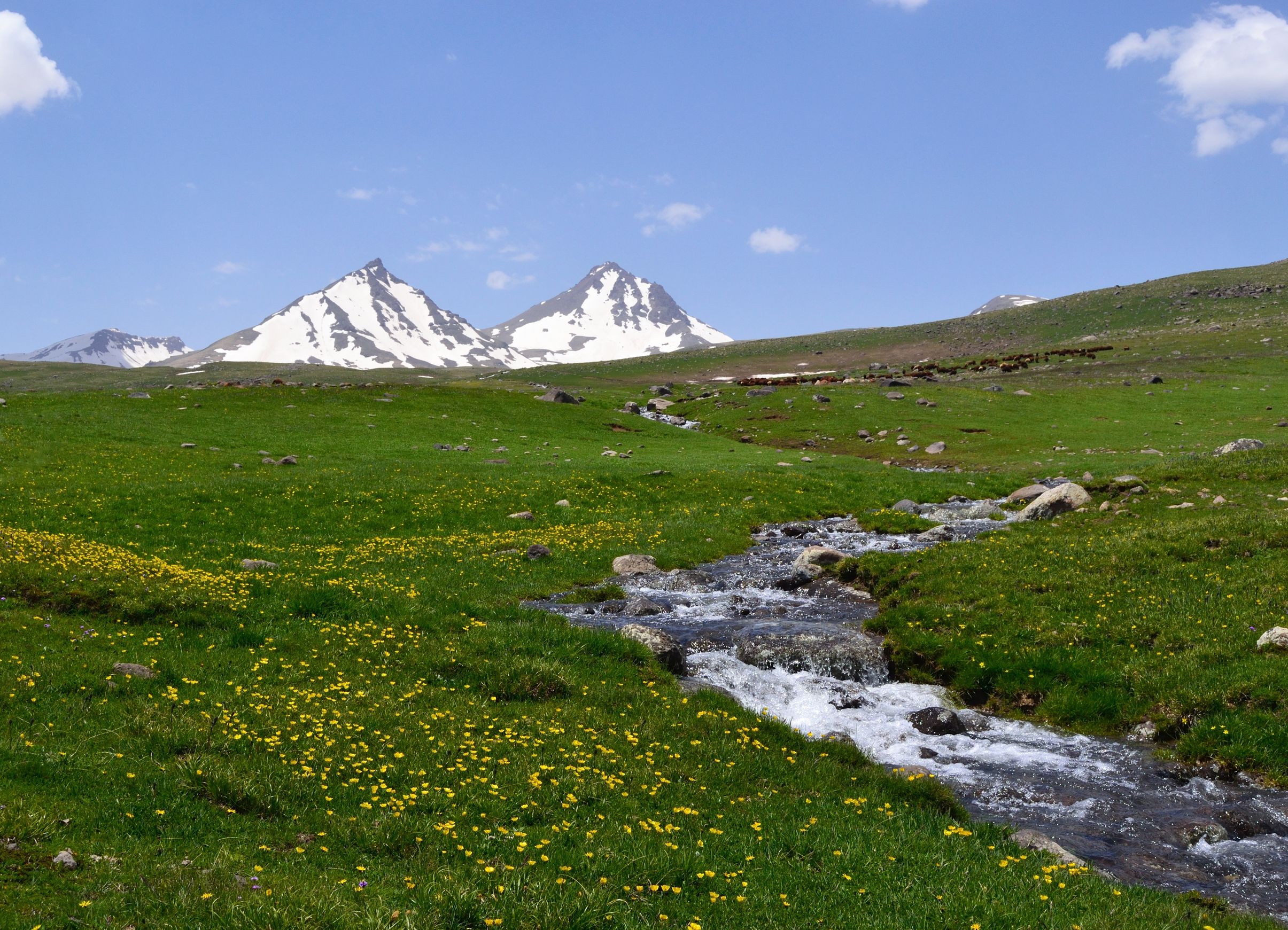 Jeśli jest dobra widoczność, to Ararat można zobaczyć z góry Aragac, który jest oddalony o około 80 km.
Aragac leży na północy od Równiny Ararackiej, w prowincji Aragacotn i około 50 km na północny zachód od Erywania, który jest stolicą kraju.
Jest to ogromny masyw górski, w skład którego wchodzą cztery główne wierzchołki:
najwyższy północny – 4090 m n.p.m.,
zachodni – 4007 m n.p.m.,
wschodni – 3916 m n.p.m.,
południowy – 3893 m n.p.m..
(Różne publikacje podają różne wysokości tych wierzchołków, np. północny 4090 albo 4095 m n.p.m.)
Wierzchołki te otaczają krater o wymiarach 1,5 na 2 km, a głęboki jest na około 400 m.
Trochę informacji o Aragac
Aragac to szczyt pochodzenia wulkanicznego, który jest stratowulkanem.
Jest na nim kilka jezior polodowcowych, a największym z nich jest jezioro Quari, które znajduje się 3207 m n. p. m. i ma 1150 m obwodu.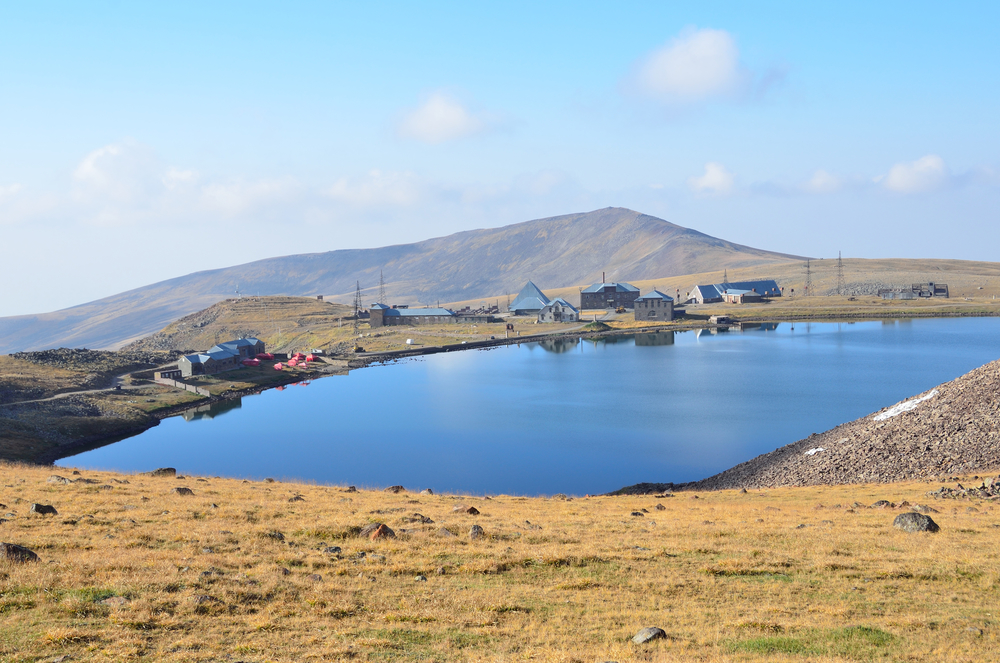 Wiosną i latem z topniejących śniegów tworzą się liczne potoki. Zasilają one suche obszary, które otaczają masyw.
Pojawiają się również o tej porze liczne, ale niezbyt wysokie wodospady.
Na północnych zboczach szczytu źródła ma rzeka Kasach.
Do wysokości 3000 m zamieszkałe jest otoczenie masywu, ale jest to teren suchy i jałowy, więc z tego powodu jest tam mało mieszkańców.
Aragac i turystyka
W związku z tym, że najłatwiejszy do zdobycia jest południowy wierzchołek, to jest on celem licznych wycieczek turystycznych, a przeważnie latem.
Trudność może sprawić uciążliwe podejście oraz wysokość.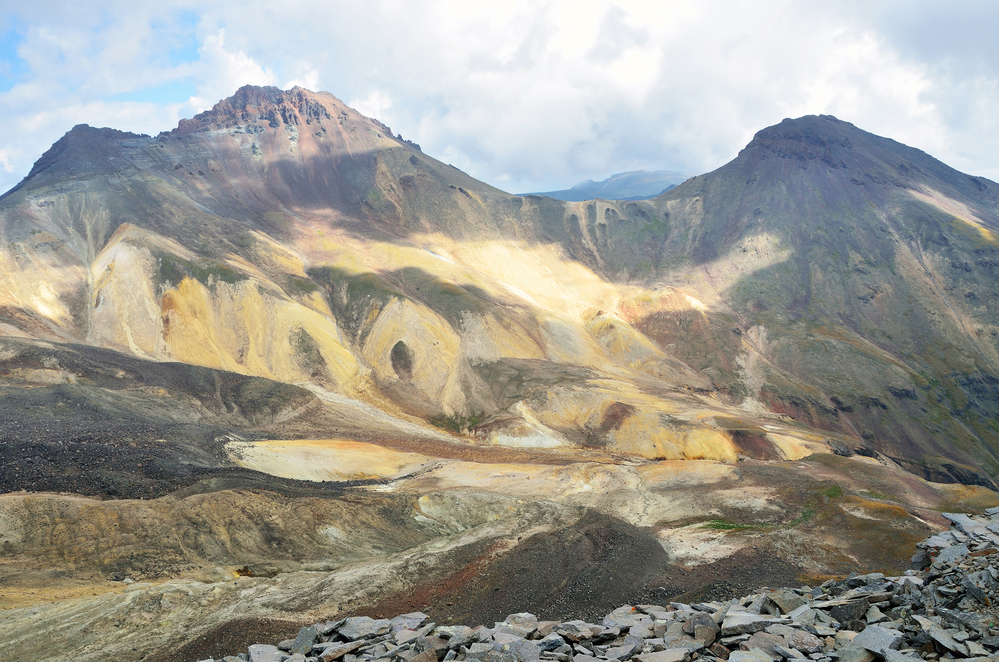 Podczas wchodzenia u niektórych osób mogą pojawić się objawy choroby wysokogórskiej.
Z samego wierzchołka jest rozległy widok i można z niego dostrzec pokryty wiecznym śniegiem Ararat.
Natomiast na stokach masywu można zobaczyć wiele starożytnych ruin, które pochodzą z okresu państwa Urartu, który archeologowie jeszcze mało zbadali.
Na południowym stoku masywu znajduje się wieża Amberd, gdzieś na wysokości 2000 m. Jest tam również Biurakańskie Obserwatorium Astrofizyczne.
Aragac to pewnością miejsce, które powinno się odwiedzić, kiedy wybieramy się na wycieczkę do Armenii.
Komentarze