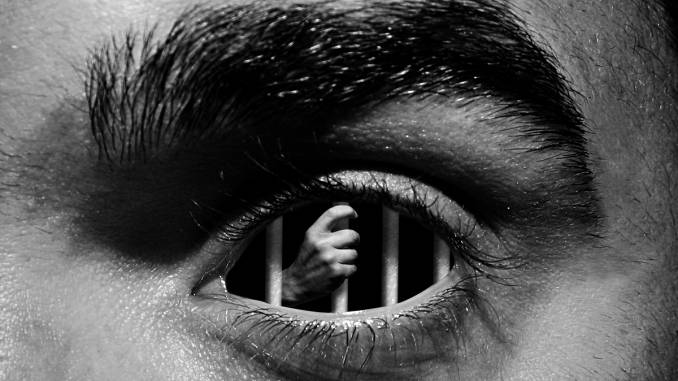 Agenda 21 jest wszechstronnym planem globalnego działania, na gruncie krajowym i lokalnym, który został przyjęty na największej Konferencji w historii Narodów Zjednoczonych, poświęconej problemom środowiska i rozwoju. Jego postanowienia obejmują 300 stron i 40 rozdziałów. Taka jest wersja oficjalna. Jakie są rzeczywiste zamierzenia tego planu, które dodatkowo wzmocniła Agenda 2030? Krótko mówiąc, chodzi o globalne wykorzystanie gruntów, globalną edukację, globalną kontrolę i globalne ograniczanie liczby ludności.
Agenda 21 i plan zrównoważonego rozwoju
Agenda 21, czyli "wszechstronny plan działania na wiek XXI dla Narodów Zjednoczonych, rządów i grup społecznych w każdym obszarze, w którym człowiek ma wpływ na środowisko" został przyjęty przez ponad 178 krajów podczas konferencji ONZ dotyczącej środowiska i rozwoju (UNCED), która odbyła się w Rio de Janerio w Brazylii, w czerwcu 1992 roku.
W grudniu 1992 roku została utworzona Komisja ds. Zrównoważonego Rozwoju ONZ (CSD), która miała zapewnić skuteczność działań następczych podjętych przez ONZ oraz podjąć się monitorowania i sprawozdawczości w sprawie wdrażania porozumień na szczeblu lokalnym, krajowym, regionalnym i międzynarodowym.
Uzgodniono, że pięcioletni przegląd przebiegu wdrożenia planu odbędzie się w 1997 r. podczas specjalnego posiedzenia Zgromadzenia Ogólnego Narodów Zjednoczonych.
Pełne wdrożenie zostało przedyskutowane na Światowym Szczycie na temat Zrównoważonego Rozwoju (WSSD), który odbył się w Johannesburgu, w Republice Południowej Afryki w dniach od 26 sierpnia do 4 września 2002 r.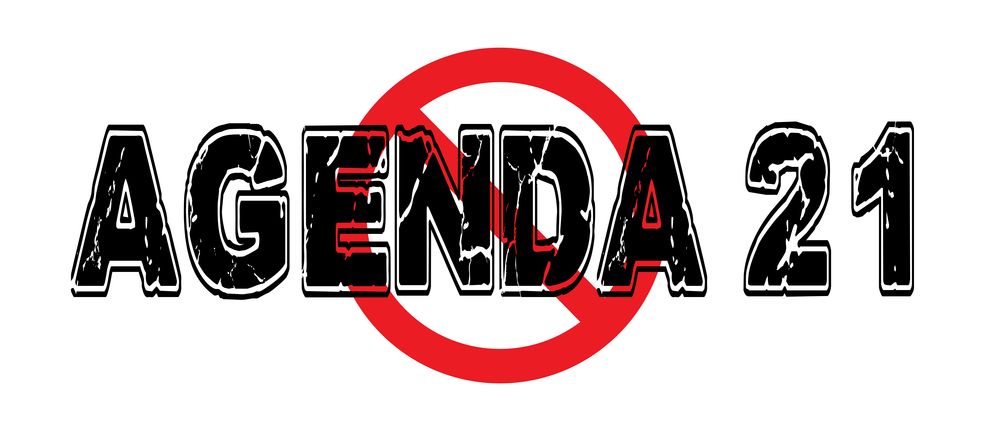 Zgodnie z założeniami Agendy 21 plan wdrożenia zrównoważonego rozwoju miał się opierać na integracji gospodarczej, społecznej i politycznej ochrony środowiska, po to, aby zredukować spożycie, przywrócić bioróżnorodność, ograniczyć socjalny udział i zmienić styl życia ludzi.
Jak stwierdził w 1992 roku Maurice Strong – sekretarz generalny Szczytu Ziemi:
"Oczywiste jest, że obecny styl życia i wzór konsumpcji zamożnej klasy średniej – obejmujący wysokie spożycie mięsa, dużej ilości przetworzonej żywności, korzystanie z kopalnych paliw, klimatyzacji w domu i pracy, podmiejskie osiedla domów jednorodzinnych – nie są zrównoważone. Konieczna jest zmiana stylu życia na taki, który będzie dostosowany do wzorców konsumpcji nieszkodliwej dla środowiska".
Agenda 2030, czyli modernizacja planu
Oficjalnie nazwany Agendą 2030 – projekt, jak wskazuje jego pełny tytuł "Przekształcamy nasz świat: Agenda na rzecz zrównoważonego rozwoju 2030" (ang. Transforming our world: the 2030 Agenda for Sustainable Development), ma na celu "przekształcenie" świata.
Program ten powstał jako kontynuacja nie do końca osiągniętych do 2015 roku tzw. Milenijnych Celów Rozwoju, które ustalono w 2000 roku.
Został przyjęty we wrześniu 2015 roku na słynnej sesji ONZ w Nowym Jorku, w której brał udział sam papież Franciszek.
Agenda 2030 zawiera 17 celów zrównoważonego rozwoju oraz powiązanych z nimi 169 zadań, które należy monitorować odpowiednimi wskaźnikami.
Ich założenia równie dobrze pasują do głęboko kontrowersyjnej Agendy 21, a nawet zawierają wiele tej samej treści.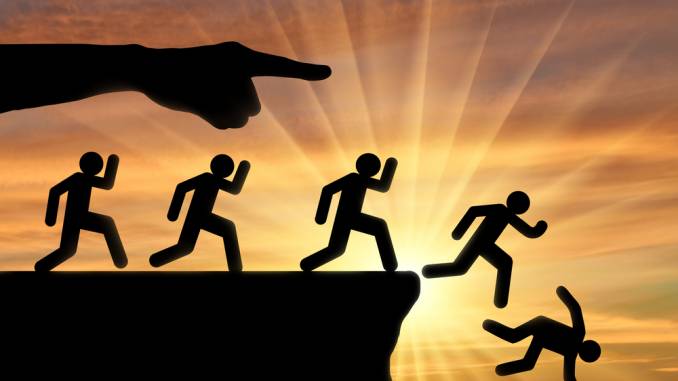 Jednak połączone cele – Agendy 2030 dotyczące osiągnięcia tego, co jest dyplomatycznie nazywane "zrównoważonym rozwojem" i poprzednich planów ONZ dotyczące standardów tworzą mieszankę wybuchową – są głębsze, bardziej radykalne, bardziej drakońskie i pochłaniające jeszcze większe finanse.
Jak można przeczytać w dokumencie:
"Ta Agenda dotyczy wszystkich ludów, nikogo nie pomijając. Jest planem działań na rzecz eliminacji ubóstwa we wszystkich jego formach na całym świecie, nieodwracalnie i raz na zawsze. Dąży do zapewnienia pokoju i dobrobytu oraz do powstania partnerstw, a sedno Agendy stanowią ludzie i nasza planeta. Zintegrowane, powiązane ze sobą
i niepodzielne siedemnaście Celów Zrównoważonego Rozwoju to cele dla wszystkich ludów. Obrazują one skalę, powszechność i ludzkie ambicje wyrażone w nowej Agendzie".
Brzmi pięknie, lecz sceptycy uważają, że pod górnolotnymi słowami skrywa się tak naprawdę plan wprowadzenia surowych rządów, zmierzających do globalnej kontroli i globalnego systemu nadzoru.
Agenda 21 / 2030 i plan Illuminati
Oryginalny plan Agendy 21 i późniejszego projektu opiera się na założeniach spisanych w 1776 roku przez Johanna Adama Weishaupta – założyciela stowarzyszenia Illuminatenorden, kiedy to Mayer Amschel Rothschild zwrócił się do niego o powołanie organizacji mającej zdobycie światowego rządu.
Zniesienie wszystkich uporządkowanych rządów, zniesienie własności prywatnej, zniesienie dziedziczenia, zniesienie patriotyzmu, zniesienie wartości rodziny, zniesienie religii i stworzenie rządu światowego to pierwsze 7 z 25 punktów Weishaupta.
Narody Zjednoczone są z kolei nieskończenie skorumpowanym organem, założonym przez rodzinę Rockefellera, odpowiedzialną za egzekwowanie nowego i scentralizowanego globalnego porządku.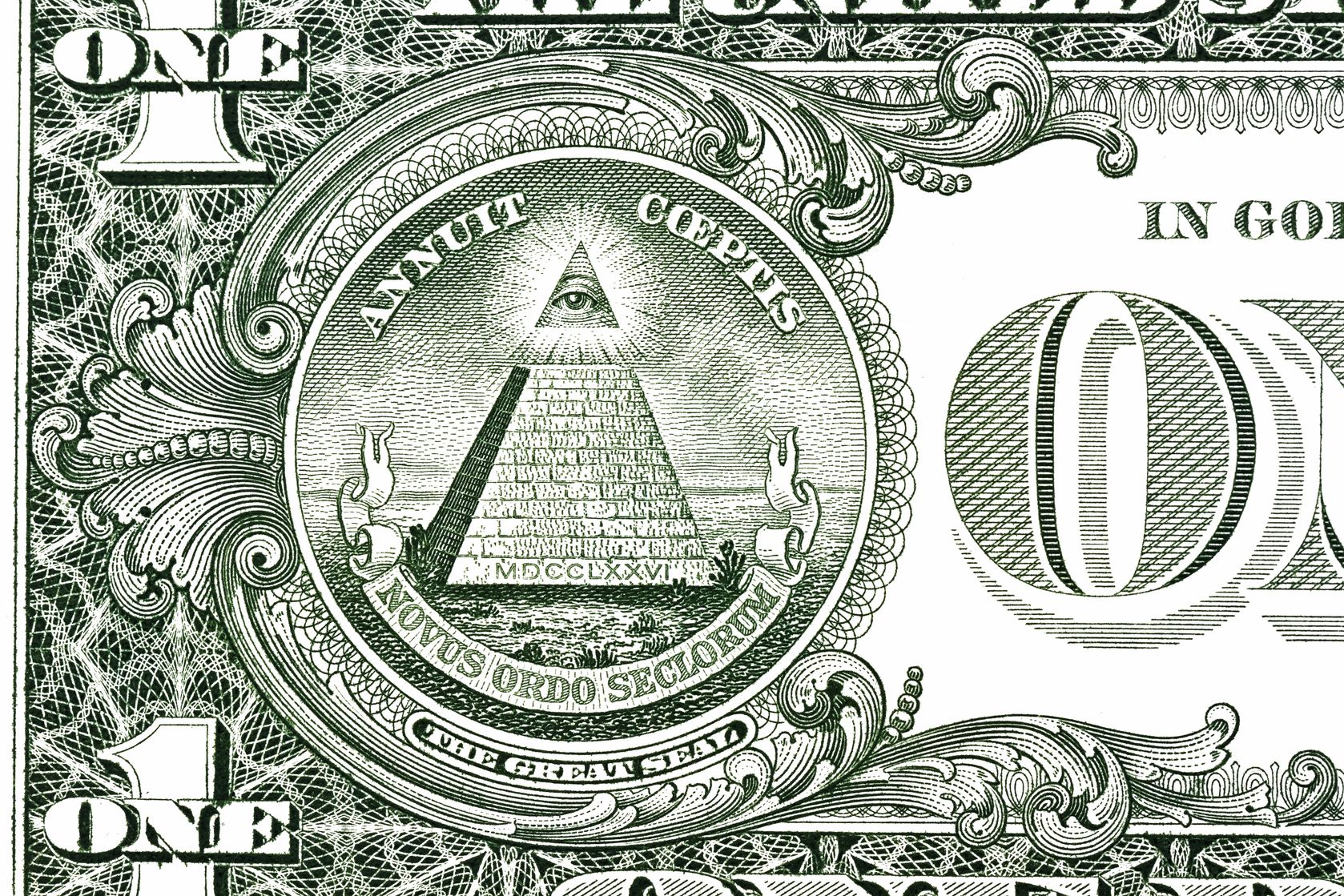 Ostatecznym celem rządów Illuminati jest pozyskanie władzy nad całą planetą i podporządkowanie im ograniczonej liczby osób, które pozostaną żywymi niewolnikami.
Agenda 21 koncentrowała się przede wszystkim na zmianach klimatycznych i środowisku naturalnym, ale program Agendy 2030 wykracza daleko poza ten obszar.
W Agendzie 2030 poruszono znacznie szersze kwestie jak ekonomia, rolnictwo, edukacja, równość płci, opieka zdrowotną i wiele innych znaczących dla ludzkości kwestii.
Istnieje naprawdę bardzo niewiele form działalności człowieka, które nie są objęte celami ustanowionymi w Agendzie 2030.
A wszystko to dlatego, że Illumnaci chcą jednego rządu światowego, jednego światowego systemu gospodarczego i jednej religii światowej, czyli planu zrealizowanego nie później niż do 2030 roku!
Nieograniczona kontrola nad Twoim życiem
Skuteczna realizacja programu Agendy 21 i Agendy 2030 wymaga głębokiej reorientacji całego społeczeństwa ludzkiego do wszystkiego, co kiedykolwiek doświadczył świat.
Zakłada również poważne zmiany priorytetów zarówno rządów, jak i osób fizycznych oraz ograniczenia zasobów ludzkich i finansowych:
"Agenda 21 proponuje szereg działań, które mają być realizowane przez każdego człowieka na Ziemi […] to wymaga określonych zmian w działalności wszystkich ludzi […] Efektywna realizacji Agendy 21 będzie wymagać głębokiej reorientacji wszystkich ludzi".
Agenda 21 / 2030 ma na celu kontrolę nad Twoim życiem. Działalność tego planu można zaobserwować już od dawna na całym świecie:

• ciągłe zmiany rządowe tylko po to, aby wywołać zamieszanie wśród obywateli;
• podważanie roli szkół i kompetencji nauczycieli;
• propagowanie homoseksualizmu i planowanego rodzicielstwa;
• rasizm;
• ogromne imigracje mające na celu zniszczenie tożsamości narodowej;
• promowanie używek – nadużywania alkoholu i narkotyków;
• podważanie wszelkich form społecznej działalności religijnej i dążenie do opróżniania kościołów;
• absurdalne zmiany w systemach prawnych;
• podwyżki cen paliw, żywności i innych artykułów w sklepach;
• medialna propaganda i kontrola treści;
• pandemie spowodowane przez człowieka;
• kampanie niebezpiecznych szczepień;
• wprowadzanie toksycznych substancji w kosmetykach i żywności;
• zachęcania do rozwodów, ułatwianie unieważniania związków małżeńskich i rozbijanie rodzin.
A wkrótce także:
• wyeliminowanie prawa do własności prywatnej, np. "Prywatna własność ziemi jest również głównym instrumentem akumulacji i koncentracji bogactwa, a zatem przyczynia się do niesprawiedliwości społecznej";
• zabranianie wejścia do lasu;
• ograniczanie wolności obywatelskich: "Prawa indywidualne muszą ustąpić miejsca
w stosunku do praw ogółu";
• ograniczanie liczby dzieci, które można mieć;
• określanie ilości wody, którą można zużyć i ilości śmieci lub odpadów, które można zutylizować;
• zmuszanie do udziału w projektach społecznościowych;
• masowe przesiedlenia ludności;
• zlikwidowanie niezrównoważonych elementów bioróżnorodności: "Trasy narciarskie, wypas inwentarza żywego, orka gleby, budowanie ogrodzeń, przemysł, domy, brukowanie
i smołowane dróg, tamy i zbiorniki, linie wysokiego napięcia, budowle i systemy, które nie mają odpowiedniej wartości dla środowiska".
Agenda 21 i Agenda 2030 to nic innego jak tajny plan działalności Nowego Porządku Światowego, który polega na zmniejszeniu populacji na poziom "zrównoważony", czyli pozostający w równowadze "z naturą" poprzez bezwzględną kontrolę ludności i reprodukcji.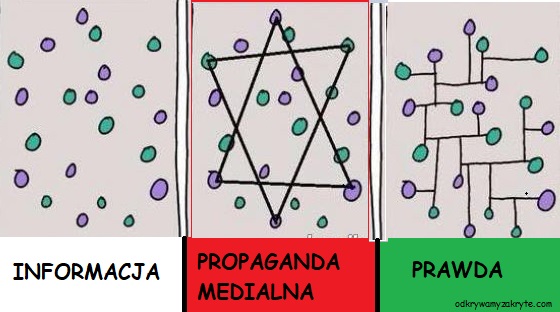 Plan dąży do wdrożenia działalności jednego rządu światowego, jednej światowej religii, jednej armii światowej, Banku Światowego, waluty światowej i mikro-rozrzuconej populacji.
Krótko mówiąc, cel to zabicie 90% ludności całego świata, po to, aby kontrolować wszystkie aspekty ludzkiej kondycji i działalności oraz rządzić wszystkimi i wszędzie – od kołyski aż po grób.
Książka RĘCE PRECZ OD TEJ KSIĄŻKI  kliknij
CHINY, 5G I KORONAWIRUS – ELEMENTY UKŁADANKI ŁĄCZĄ SIĘ W CAŁOŚĆ
Komentarze